Middle Eastern cleansing ritual
Middle Eastern cleansing ritual
People have been cleansing their mind, body and soul in hammams for centuries. This traditional Middle Eastern ritual is based on warmth and soothing relaxation. The visit lasts around two hours and spans several rooms.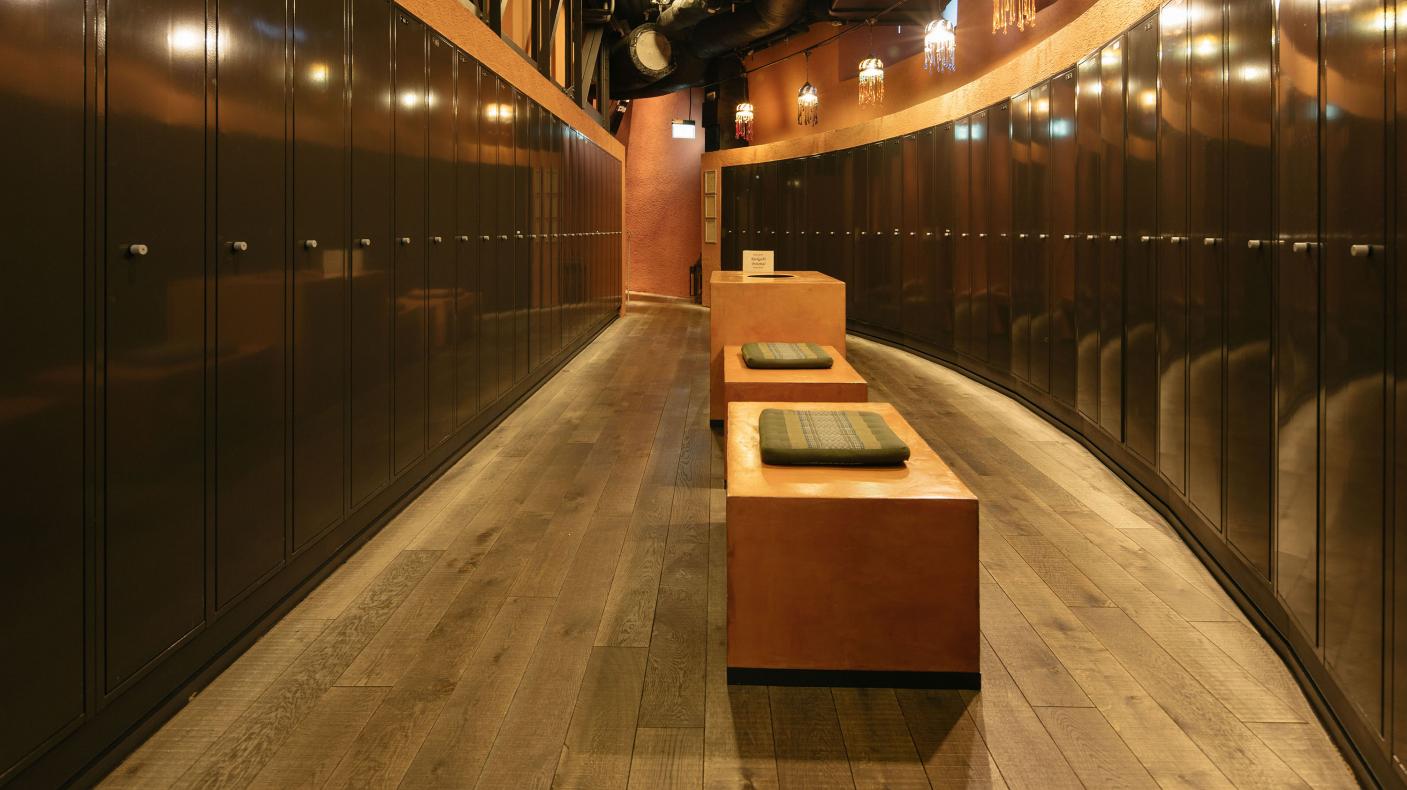 The visit begins
In the dressing room, you wrap your body in a traditional linen towel, known as a pestemal. You wear this throughout your entire visit. Swimwear and underwear are not permitted for hygiene reasons. You are now ready to begin the spa ritual.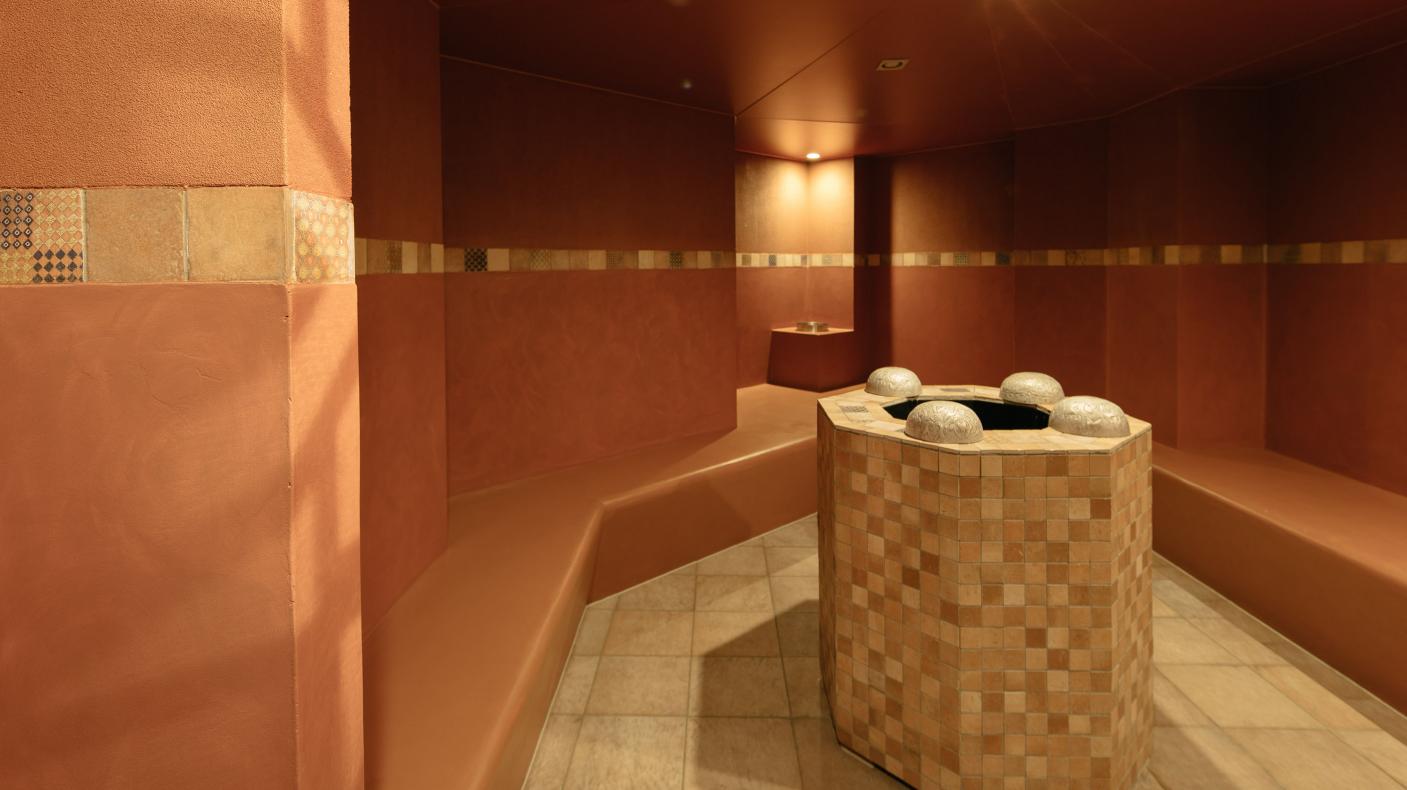 Soğukluk
The first room is a herbal steam room, the soğukluk. Here, your body acclimatises to the higher temperature and humidity. You pour water from the large central spring over your body. After 10 to 15 minutes, your skin is ready for its first cleanse.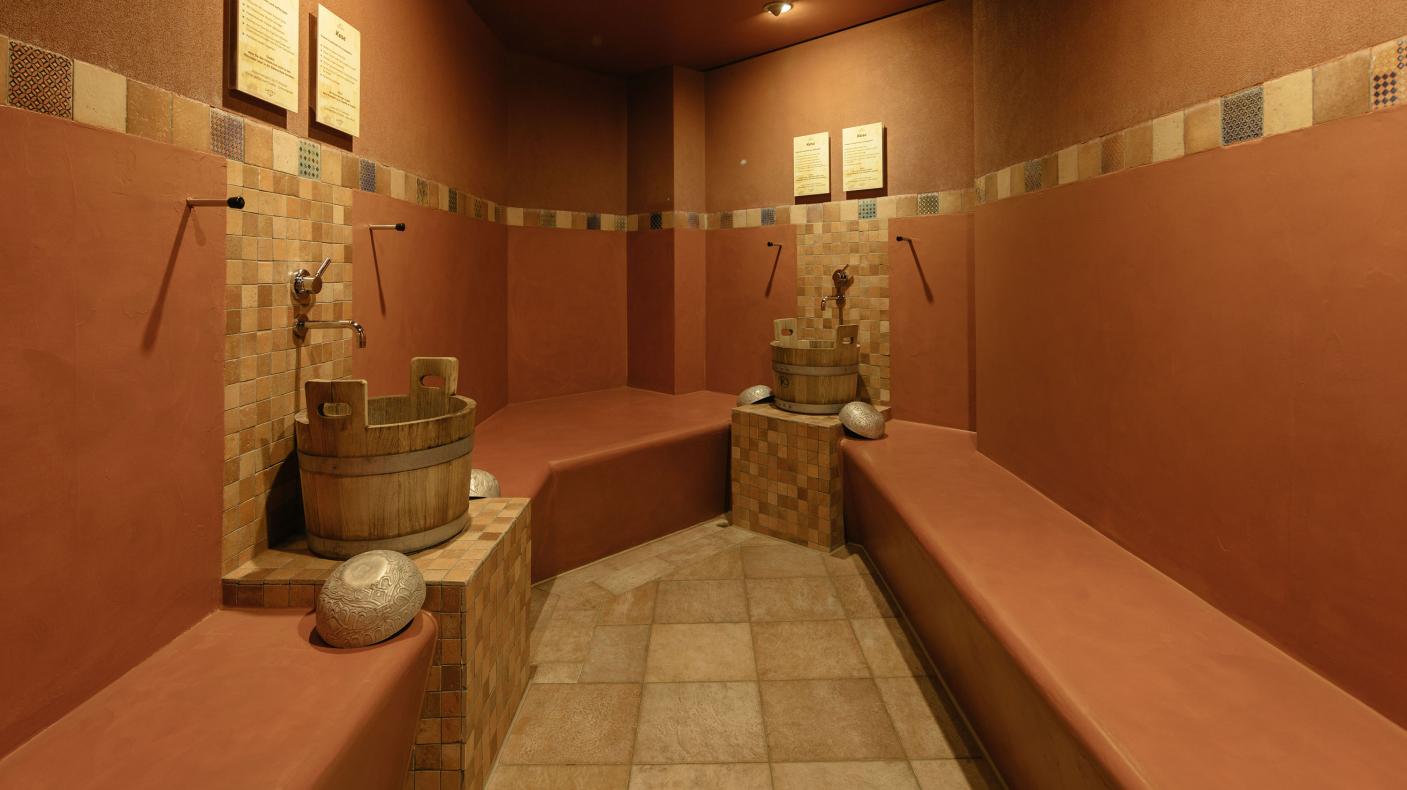 Kese
In the second room, the kese, you scrub your whole body with a rough mitt. With strong upward motions, you remove flakes of dead skin. After 5 to 10 minutes, you scoop water from the spring with your silver bowl and pour it over your body.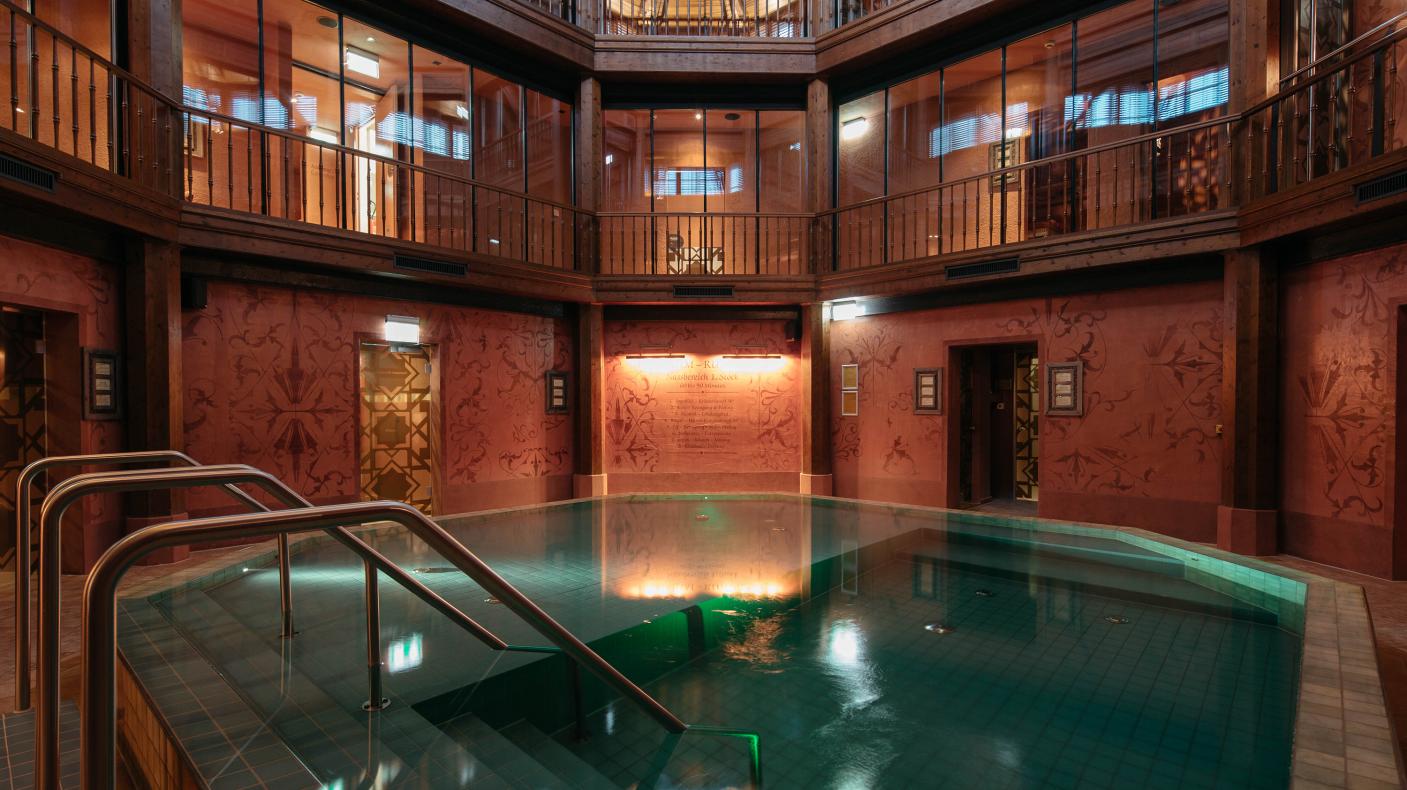 Sicaklik
You can relax in the central spa area's 35-degree waters and enjoy the atmosphere under the 13-metre-high dome.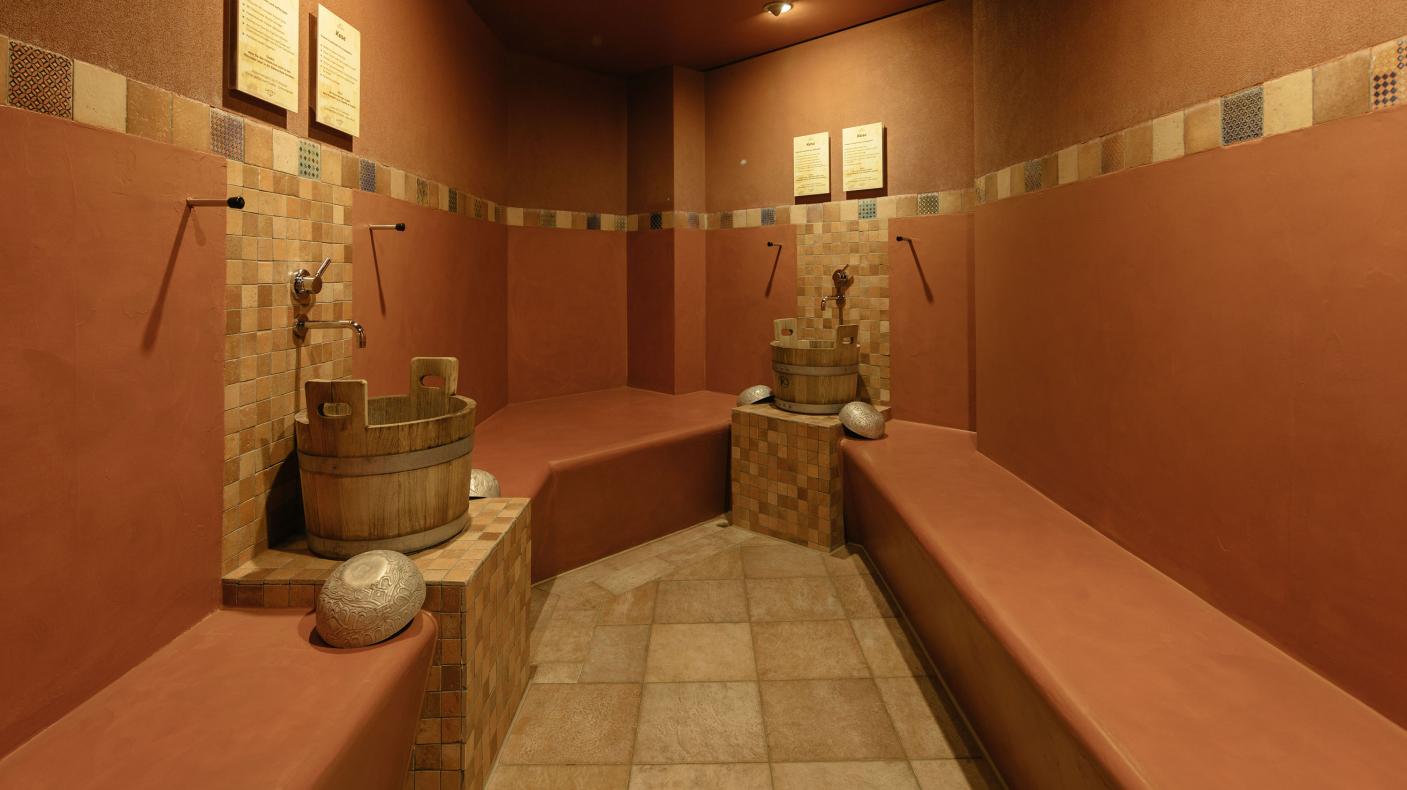 Bingül
In the second herbal steam room, you'll work up quite a sweat. The hot steam opens your pores and detoxes and purifies your skin further. After 10 to 15 minutes, your visit continues.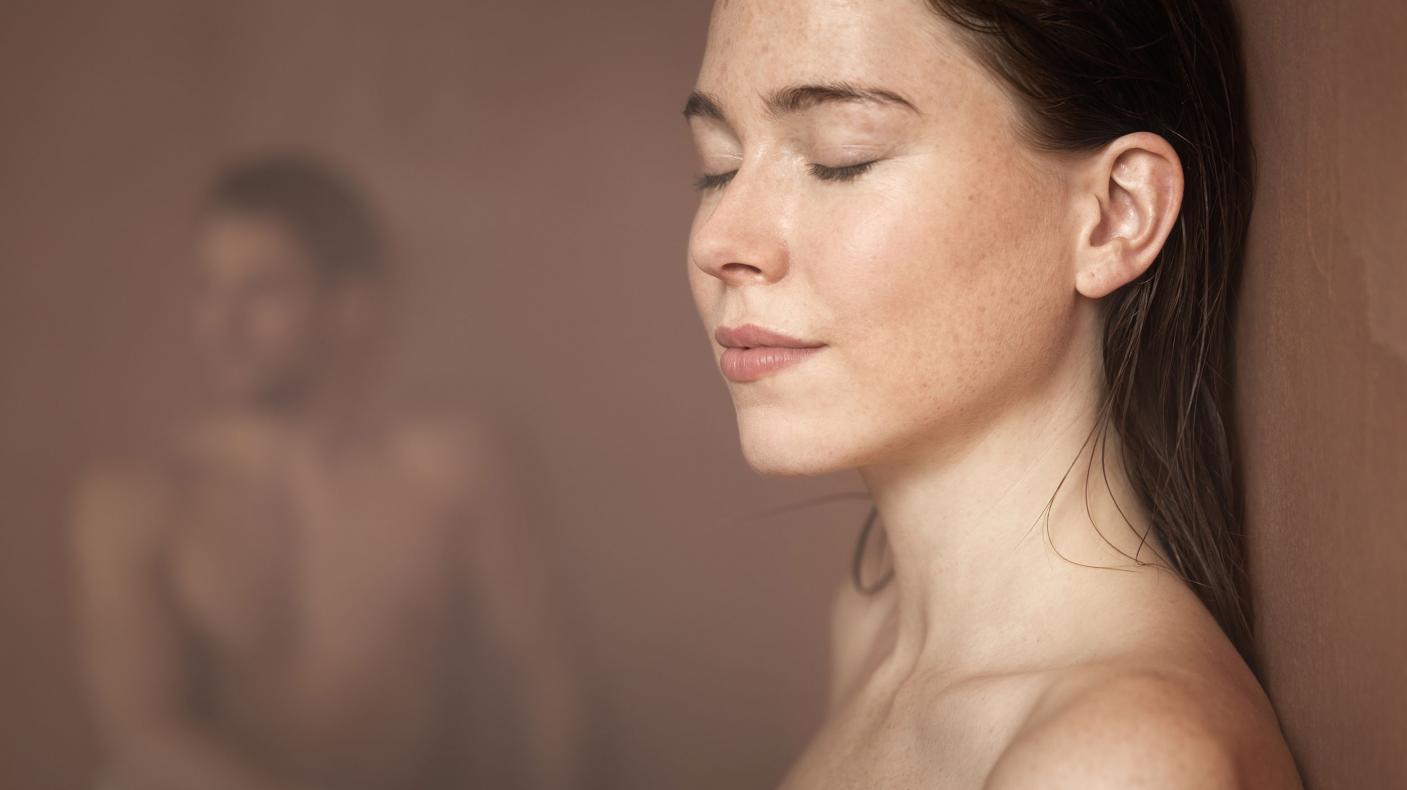 Lif
In the lif, you exfoliate again, this time with olive oil soap. You rinse the foam away with warm water from the spring.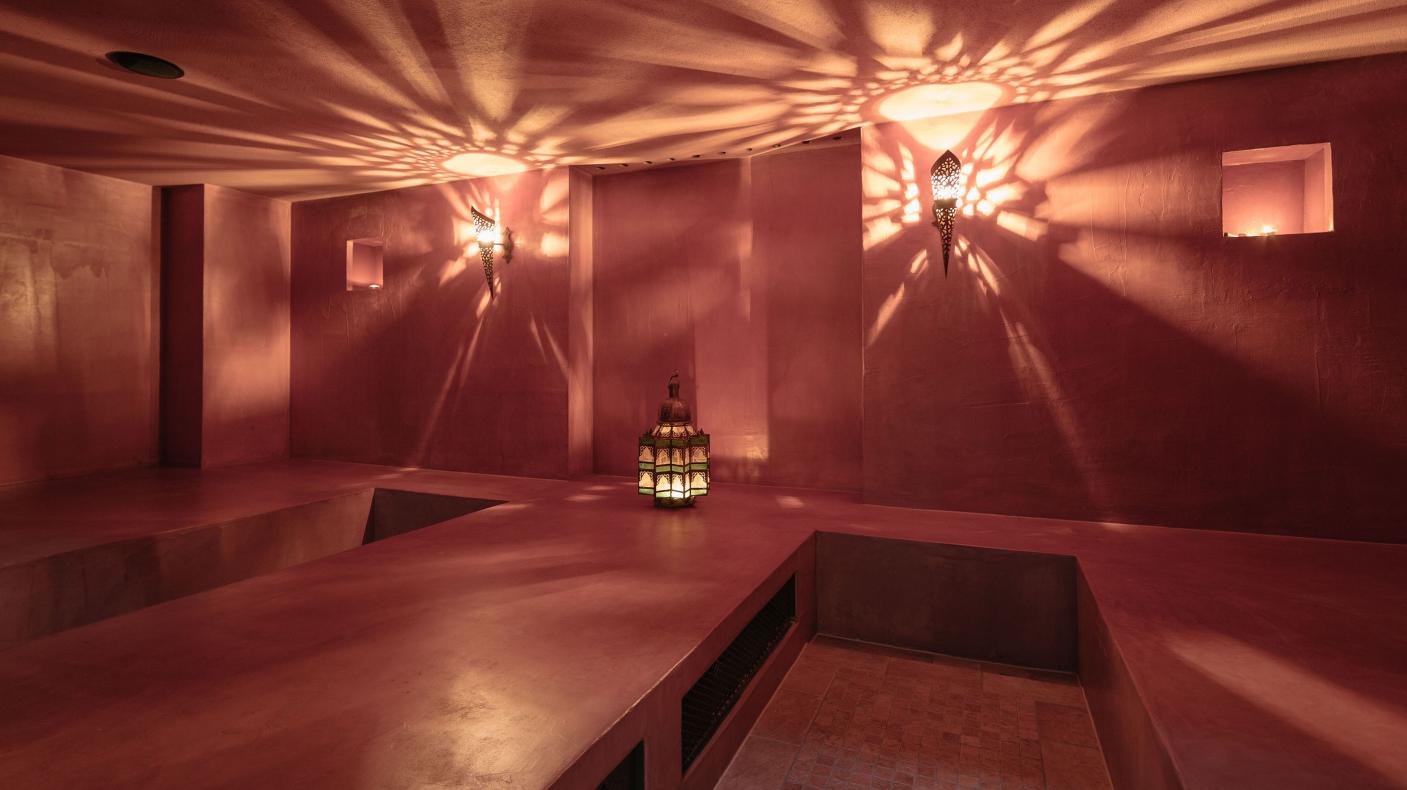 Marble table
The marble table at the end of the spa ritual exudes a wonderful warmth. Here, you can enjoy the feeling of relaxation and renewed freshness.
Rhassoul wrap
You can add an optional Rhassoul wrap to the cleansing ritual.

Rhassoul is an insider tip for natural beauty care. Enveloped in steam, you apply the Moroccan clay to your body and allow it to take effect.

Hammam bistro
In the changing area, you swap your pestemal for a dry hammam towel. You can enjoy fine and fresh cuisine in our delightful bistro.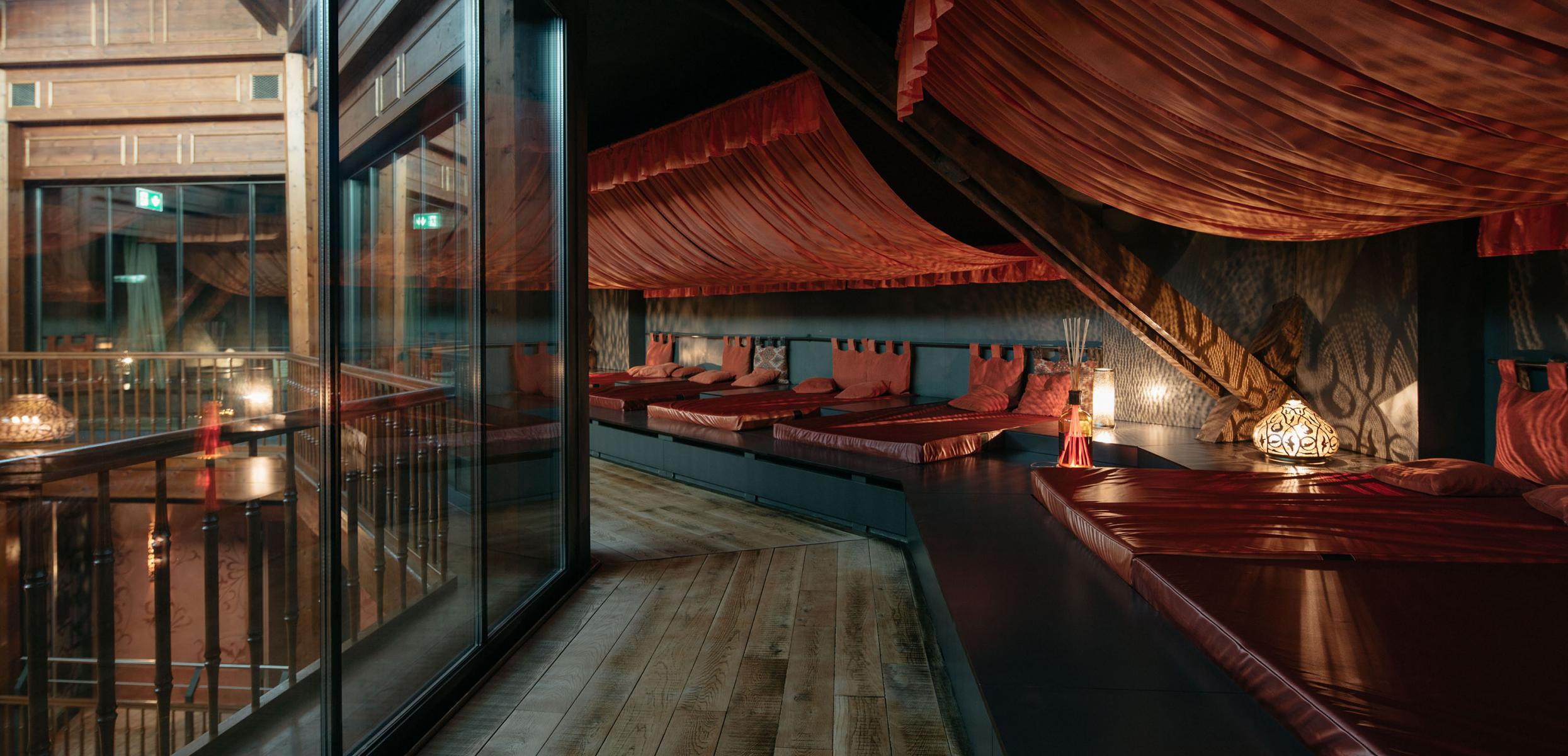 'Camekan' relaxation room
At the end of your visit, you can unwind in the 'camekan' relaxation room on comfortable recliners with mats and pillows and enjoy total rest and relaxation.