New Year's Eve at the Hürlimann spa event
Enjoy – relax – let time slip away
31.12.2022 - 19:30 to 01.01.2023 - 02:00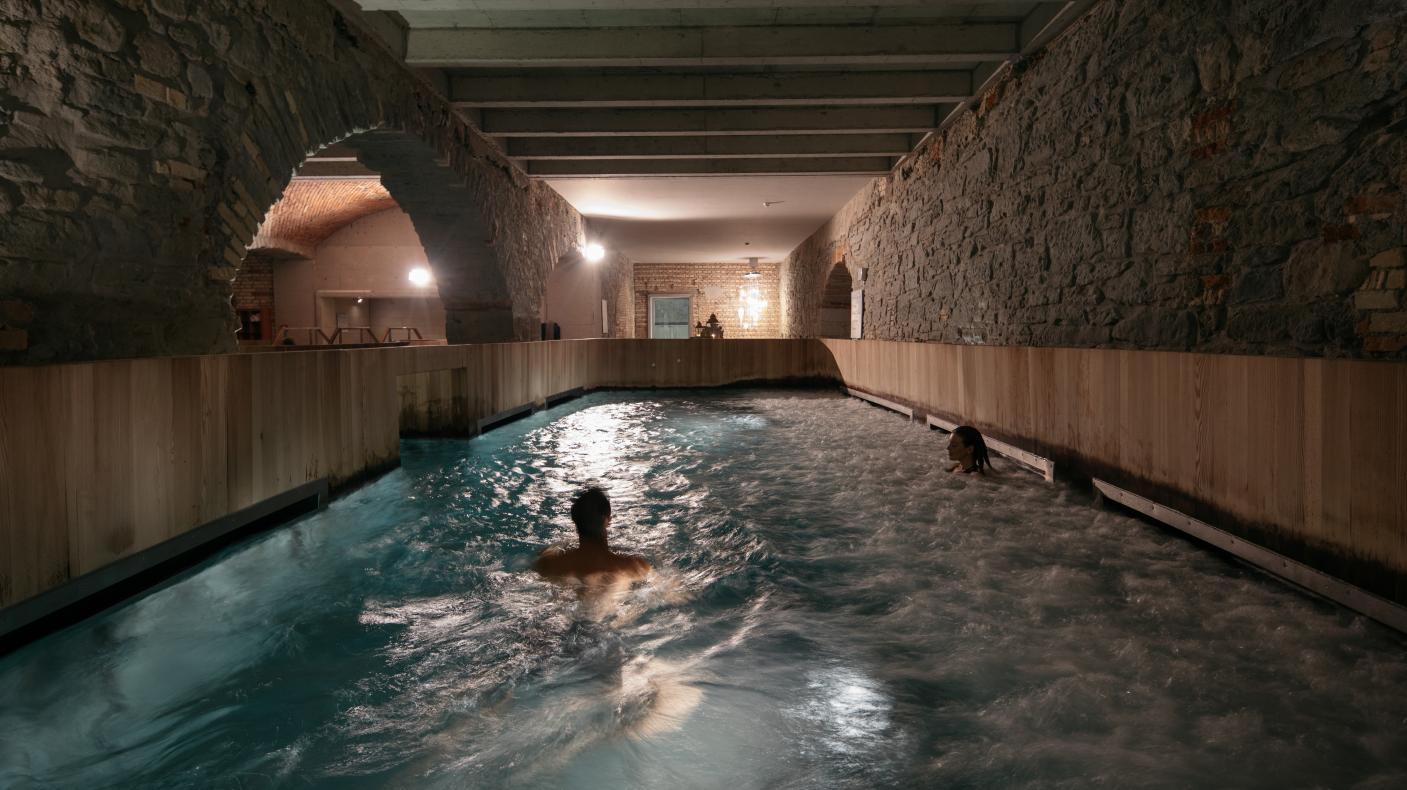 The thermal spa waterworld
In the barrel vaults of the former brewery, you bathe in huge wooden barrels. Our rooftop swimming pool is just as extraordinary: bathe atop the Sudhaus with the city at your feet. You can enjoy the soothing effect of the thermal water in the emerald spa, our three hot tubs, the steam bath and our Kneipp zone.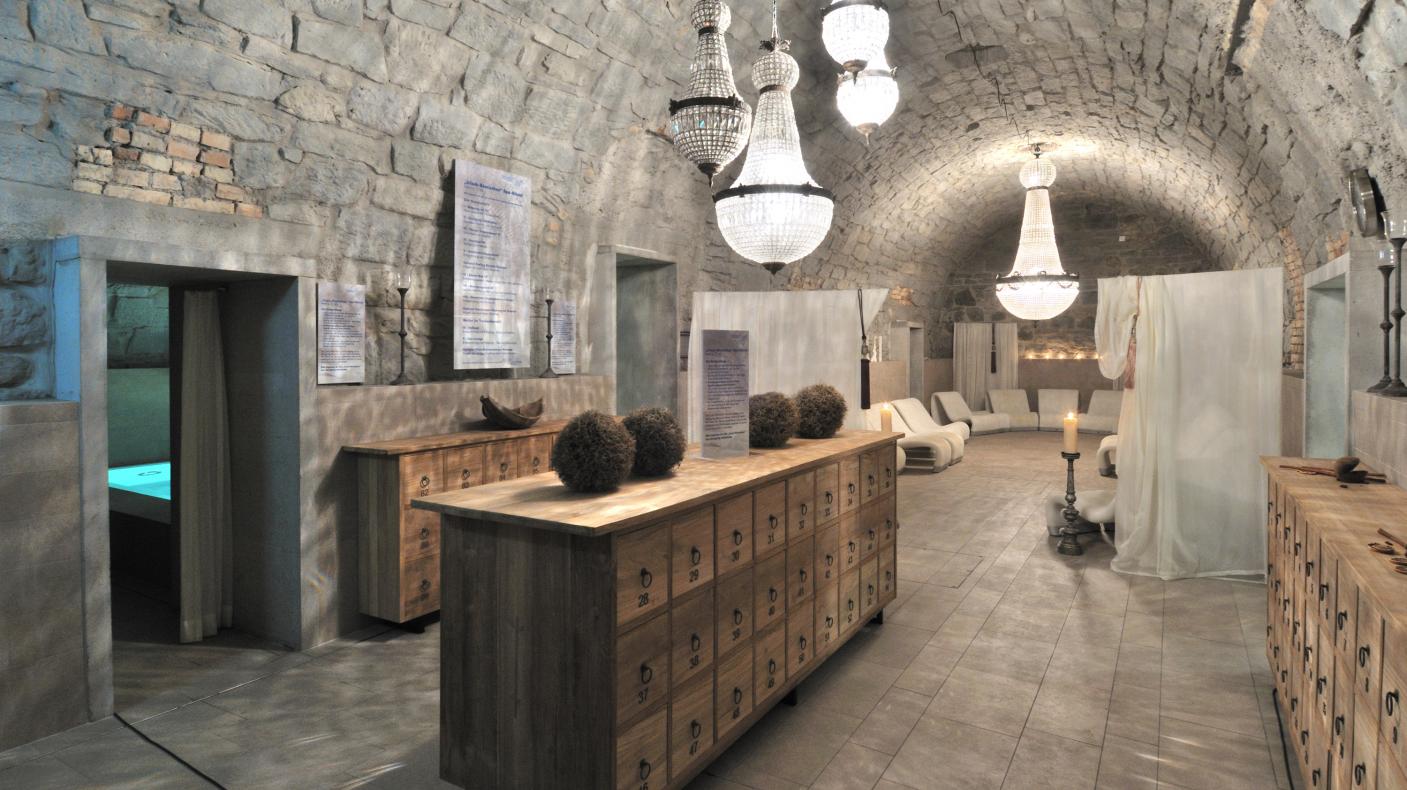 The Roman-Irish spa ritual
The best of ancient spa culture combined in a unique cleansing ritual in historic surroundings: the Roman-Irish spa ritual is an exclusive experience in a very special atmosphere. At 10 different stations, your body is warmed, cleansed, relaxed, then cooled down again – a source of soothing relaxation, health and vitality.