Switzerland's largest natural saltwater bath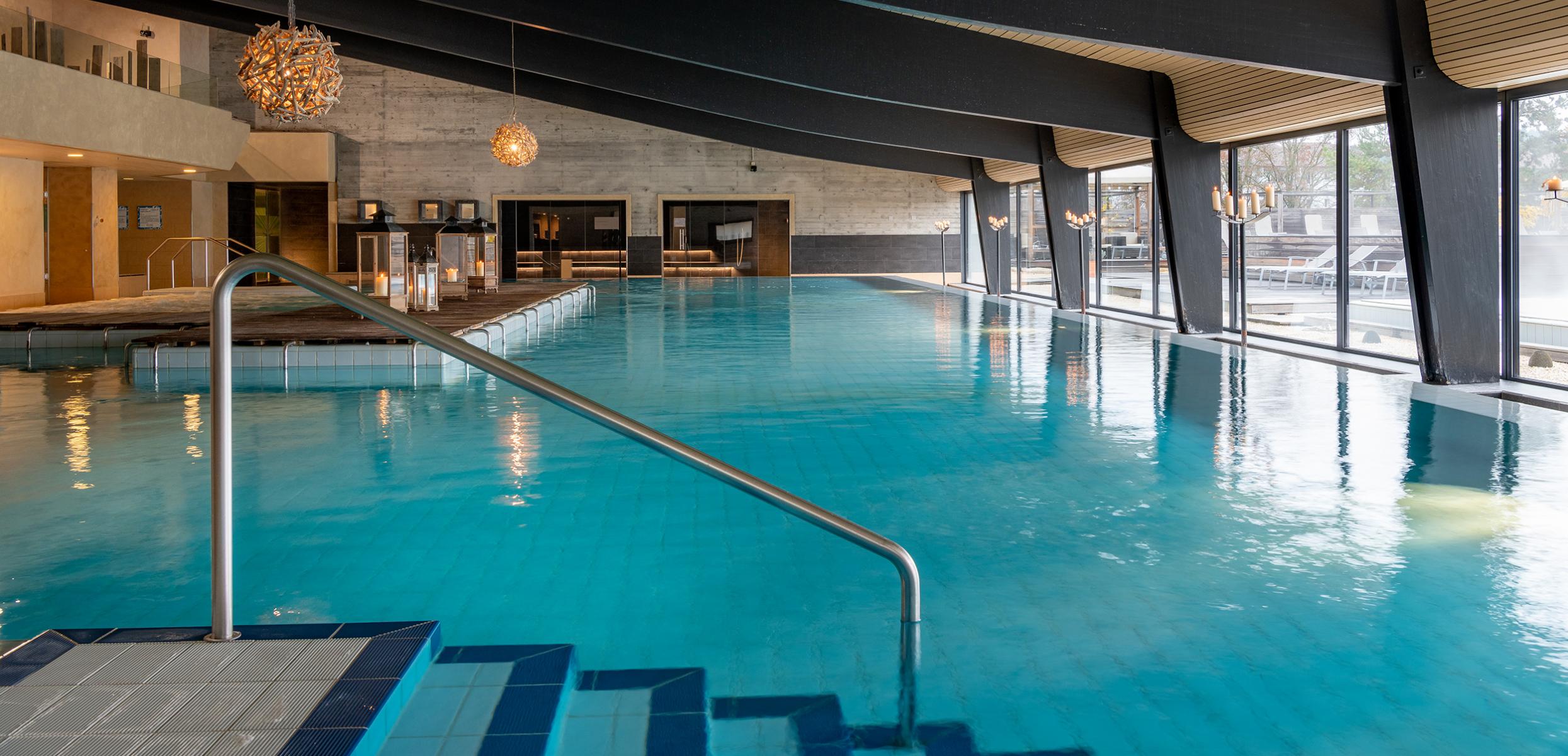 Rest and relaxation in the natural saltwater bath
Relax in warm 35-degree natural salt water in the spa area with its vast indoor and outdoor pools. A visit to the non-nude steam bath aids relaxation. Our lush parkland offers rest and relaxation in Mediterranean surroundings.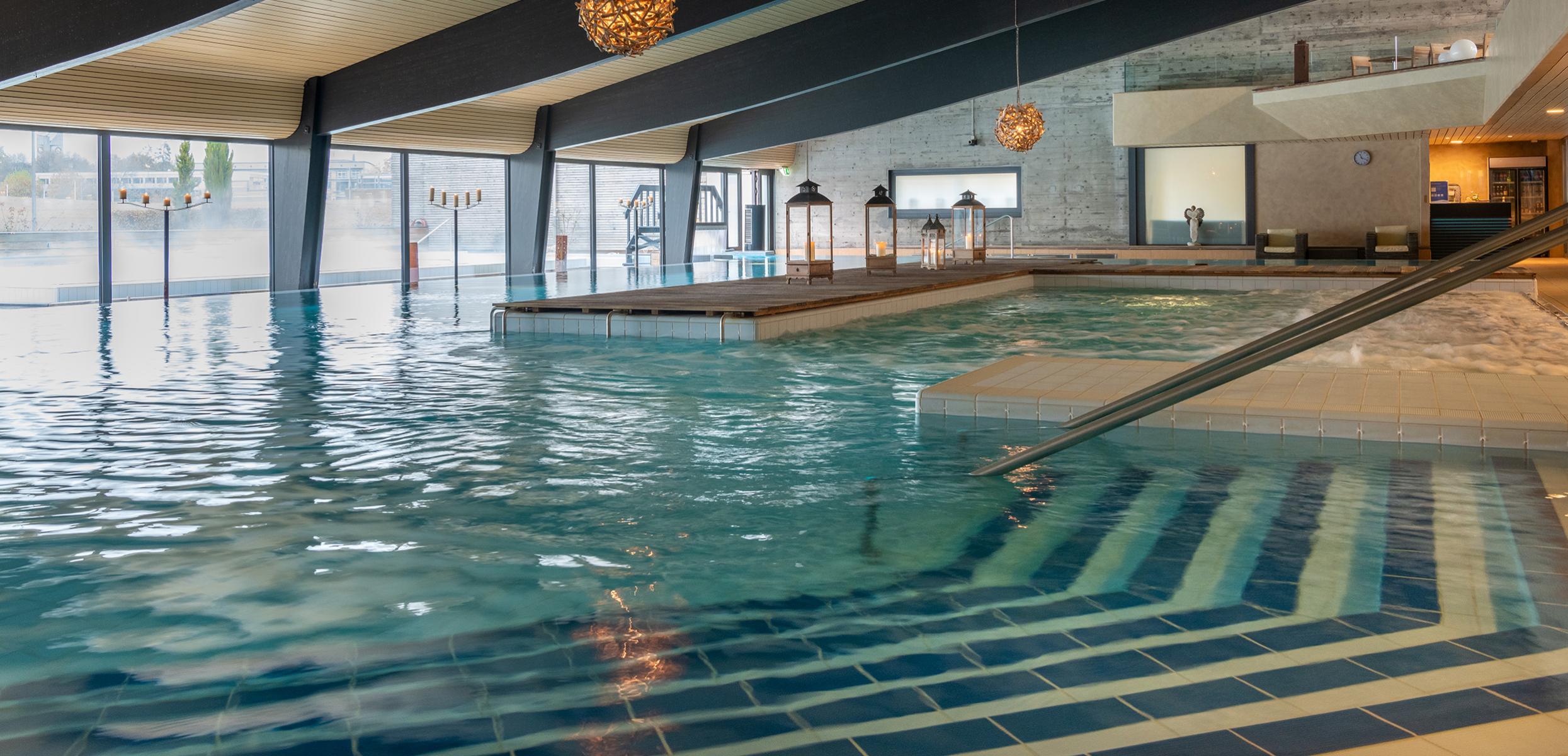 Natural salt water from 400 m below ground
The aquatic area in the natural saltwater bath spans over 600 m2. In summer, you can also relax in the outdoor pool, which isn't quite as warm. The naturally saturated salt water has been pumped from between 140 to 400 m below ground. The salt water concentration of 2.3 % offers wonderful relaxation, soothes your skin and boosts your circulation.
Our gardens
In good weather, you can relax in the vast gardens, with their pavilions, wooden sun decks and pools. You can enjoy delicious food and drinks at the spa bar or outdoors in good weather.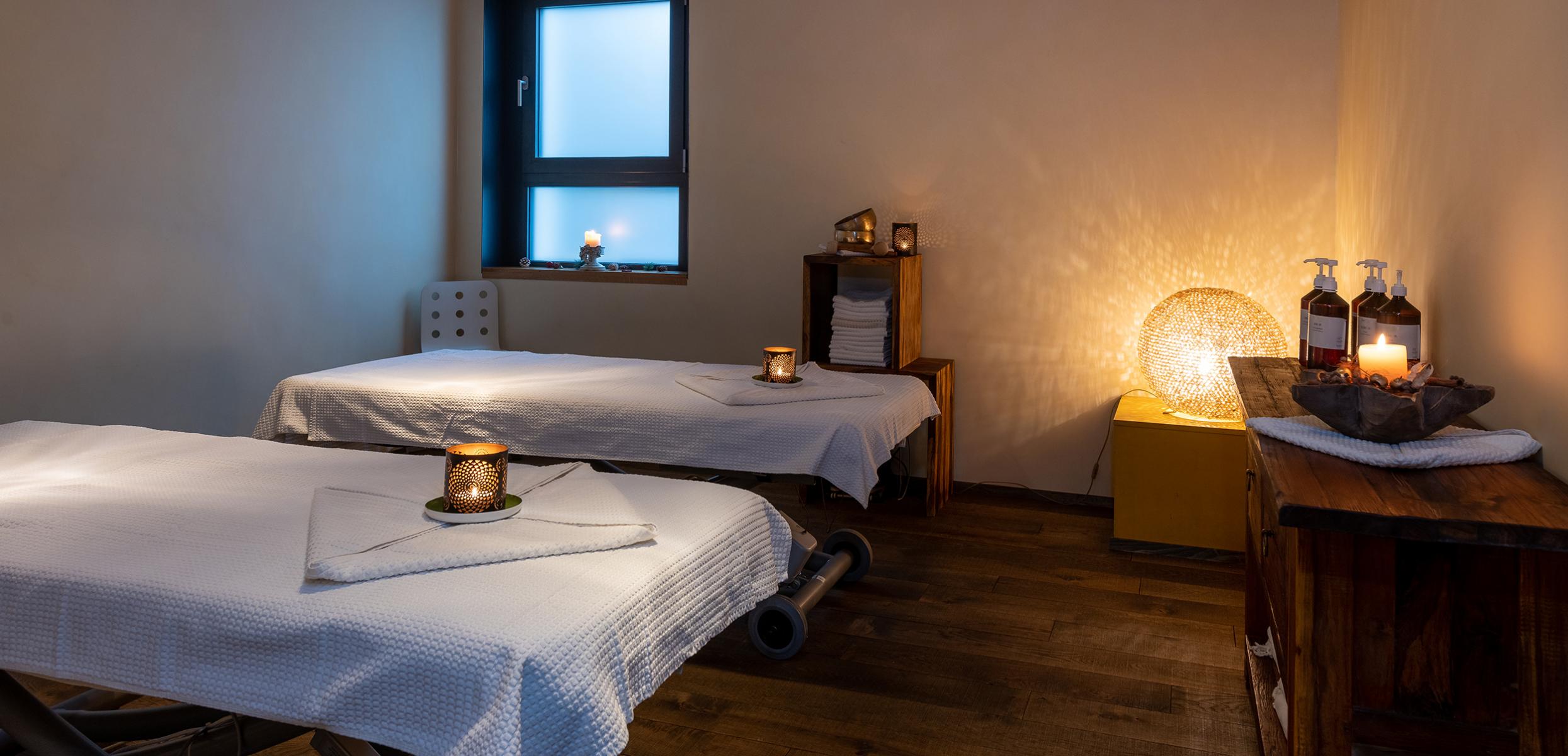 Massages
During your visit, you can also relax with a classic massage or an oil massage specially developed for the natural saltwater bath. 
Day spa offers
Day spa – leave behind the stresses of everyday life and treat yourself to a moment of rest and relaxation.