Mineralbad & Spa Rigi Kaltbad
MALFUNCTION OF THE WEBSHOP
Due to a problem, no purchases are currently possible in the webshop. We ask for your understanding.
Maintenance work from 28 march to 14 april 2022
Due to maintenance work, the Mineralbad & Spa will be closed from Monday, 28 march to Thursday, 14 april 2022. We look forward to welcoming you back on Friday, 15 april 2022!
Thank you for your understanding!
Waiting times
On weekends, during the holiday season and on days with less nice weather, we expect more guests. Especially from 12:00 AM and until 6:00 PM, there may be longer waiting times. We recommend a visit in the morning or towards the later evening.
If you have opted for a package, we guarantee admission before your first treatment. Every guest should have the opportunity to visit us. For this reason, daytime admissions cannot be reserved.
We wish you a pleasant and relaxing stay with us.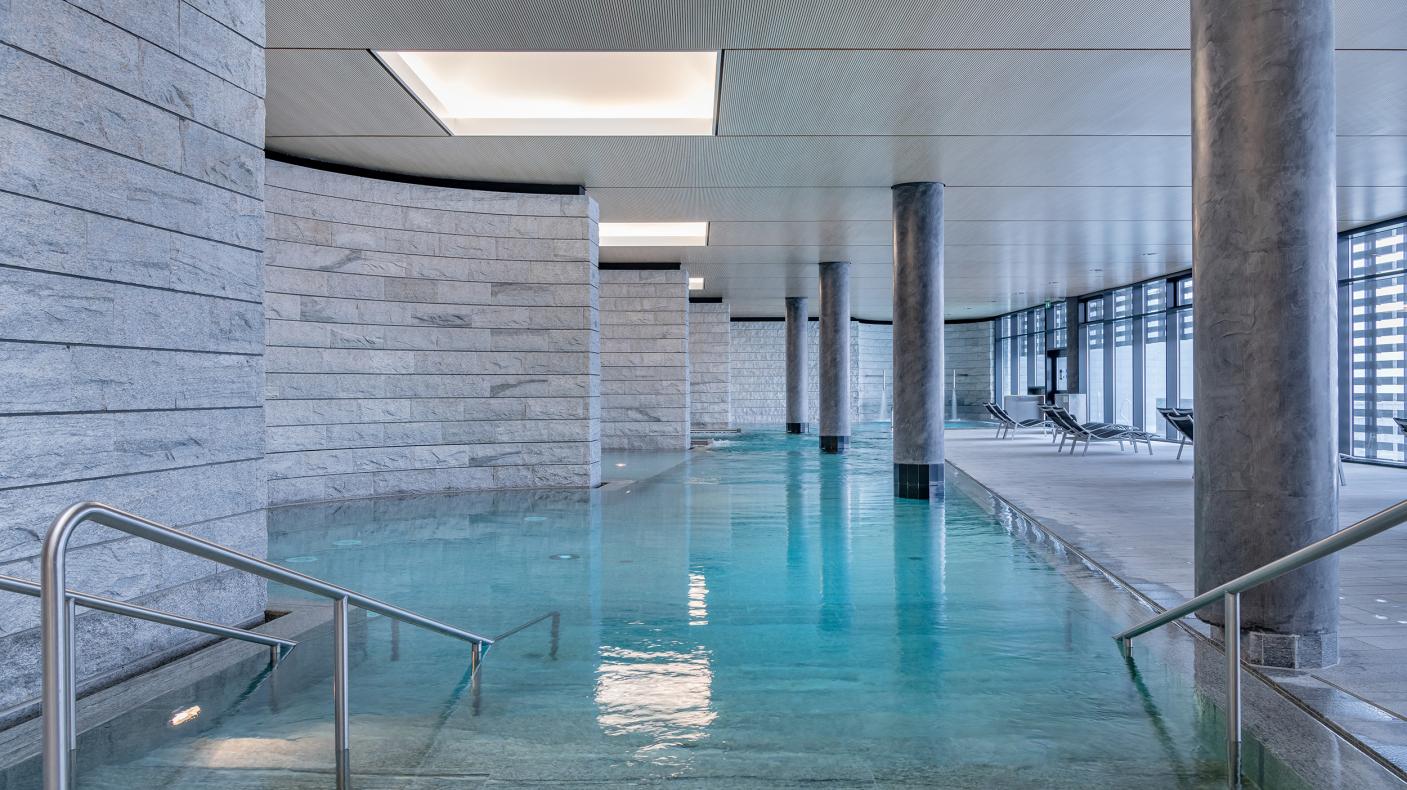 Safety measures
Access only with 2G+. Please observe the current Corona regulations and our protective measures.
Thank you for working with us to adhere to the current safety measures! We look forward to your visit.
Bathe surrounded by stunning mountain landscapes
For 600 years, people have bathed on Rigi – a place of rest and relaxation in stunning mountain surroundings since time immemorial. At the Mineralbad & Spa Rigi Kaltbad, you can relax in mineral waters from the Drei-Schwestern-Brunnen spring and marvel at Mario Botta's incredible architecture.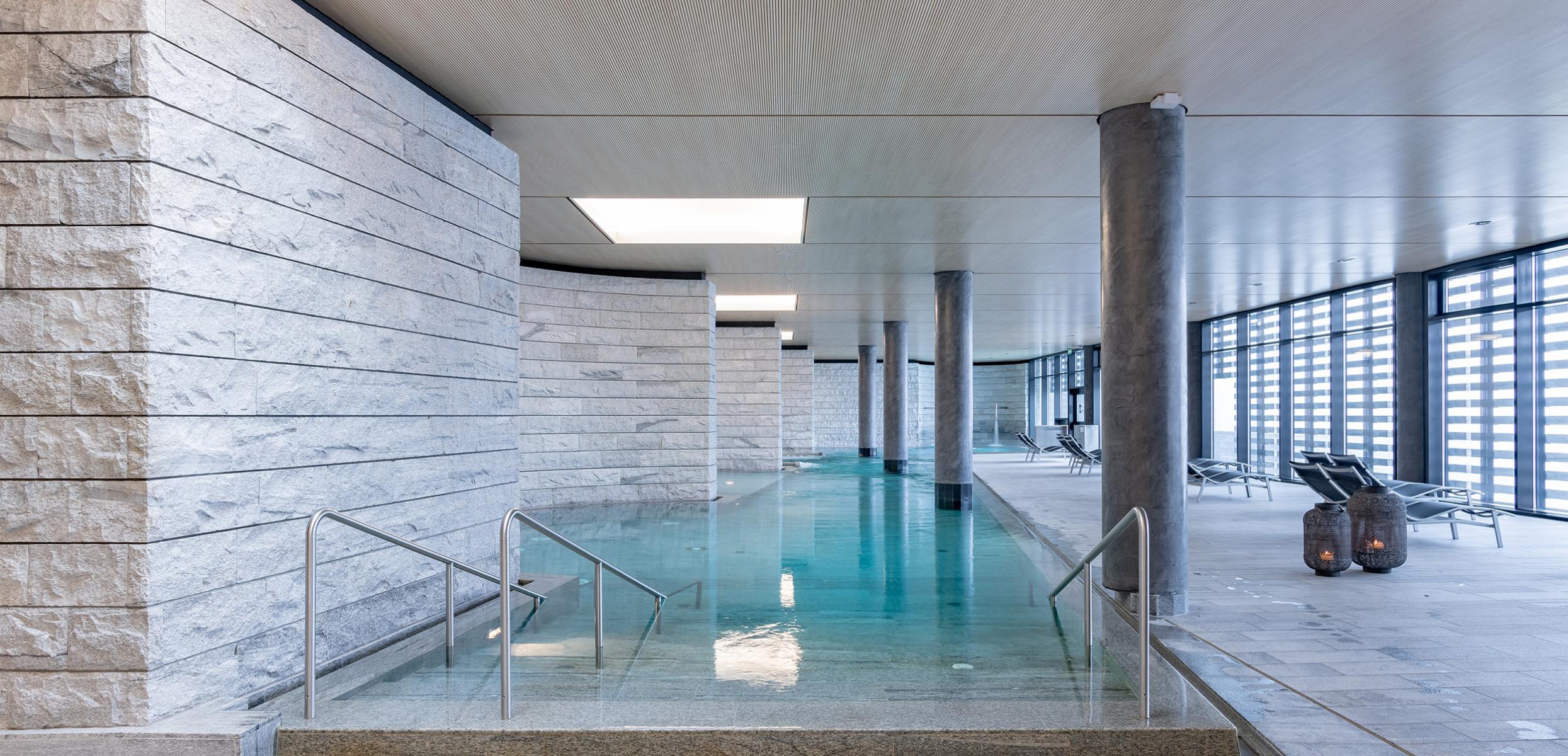 Mineralbad & Spa zones
Wellness for every need: from the spa facilities to saunas, spa lounges, massages and the crystal spa.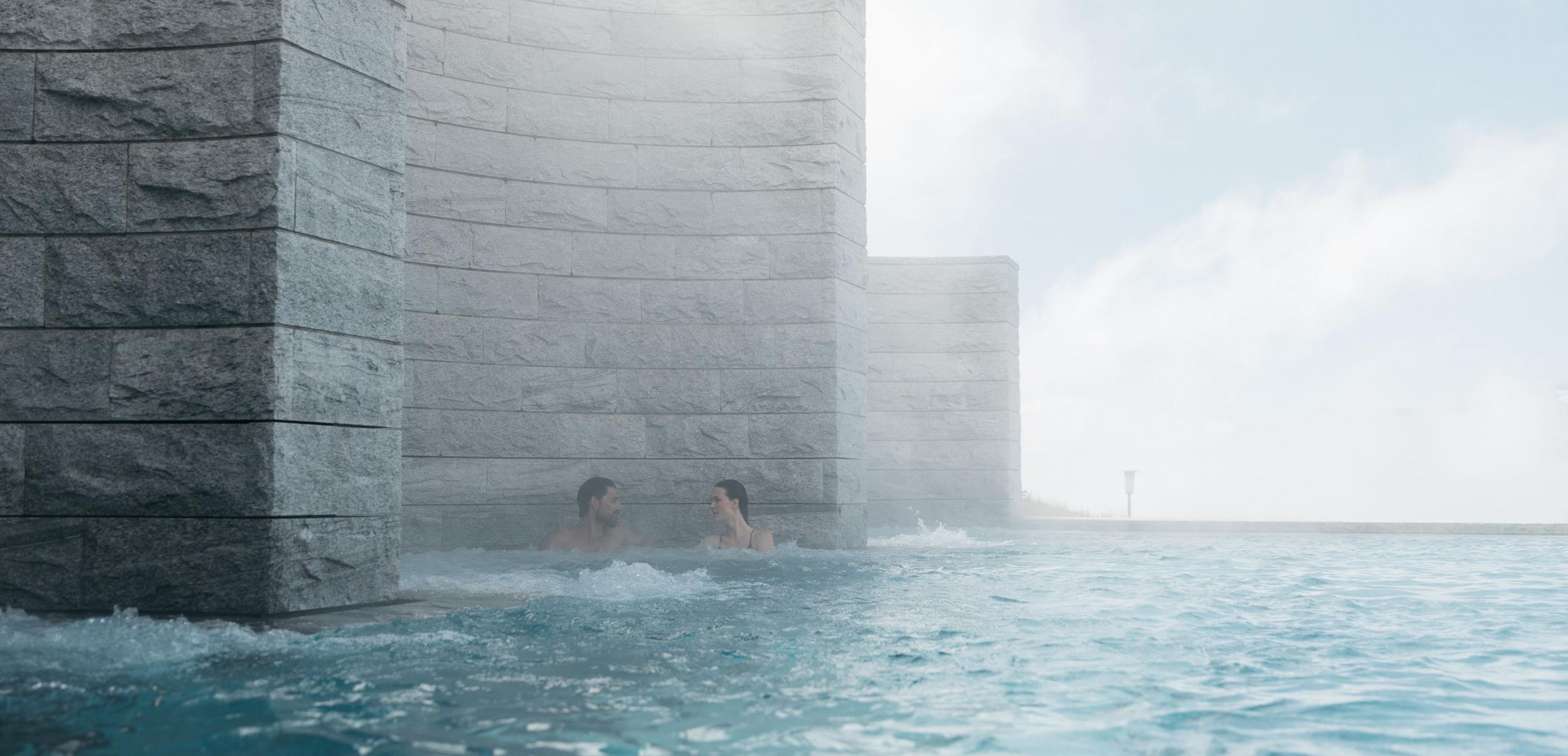 Healing water, heated sustainably
Unlike 600 years ago, you can now bathe in warm water, sustainably heated by wood from Rigi. The water at the Mineralbad & Spa Rigi Kaltbad comes from our own healing spring, supplied by the Drei-Schwestern-Brunnen, just as it was 600 years ago.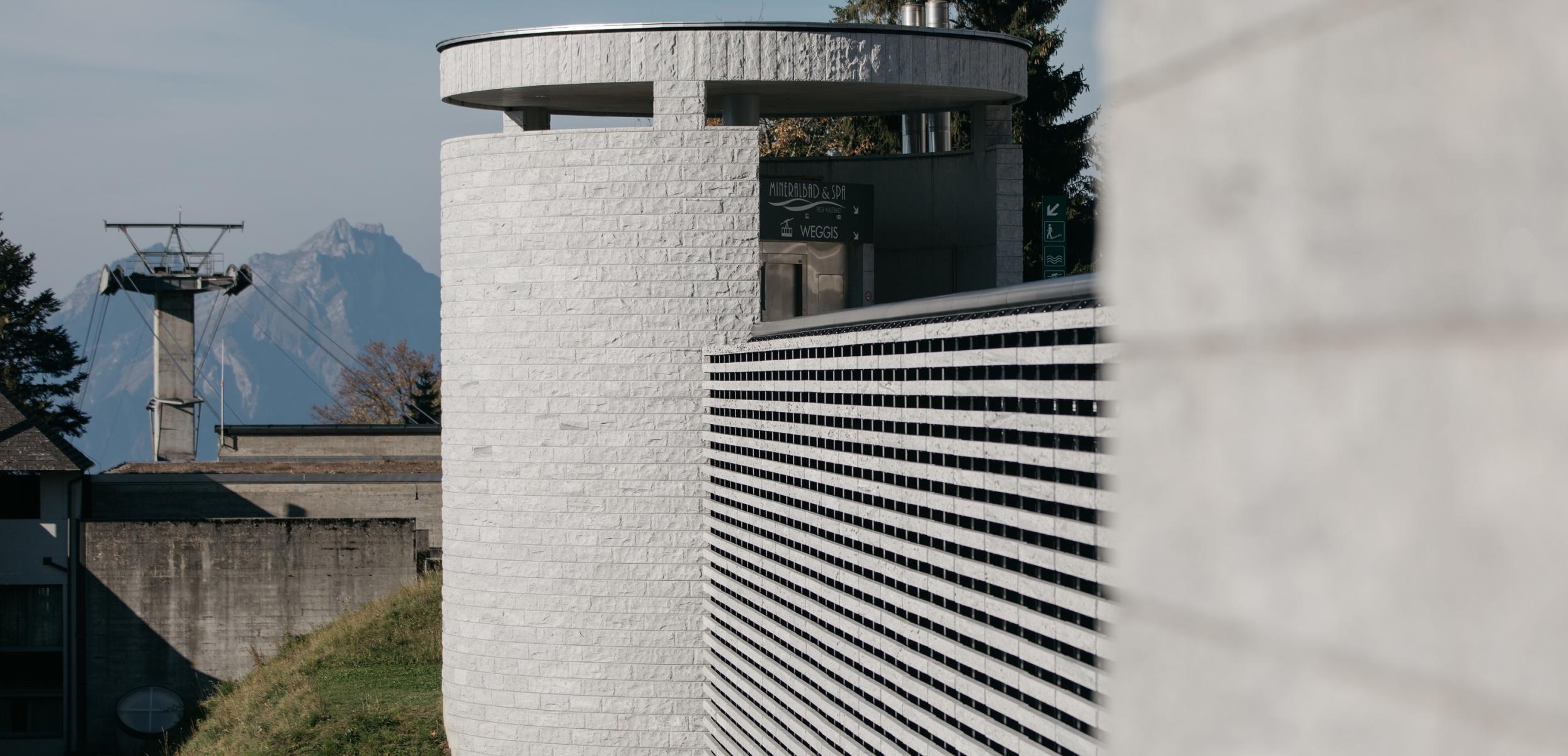 Mario Botta's spa vision
Rigi Kaltbad has been a place of pilgrimage for 600 years. The first bath chapel was built here in 1545. But people bathed in cold water back then – as the German name 'Kaltbad' (cold bath) suggests. Mario Botta tapped into this tradition with his design and breathed new life into the old spa culture.