Hammam & Spa Oktogon Bern
Adjusted opening times
Dear guests
Due to official instructions, the Hammam & Spa Oktogon Bern will be closed until 21 March 2021.
You can still reach us at 031 311 31 01 or by mail.
We look forward to welcoming you back probably on 22 March 2021. Thank you very much for your understanding! Stay healthy!
An Eastern feast for the senses
In the heart of Bern's old town, you'll find a peaceful escape from the everyday: at the Hammam & Spa Oktogon Bern, Middle Eastern bathing culture meets Bernese architectural history. In the elegant hammam, you can enjoy hours of indulgence and relaxation – a restful getaway for mind, body and soul.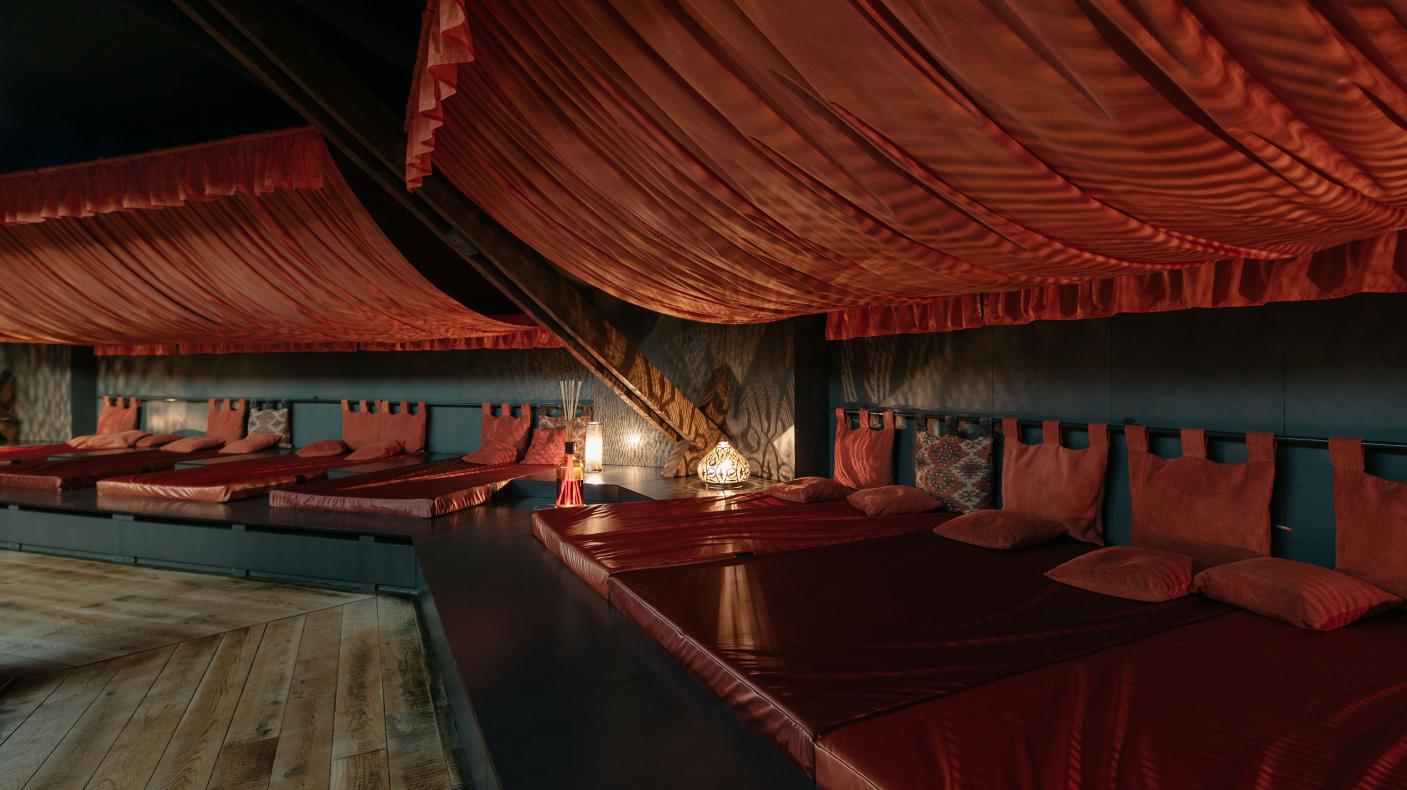 COVID-19 measures
We are delighted to welcome you to the Hammam & Spa. Thank you for working with us to adhere to the current safety measures!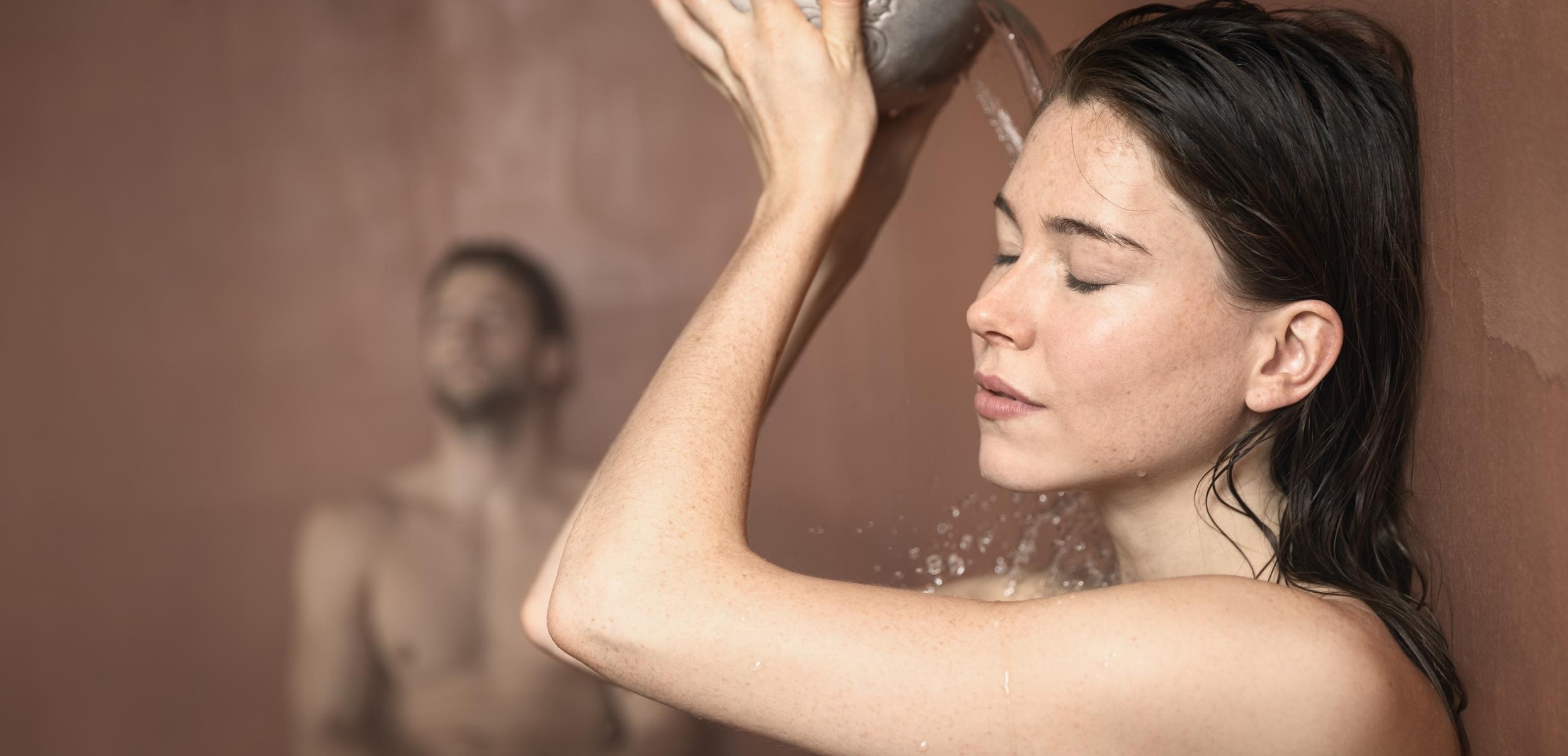 Middle Eastern cleansing ritual
People have been cleansing their mind, body and soul in hammams for centuries. This traditional Middle Eastern ritual is based on warmth and soothing relaxation. The visit lasts around two hours and spans several rooms.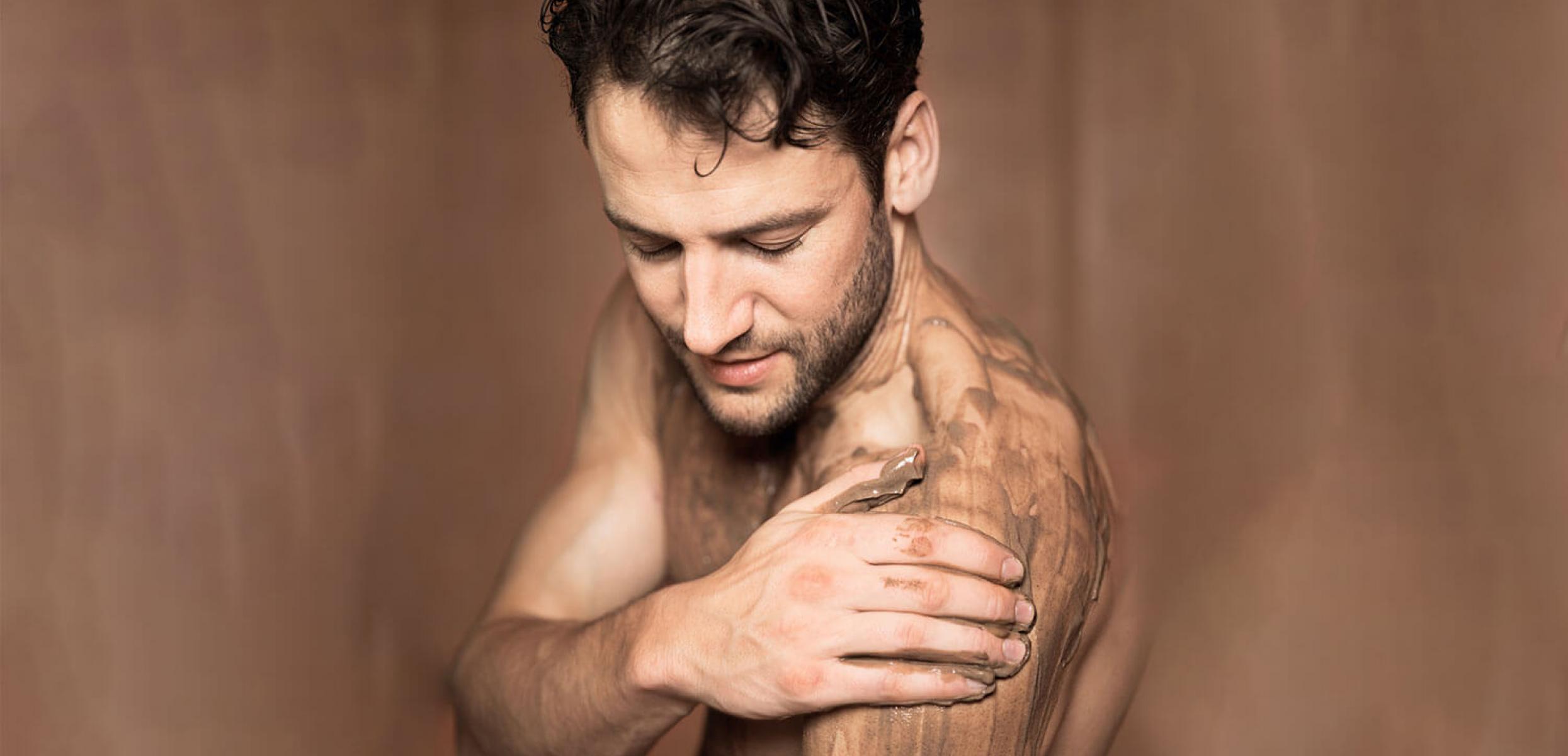 Rhassoul wrap
Rhassoul is a wrap for gentle, natural deep cleansing of the entire body. You apply the wrap in the steam bath and let the soothing ingredients take effect. Rhassoul helps cleanse your skin and make it supple – for a natural and soothing beauty treatment. Rhassoul reduces dryness and flaky skin, making the skin more supple and improving your complexion.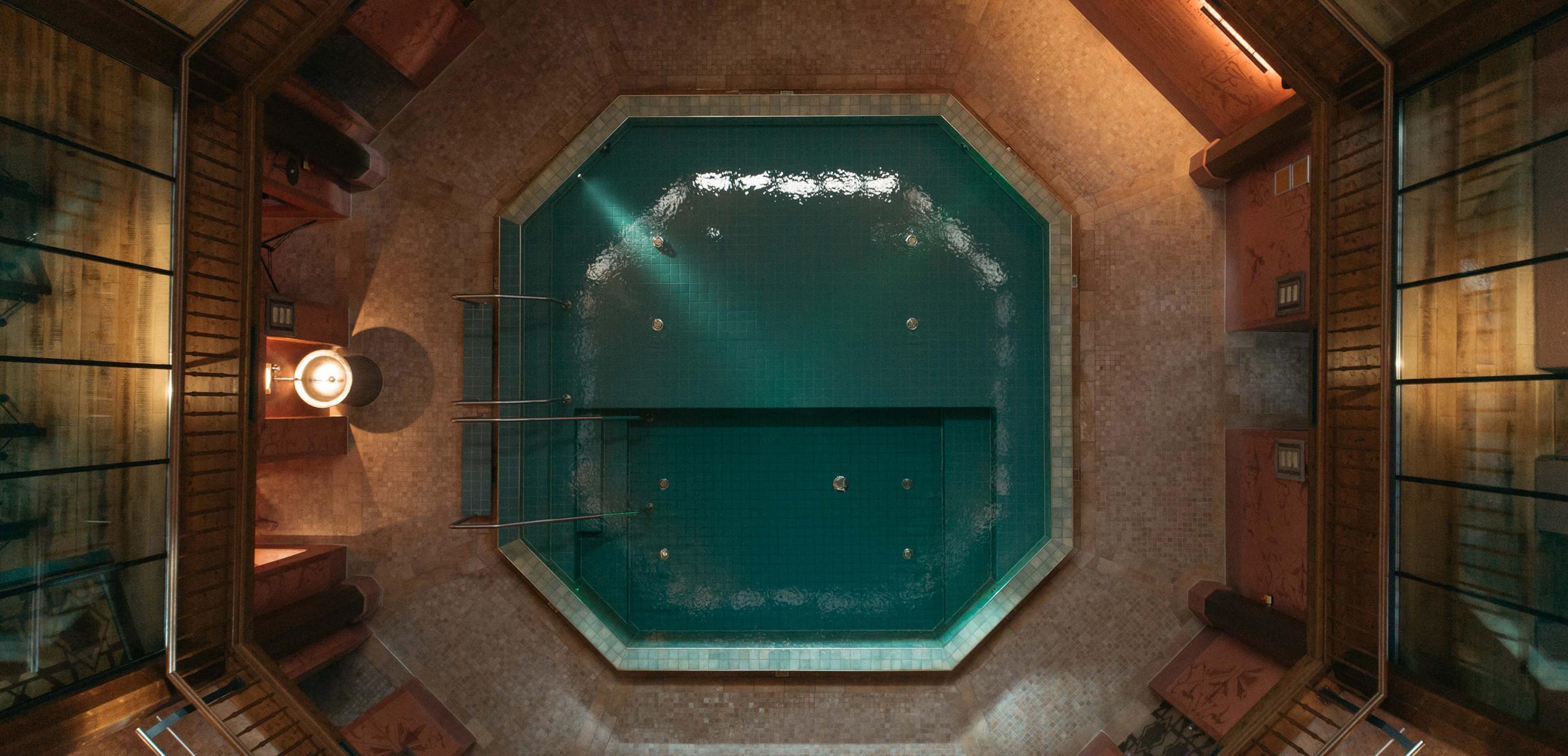 A unique spa experience in unique architectural surroundings
In the Bern hammam, Bernese architectural history meets Middle Eastern influences. The Bern hammam is built on the foundations of the first gas boiler, which was created in the 19th century. The designers opted for an eight-sided layout – known as an octagon.