Hammam & Spa architecture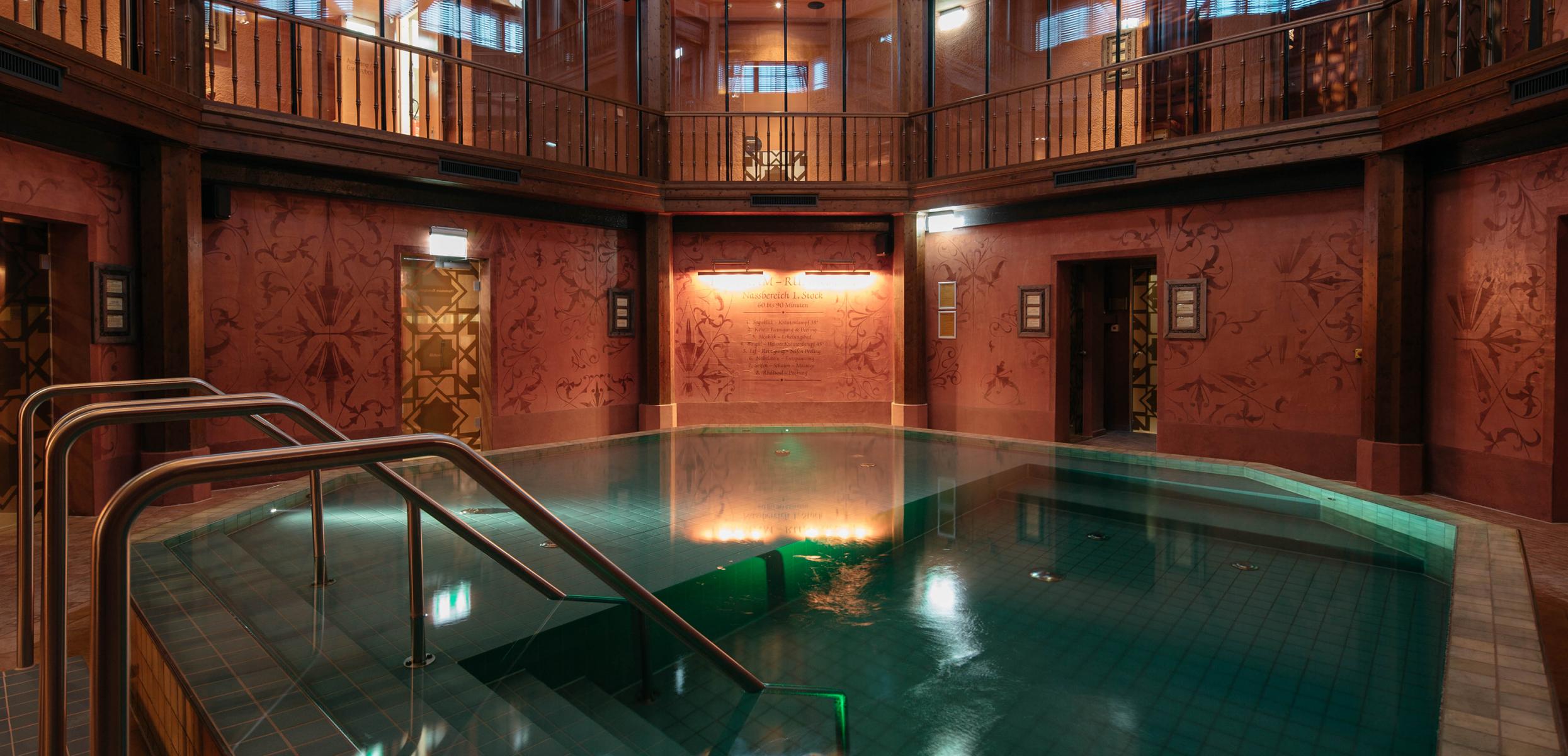 Unique architecture
In the Bern hammam, Bernese architectural history meets Middle Eastern influences. The Bern hammam is built on the foundations of the first gas boiler, which was created in the 19th century. The original designers opted for an eight-sided layout – hence the name 'Oktogon' (octagon).
A spa experience over four storeys
The Hammam & Spa Oktogon Bern builds on this, resulting in a unique hammam combining historic architectural surroundings with Middle Eastern influences. Enjoy a unique spa experience over four storeys: the central area lies beneath a 13-metre-high dome and is home to the warm relaxation spa. The other rooms can be found in the galleries above – open-plan architecture that also offers a sense of refuge and a safe haven.
A piece of the East in Bern
The hammam is a compelling blend of sophisticated European architecture and original Middle Eastern masterpieces. A Middle Eastern dream in the heart of Bern – the perfect getaway from everyday stress.
Day spa offers
Day spa – leave behind the stresses of everyday life and treat yourself to a moment of rest and relaxation.