About Hürlimannbad & Spa Zurich
Indulgence overlooking Zurich's rooftops
At Thermalbad & Spa Zurich, immerse yourself in rest and relaxation as you bathe in our centuries-old vaults. The wooden pools draw on the history of the former brewery, while the outdoor bathing area on the roof offers a stunning panoramic view of Zurich. The Roman-Irish spa ritual is the only one of its kind in Switzerland and combines ancient spa cultures in a unique cleansing ritual. Our team is on hand to indulge you with all kinds of massages and treatments, while our bistro lounge serves a range of fresh snacks and drinks.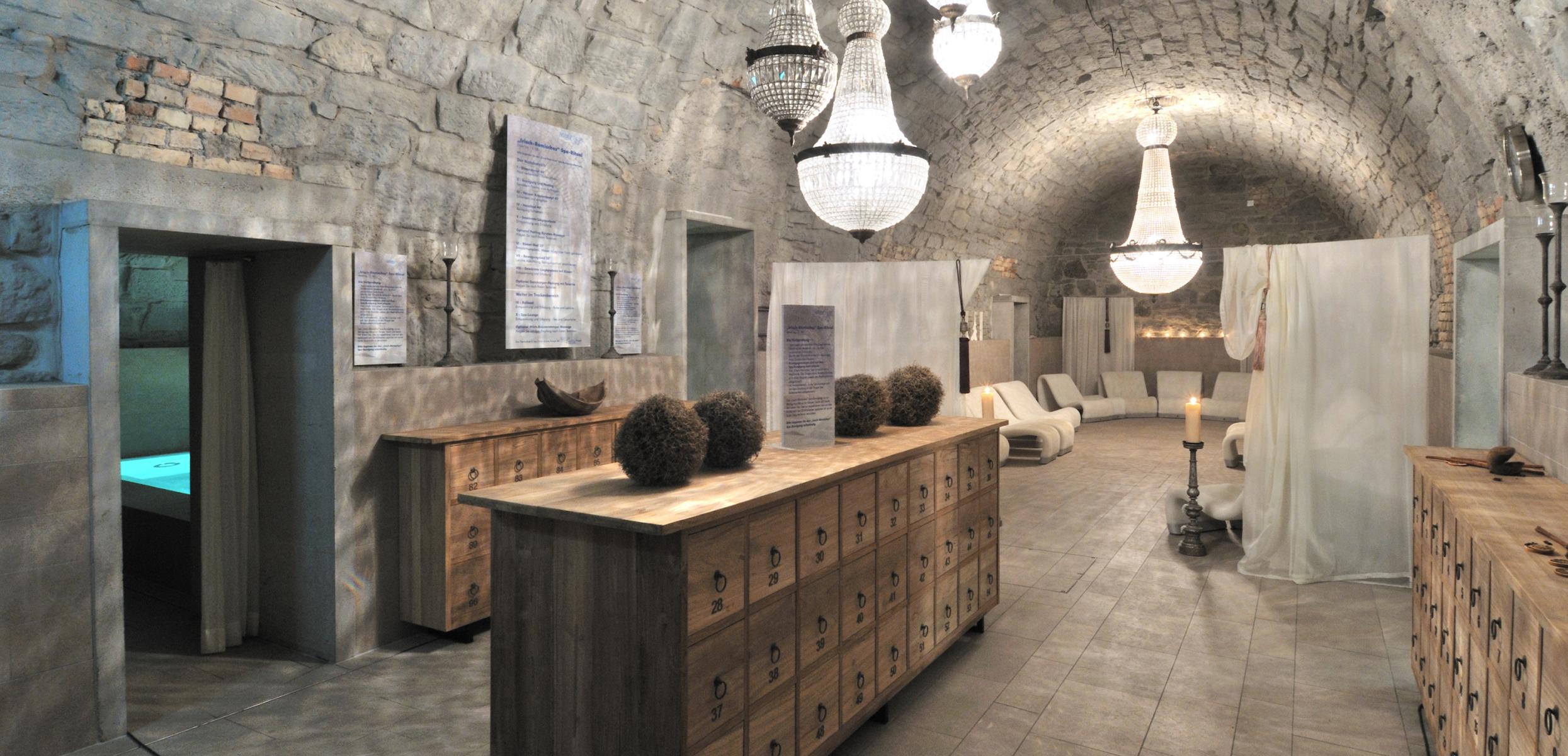 Roman-Irish spa ritual
Enjoy a unique visit to the Roman-Irish spa area: where various ancient bathing cultures are combined into a unique, relaxing cleansing ritual. A touch of luxury, historic surroundings and a limited number of guests give this bathing ritual an intimate and unique atmosphere.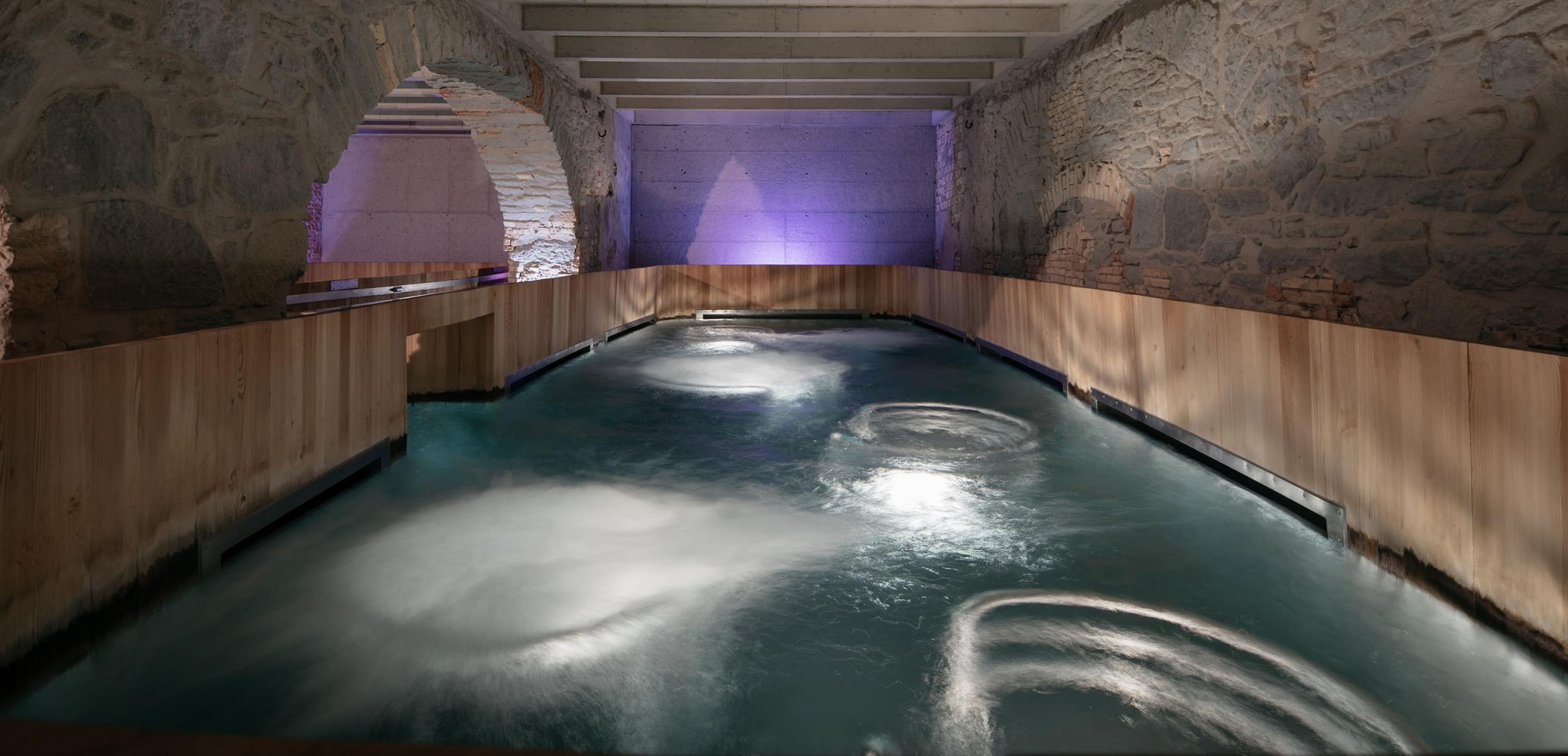 The thermal spa waterworld
In centuries-old vaults, bathe in deep wooden barrels inspired by the casks from the former brewery and enjoy the thermal spa waters in every form. Pure relaxation is on offer at the emerald spa, meditation spa, steam bath and Kneipp zone. Our crowning glory can be found on the Sudhaus rooftop: float above the city in Zurich's highest rooftop infinity pool.
Massages and treatments
An invigorating massage or therapeutic treatment is the perfect way to round off your spa experience. That's why our spa team has come up with various day spa offers – made for maximum relaxation and well-being, with treatments designed to complement each other. 
Treat yourself to some time out from your day-to-day – you've earned it.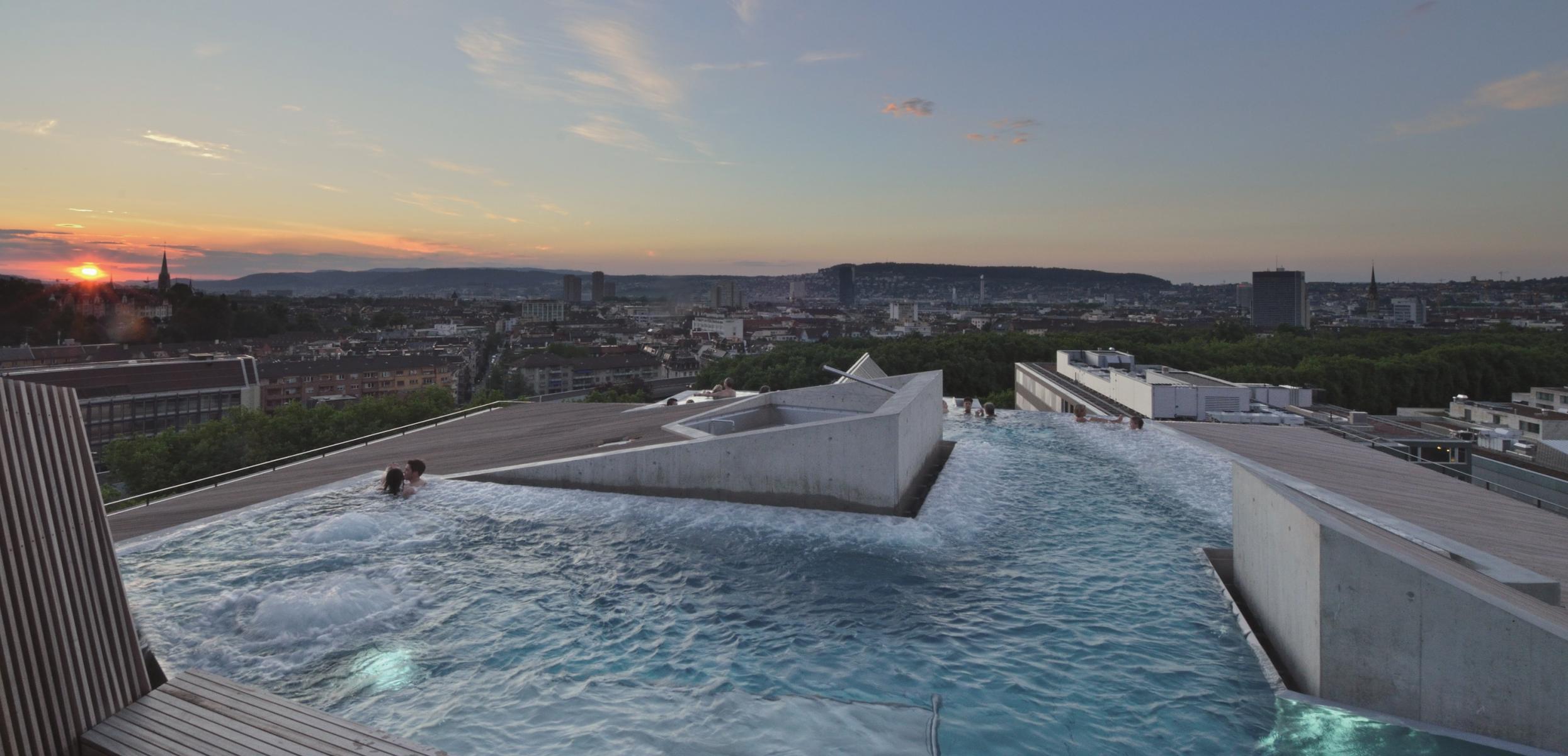 Overlooking Zurich's skyline: our rooftop swimming pool
Bathe overlooking Zurich's rooftops: enjoy this unique experience in our rooftop swimming pool – all year round. Discover the city as you've never seen it before.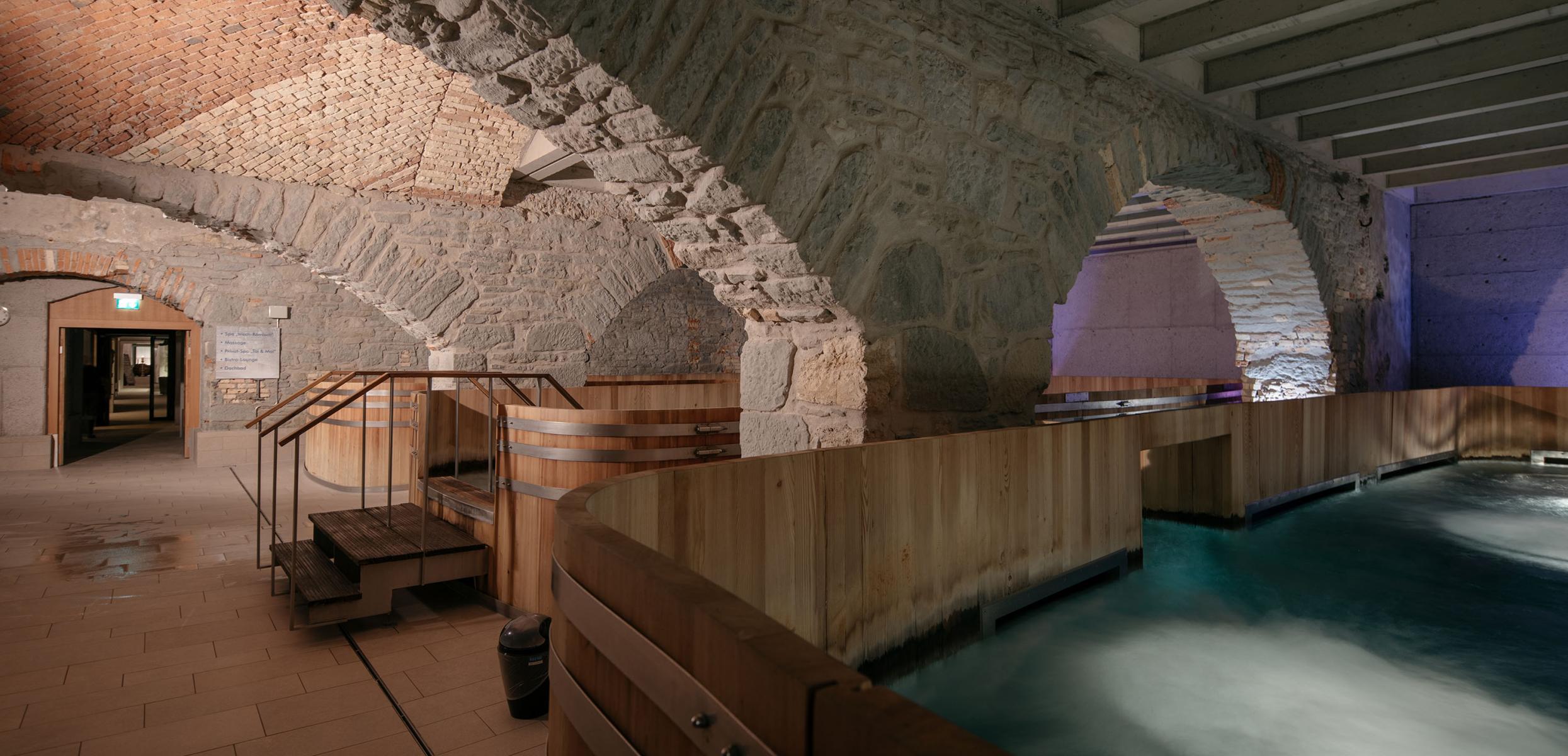 Authentic architecture
The Thermalbad & Spa Zurich is a modern twist on ancient Roman spa culture. The thermal spa is on the site of the former Hürlimann brewery, and its design reflects its history: in the barrel vaults, you can bathe in wooden casks that recall the coopers who worked here with their beer barrels and fermentation vats.
Hürlimann Bistro
In our bistro you get small delicacies, freshly prepared: salads, sandwiches, soup, tarte flambée and delicious drinks. The perfect end to a perfect day in the spa.
Day spa offers
Day spa – leave behind the stresses of everyday life and treat yourself to a moment of rest and relaxation.