Hürlimannbad & Spa architecture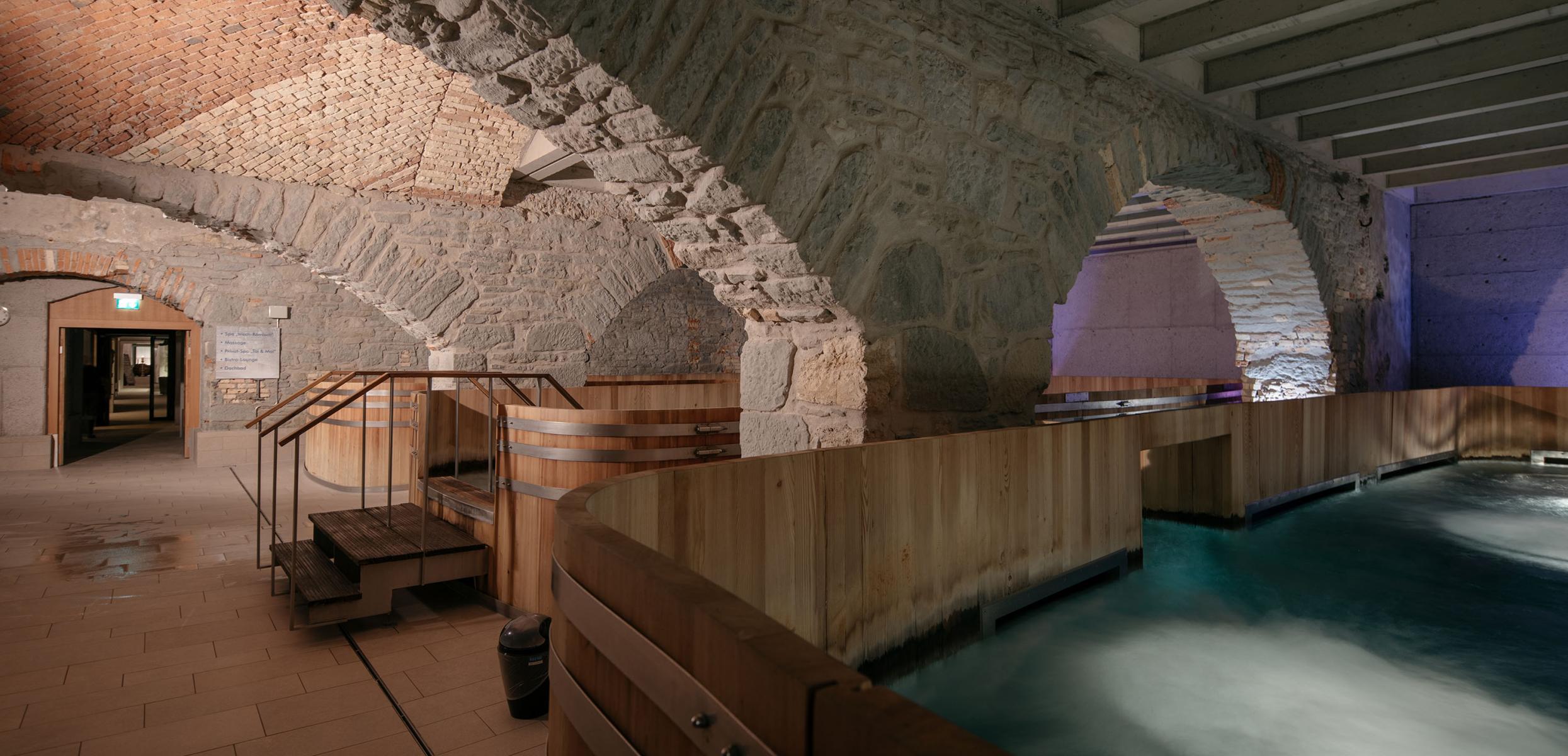 Authentic architecture for an extraordinary spa experience
Bathe in a building that tells a story
The Thermalbad & Spa Zurich is a modern twist on ancient Roman spa culture. The thermal spa is on the site of the former Hürlimann brewery, and its design reflects its history: in the barrel vaults, you can bathe in wooden casks that recall the coopers who worked here with their beer barrels and fermentation vats.
Zurich as you've never seen it before
The old architecture and the original lime sandstone combine with high-quality materials and a sophisticated interplay of light and water to create an inimitable, mystical atmosphere. A powerful place, full of harmony. The Thermalbad & Spa Zurich reaches up from the barrel vaults inside the mountain: at the very top, our guests can enjoy stunning views of the city of Zurich from the outdoor rooftop swimming pool.
For time out from your day-to-day
At the Thermalbad & Spa Zurich, the old and the new combine to create an authentic world with its very own atmosphere. The perfect place for time out from everyday stresses.
Day spa offers
Buy a voucher now
Day spa – leave behind the stresses of everyday life and treat yourself to a moment of rest and relaxation.