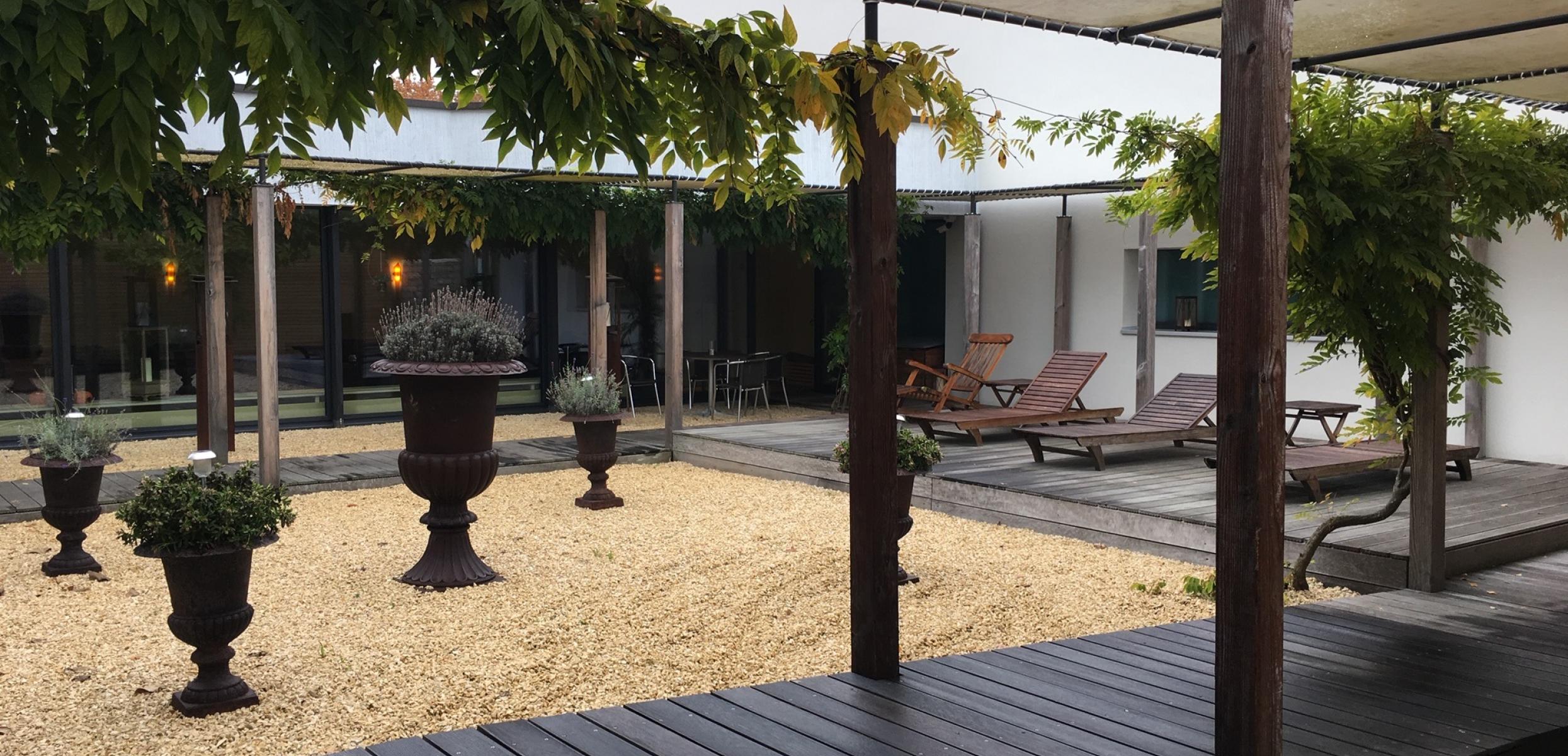 Sauna facilities to suit every need
The wide range of sauna facilities on offer at Solbad & Spa Schönbühl has something for everyone. As well as a herbal steam bath, the bio sauna and the Finnish sauna, you'll find the earthen fire sauna and panorama sauna in the outside area. Each sauna has its own climate and its own temperature, helping to create its own special effect.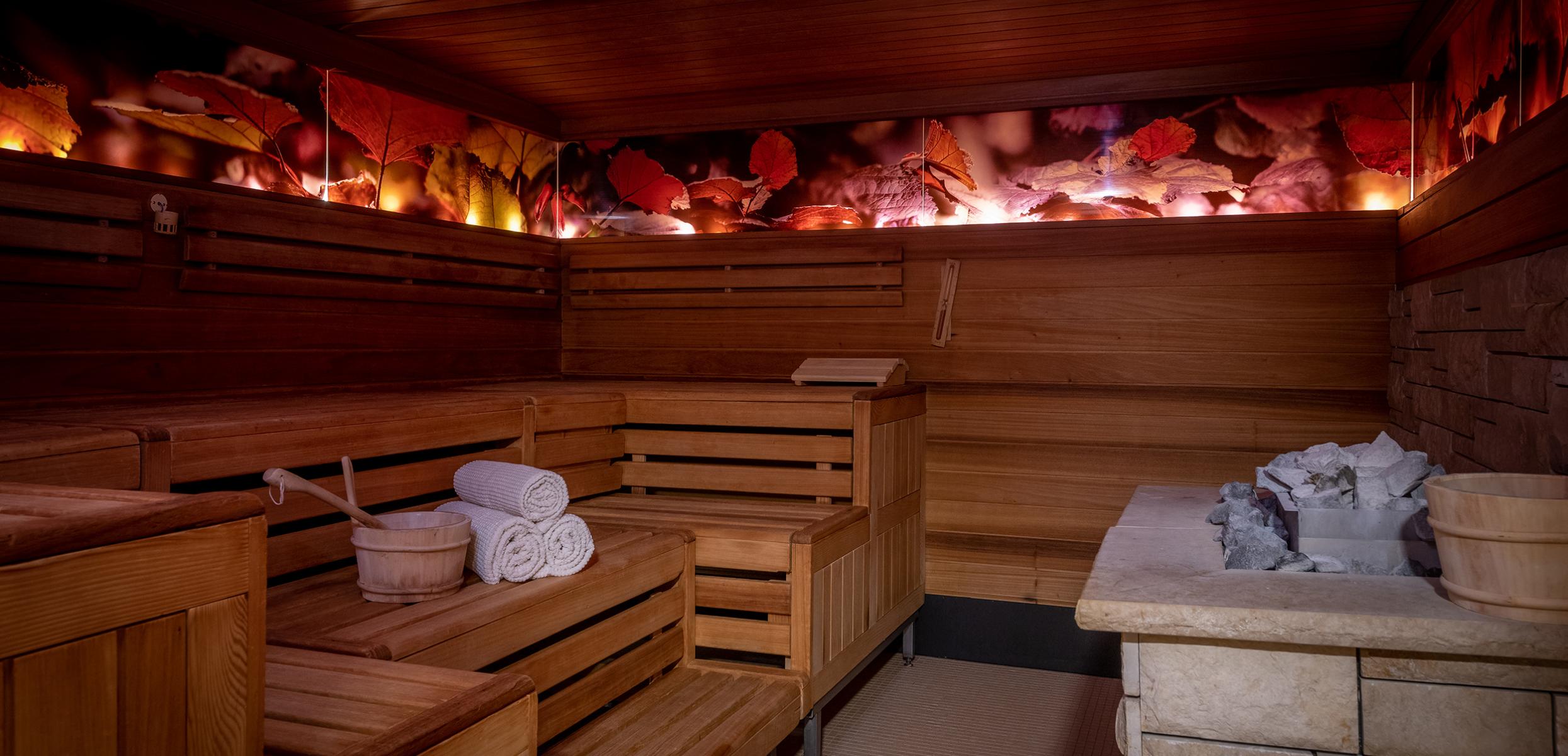 Discover our sauna facilities
Relax and do yourself some good. Highlights include the unique earthen fire sauna and panorama sauna outside.
Panorama sauna: 85°C
Earthen fire sauna: 85°C to 90°C
Finnish sauna: 80°C to 85°C
Bio sauna: 60°C
Herbal steam bath: 45°C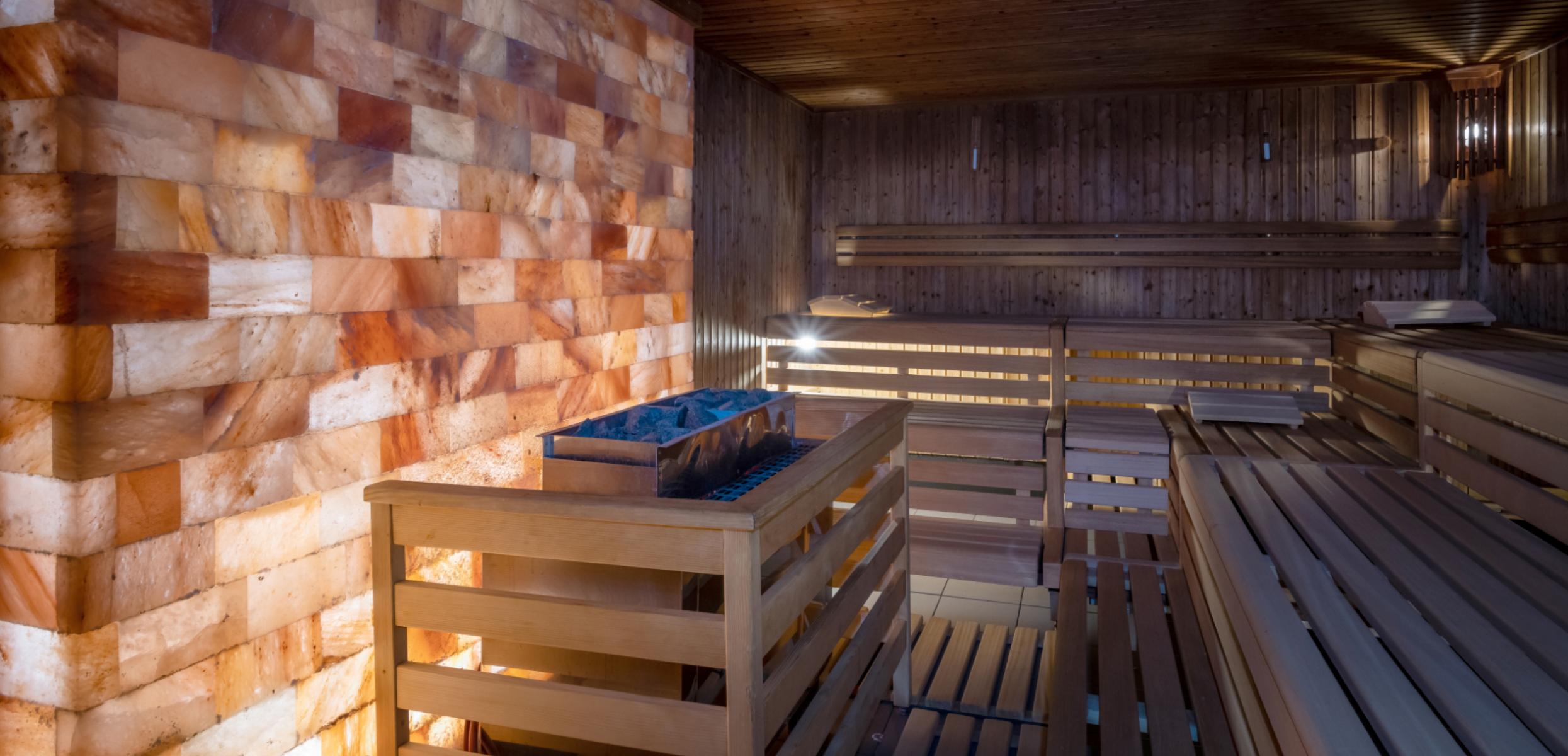 Infusions with selected essences
Our sauna masters perform an hourly infusion in the traditional Finnish sauna using aromatic essences selected to suit the season and time of day.
The earthen fire sauna
A tunnel takes you to the earthen fire sauna – where you can relax inside the earth itself by the impressive fireplace. We also offer infusions and scrubs in the earthen fire sauna on some days. Cool and invigorate your body with shower experiences, plunge pools and foot pools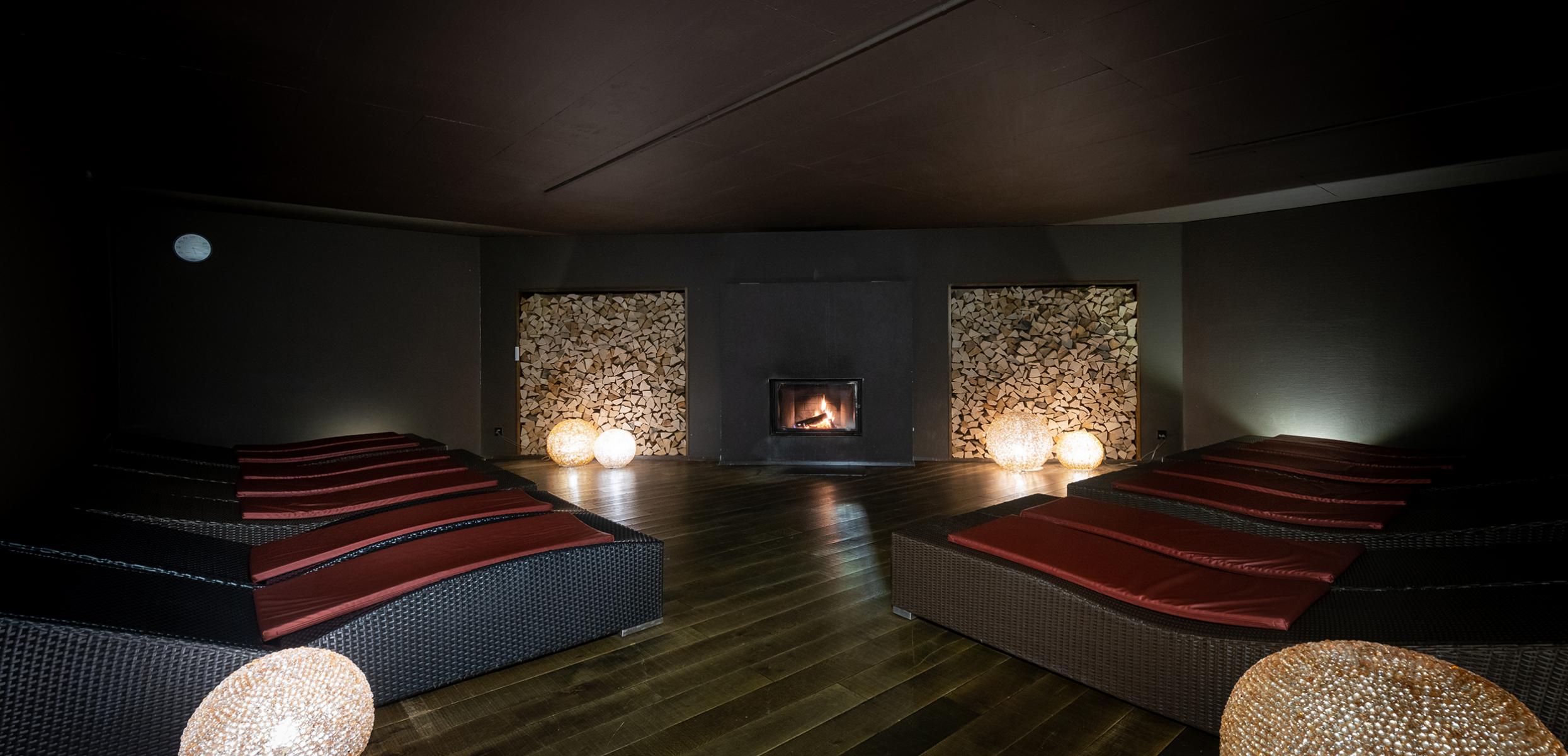 Sauna lounge and sauna garden
After visiting the sauna, you can relax on comfy armchairs and sofas in the sauna lounge. A cosy fire crackling in the lounge helps you forget the stresses of your day-to-day. The lovingly landscaped sauna garden is the perfect place for a stroll in all weathers thanks to its covered boardwalk. It's an ideal spot to soak up the sun in the summer.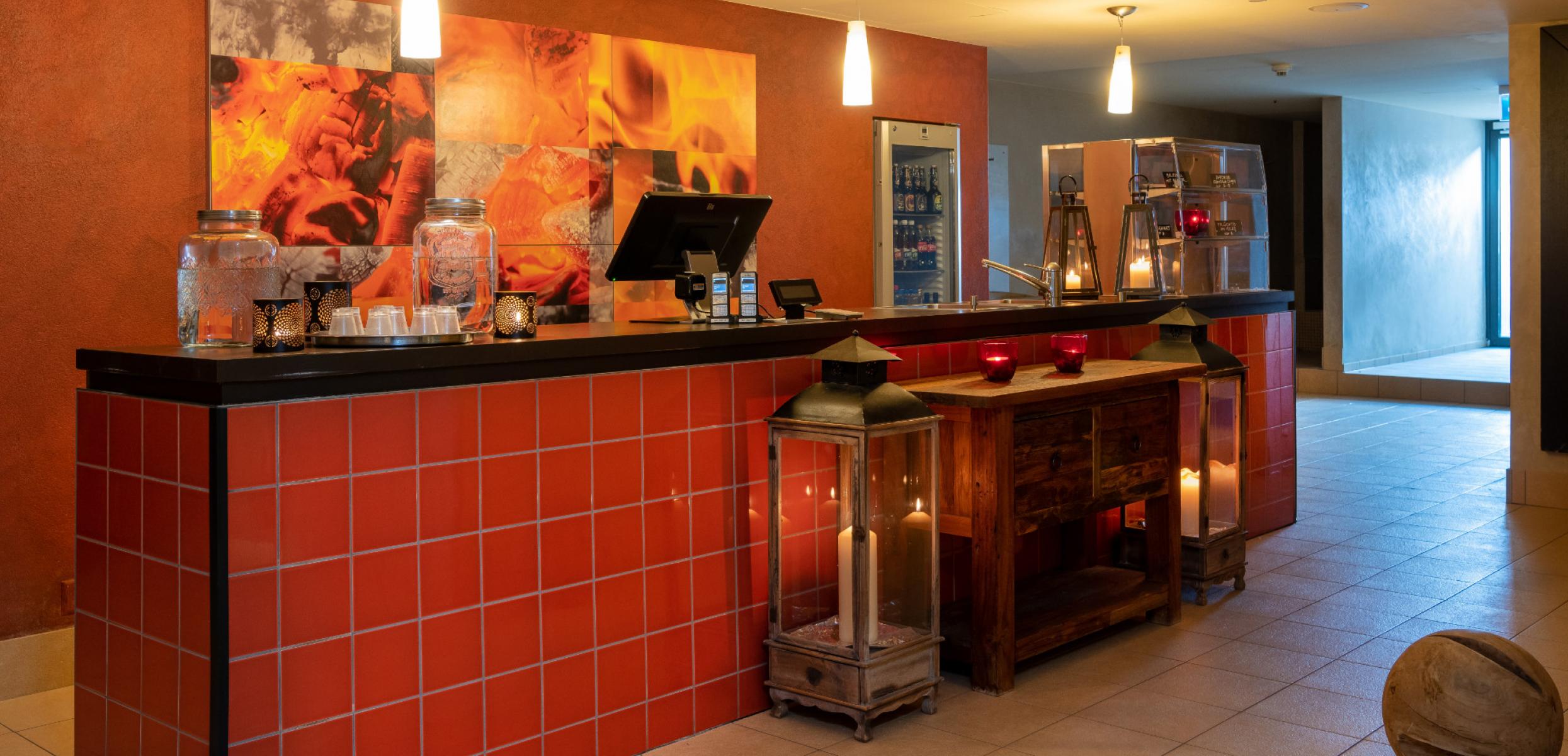 Sauna bistro
Guests meet at the bar at the heart of the sauna facilities. Here, the sauna masters prepare the infusions and guests meet for a chat or enjoy food and drink freshly prepared each day.
Day spa offers
Buy a voucher now
Day spa – leave behind the stresses of everyday life and treat yourself to a moment of rest and relaxation.