Mineralbad & Spa Samedan closed
Allegra,
As usual, the annual overhaul of the mineral baths will be carried out during the low-season.
We look forward to welcoming you back from 11 June 2021.
Your Mineralbad Team
Mystic spa ritual in Samedan
At the Mineralbad & Spa Samedan, enjoy a spa experience in stunning architectural surroundings: Switzerland's first vertical mineral spa can be found in the historic heart of the village. Glazed mosaic tiles and an extraordinary display of light gives the spa a mystical feel. Water from the spa's own source boosts wellbeing with its revitalising minerals.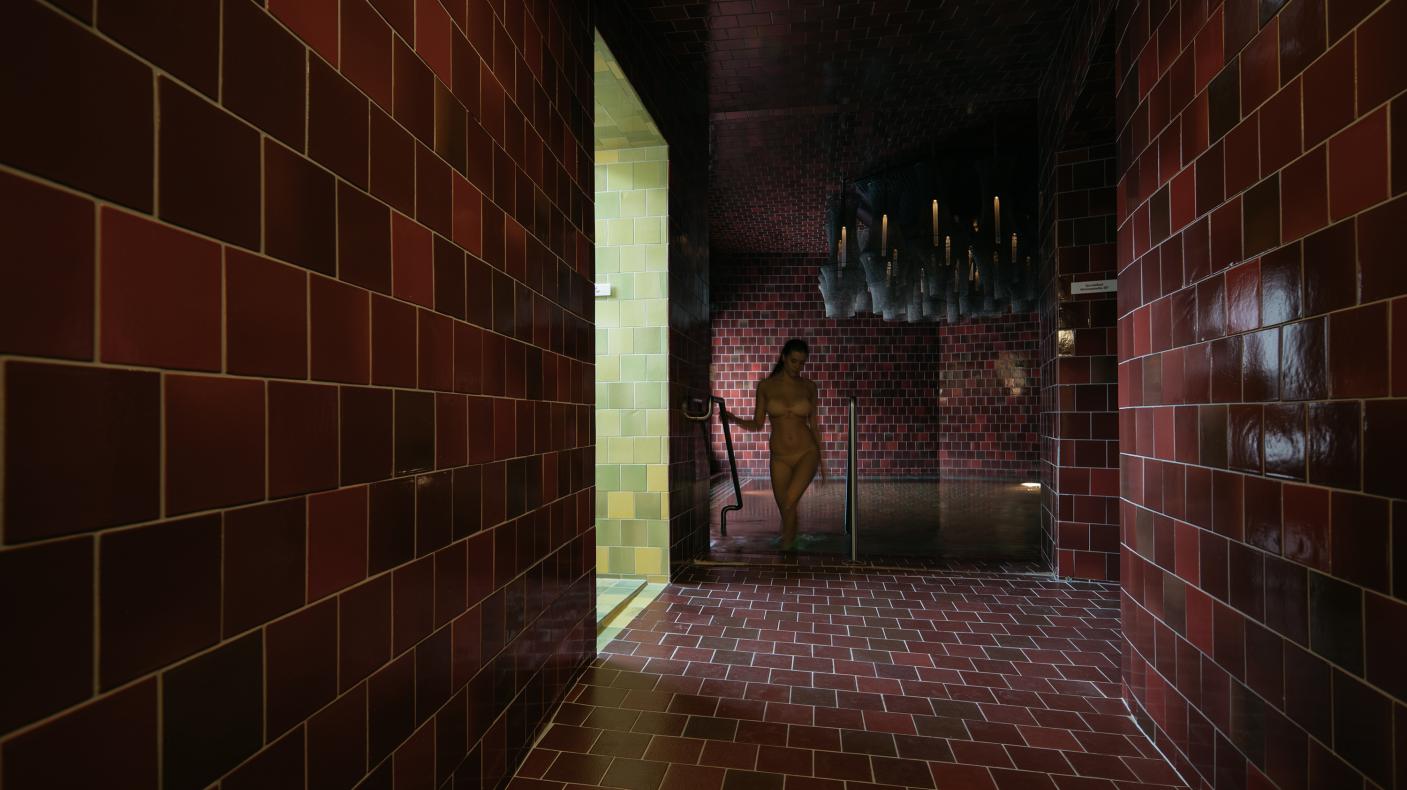 COVID-19 measures
We are delighted to welcome you back soon to the Mineralbad & Spa. Thank you for working with us to adhere to the current safety measures!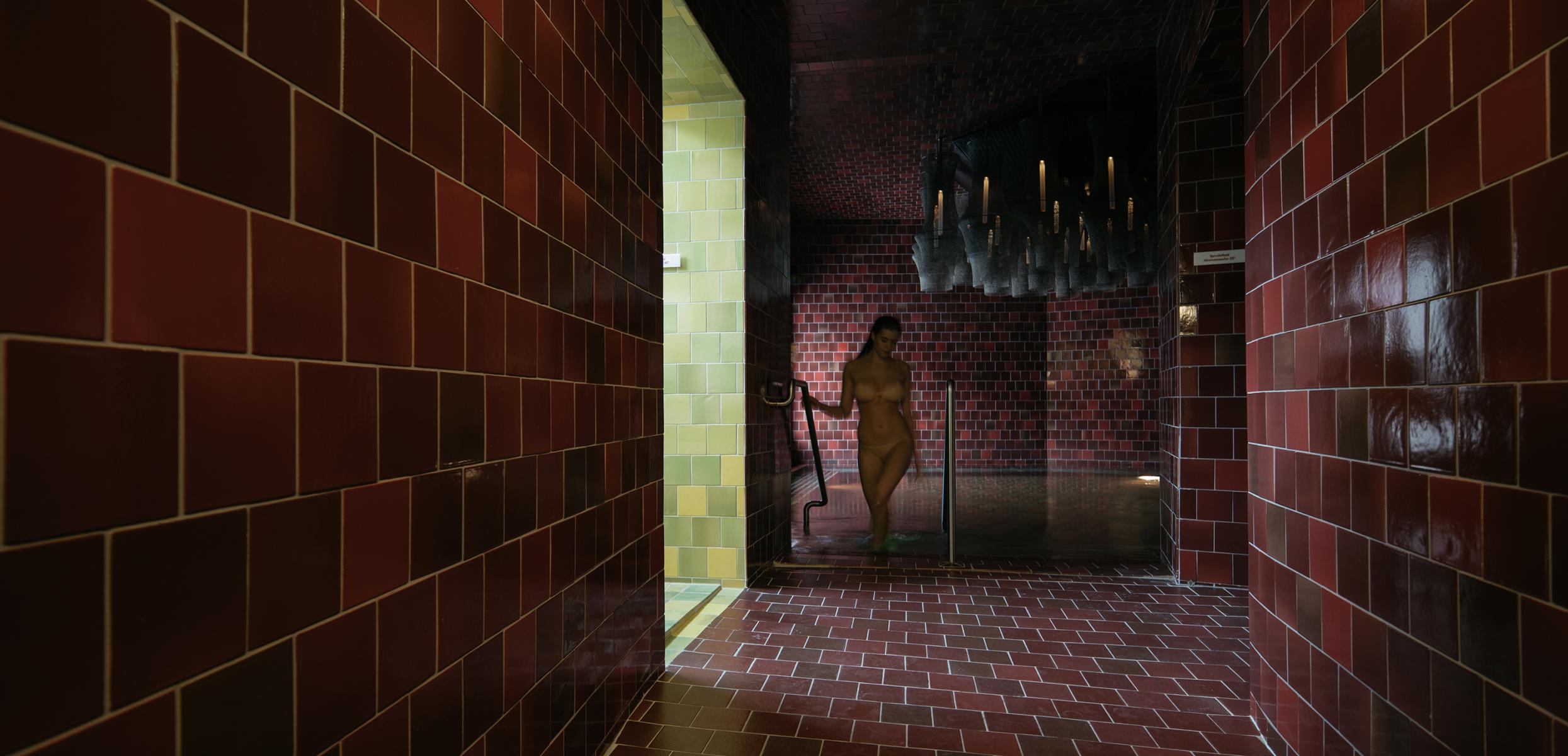 The mystic spa ritual
Wander through a world of baths and steam rooms that resembles a mountain labyrinth. Round off your visit with a view of the unique mountain surroundings from the rooftop pool. Enjoy two hours of pure relaxation – far from the stresses and strains of the day-to-day.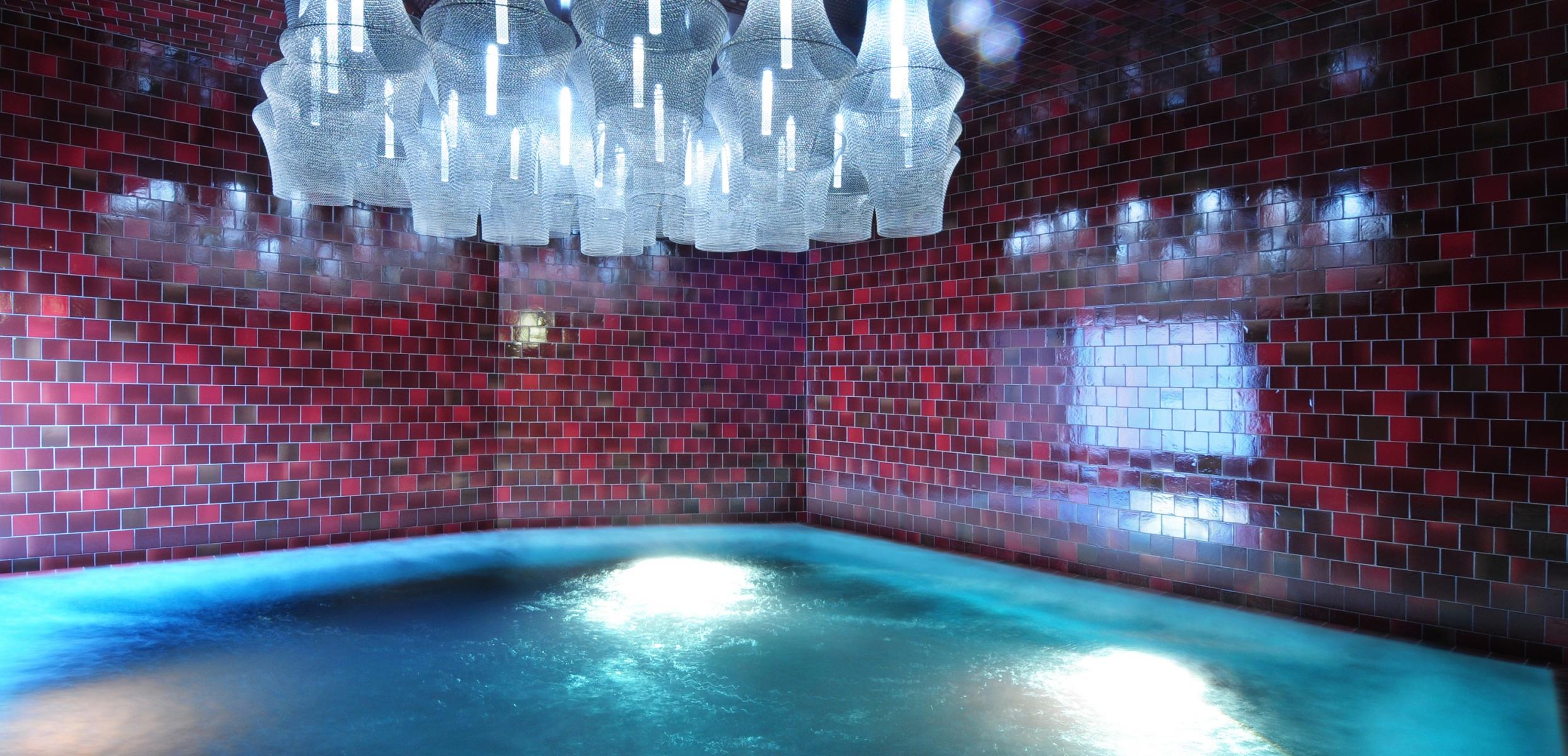 Healing spa water from our own source
At the Mineralbad & Spa Samedan, you bathe in mineral water from our own springs. The water is supplied by the source straight beneath the spa, 35 metres below ground. The water is highly sulphurous and its composition is believed to have regenerating qualities. The revitalising minerals create wellbeing and stimulate the body's powers of regeneration and recovery.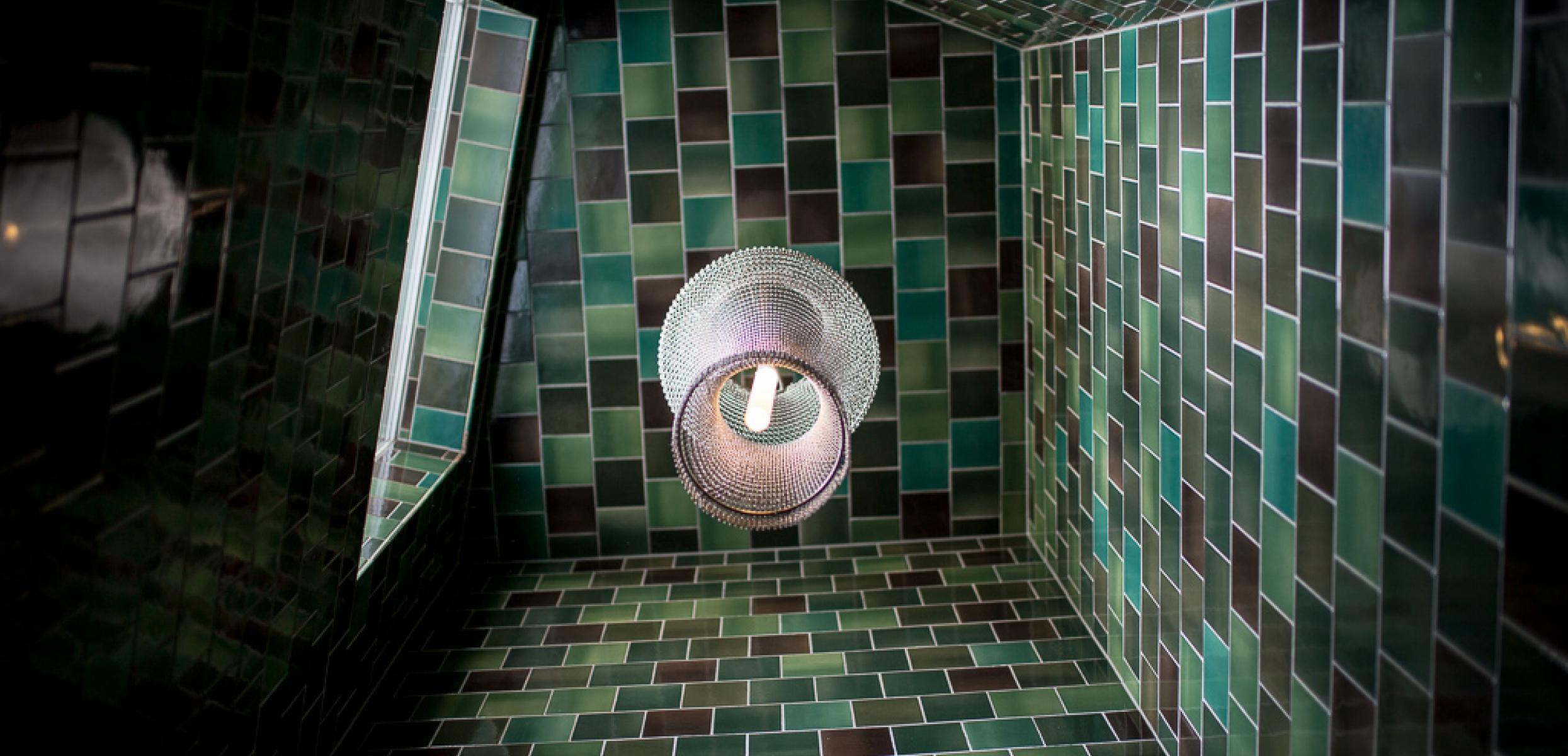 Unique architecture
The Mineralbad & Spa Samedan is situated in the historic heart of Samedan village, adjoining the landmark church on the main square. It is Switzerland's first vertical mineral spa, and as well as the unique vertical design, it is the architecture by Miller & Maranta that truly stands out: every spa room is clad in glazed mosaic tiles, from the pools to the walls and ceilings.