About the Hammam & Spa Oktogon
A dreamy spa experience straight from the 1,001 Nights
The Middle Eastern cleansing ritual is the focus of the Hammam & Spa Oktogon Bern. The centuries-old bathing ceremony refreshes both body and soul, and you can enjoy a safe haven in which to relax for a few hours. The spa rooms are spread over four storeys; the warm relaxation bath beneath the 13-metre-high dome forms the heart of the hammam. In addition to the cleansing ritual, we also offer massages and treatments as the perfect way to round off your visit. At the end of the ritual, you can relax in the cosy relaxation rooms or our small bistro, and enjoy a drink or a bite to eat.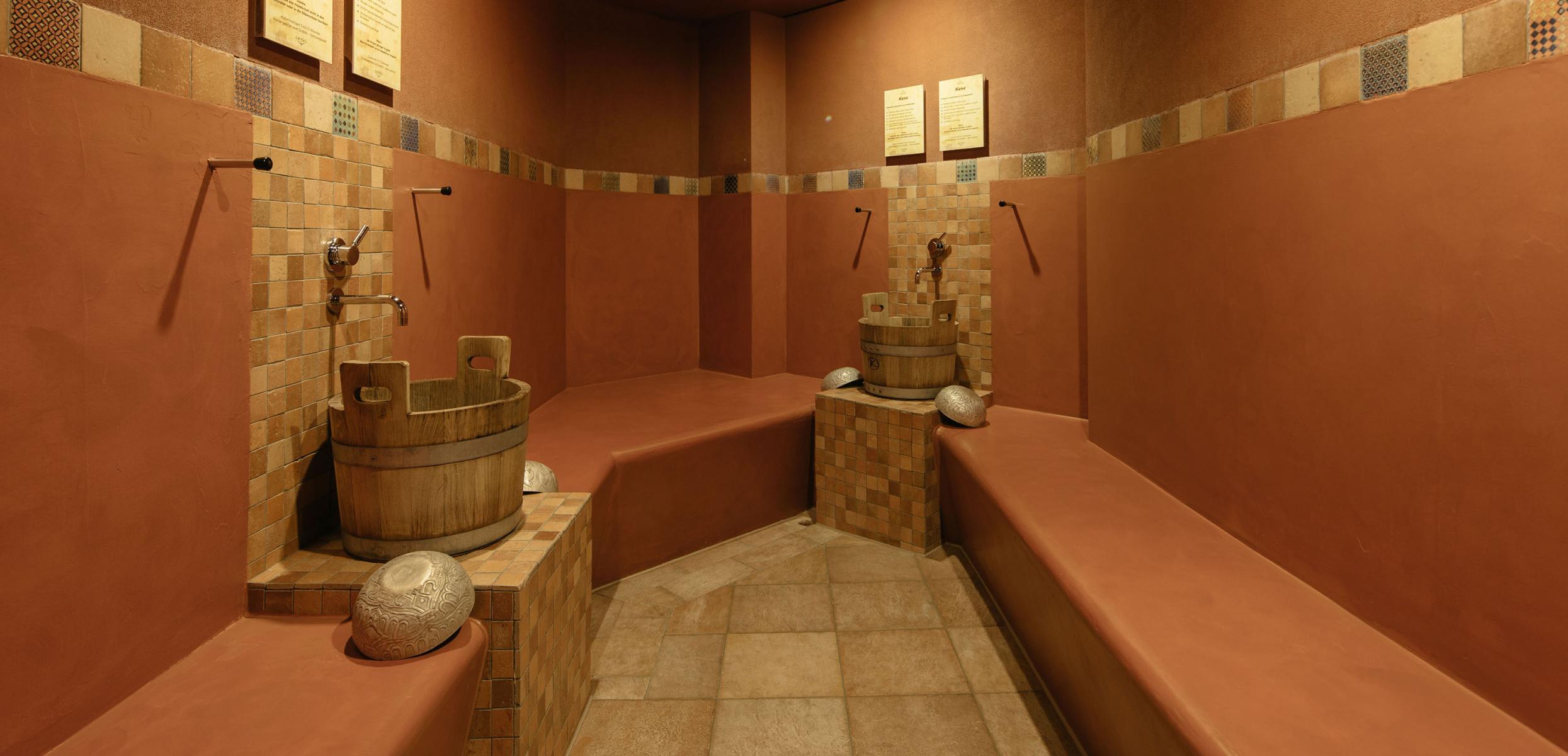 Middle Eastern cleansing ritual
People have been cleansing their mind, body and soul in hammams for centuries. This traditional Middle Eastern ritual is based on warmth and soothing relaxation. The visit lasts around two hours and spans several rooms.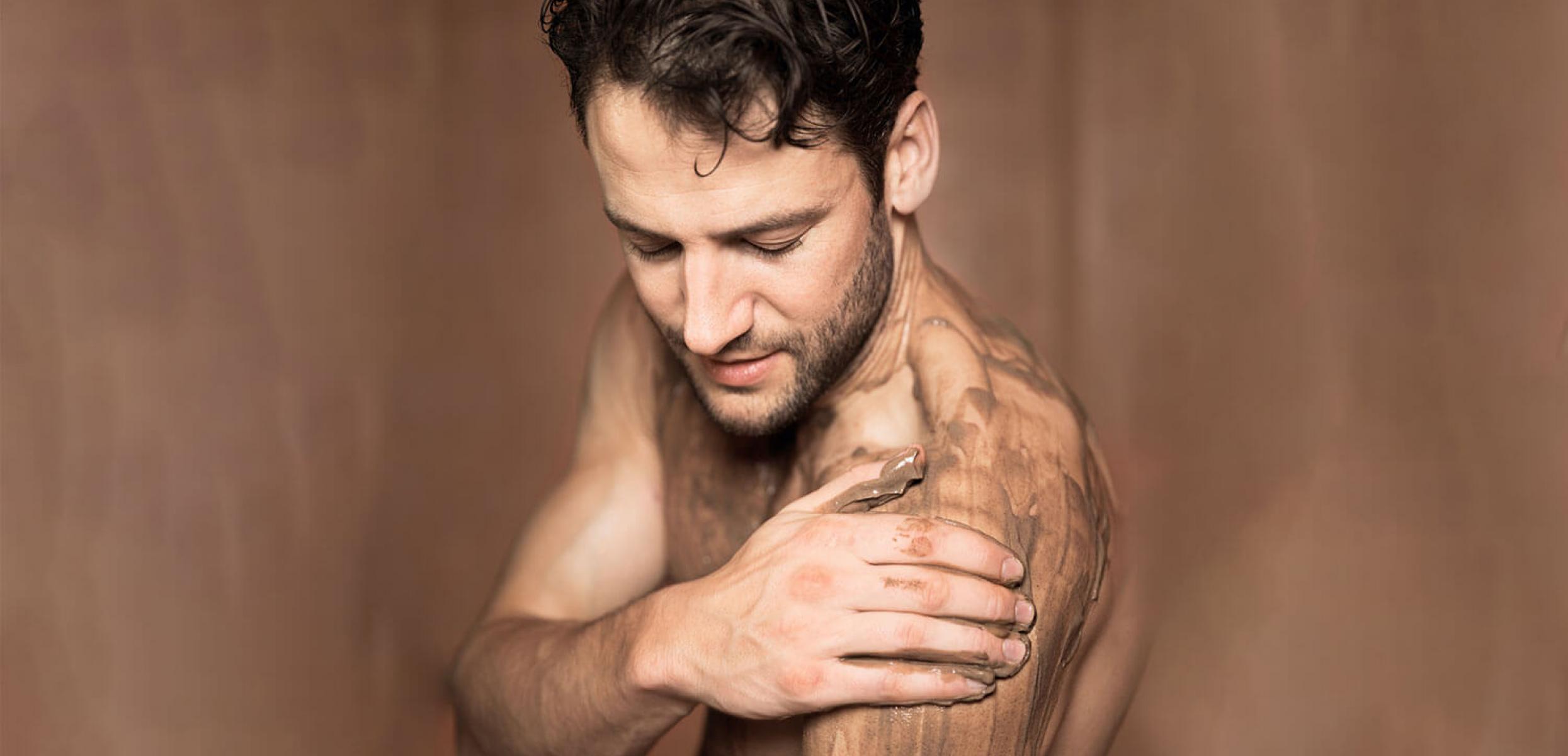 Rhassoul wrap
Rhassoul is a wrap for gentle, natural deep cleansing of the entire body. You apply the wrap in the steam bath and let the soothing ingredients take effect. Rhassoul helps cleanse your skin and make it supple – for a natural and soothing beauty treatment. Rhassoul reduces dryness and flaky skin, making the skin more supple and improving your complexion.
Massages and treatments
An invigorating massage or therapeutic treatment is the perfect way to round off your spa experience. That's why our spa team has come up with various day spa offers – made for maximum relaxation and well-being, with treatments designed to complement each other. 
Treat yourself to some time out from your day-to-day – you've earned it.
A unique spa experience in unique architectural surroundings
In the Bern hammam, Bernese architectural history meets Middle Eastern influences. The Bern hammam is built on the foundations of the first gas boiler, which was created in the 19th century. The original designers opted for an eight-sided layout – hence the name 'Oktogon' (octagon).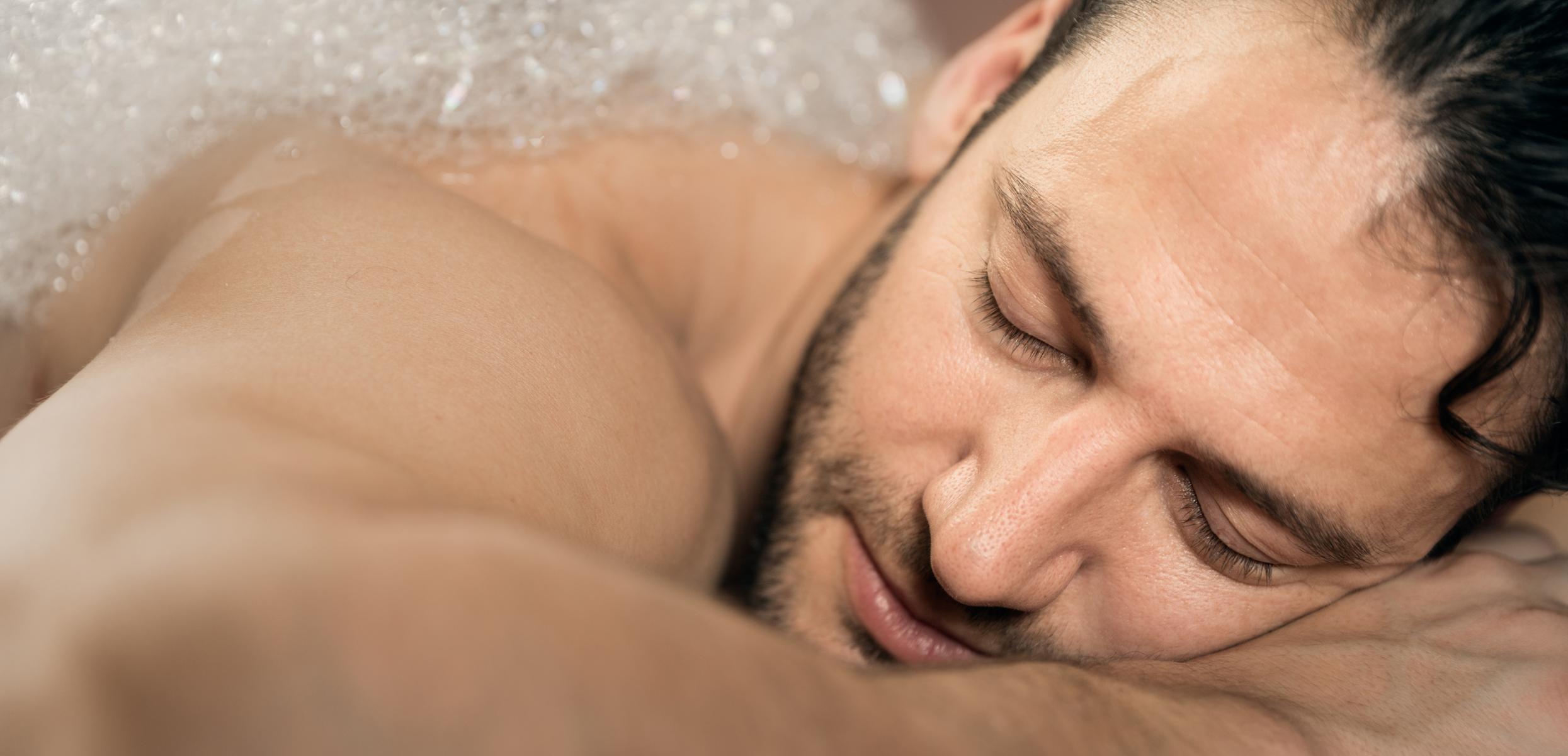 Traditional hammam foam massage
Enveloped in foam, you enjoy a soothing full body scrub. The aroma of the mild, natural soap has a relaxing effect and boosts your mood. The soap is made from oil derived from ho leaves of the camphor, an evergreen tree native to China.
Hammam bistro
Round off your visit to the hammam with delicious Middle Eastern cuisine, freshly prepared each day. Hot tea and water are available free of charge.
Day spa offers
Day spa – leave behind the stresses of everyday life and treat yourself to a moment of rest and relaxation.