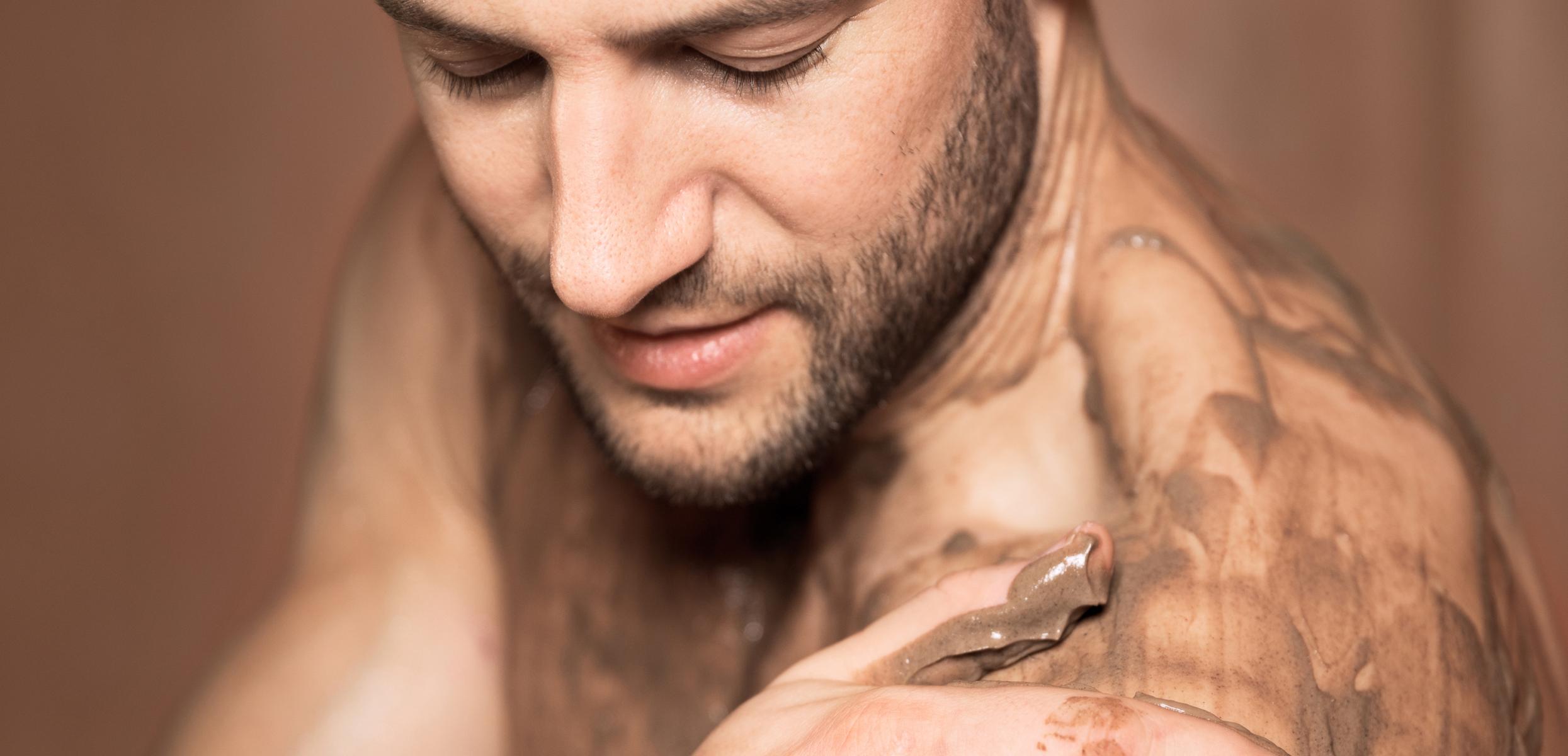 The Rhassoul wrap
For beautiful skin
Rhassoul is a wrap for gentle, natural deep cleansing of the entire body. You apply the wrap in the steam bath and let the soothing ingredients take effect. Rhassoul helps cleanse your skin and make it supple – for a natural and soothing beauty treatment. Rhassoul reduces dryness and flaky skin, making the skin more supple and improving your complexion.
Clay from the Atlas Mountains
Rhassoul, or ghassoul, is a ground mineral clay that is mixed with water for cleansing. The Rhassoul clay used in the Hammam & Spa Oktogon Bern comes from Morocco and is reddish-grey with a very fine texture. It has been mined in Morocco's Atlas Mountains since the 8th century.
Bring the Middle East home with you
You can buy some of the quality products we use in treatments in the small hammam shop at the Hammam & Spa Oktogon Bern. Bring a touch of the Middle East into your day-to-day with a treat for yourself or a great gift idea.
Day spa offers
Day spa – leave behind the stresses of everyday life and treat yourself to a moment of rest and relaxation.