About the Solbad & Spa Schönbühl
Natural saltwater bath, spa and sauna
At the Solbad & Spa Schönbühl, you can enjoy a natural saltwater bath, sauna facilities and a spa circuit. Get away from it all in our vast gardens, complete with wooden loungers, walkways and outdoor pools for that holiday feeling. We also offer a range of massages and treatments to ensure you enjoy a perfect visit. Our garden bars and bistros are on hand to nourish you with delicious food and drink.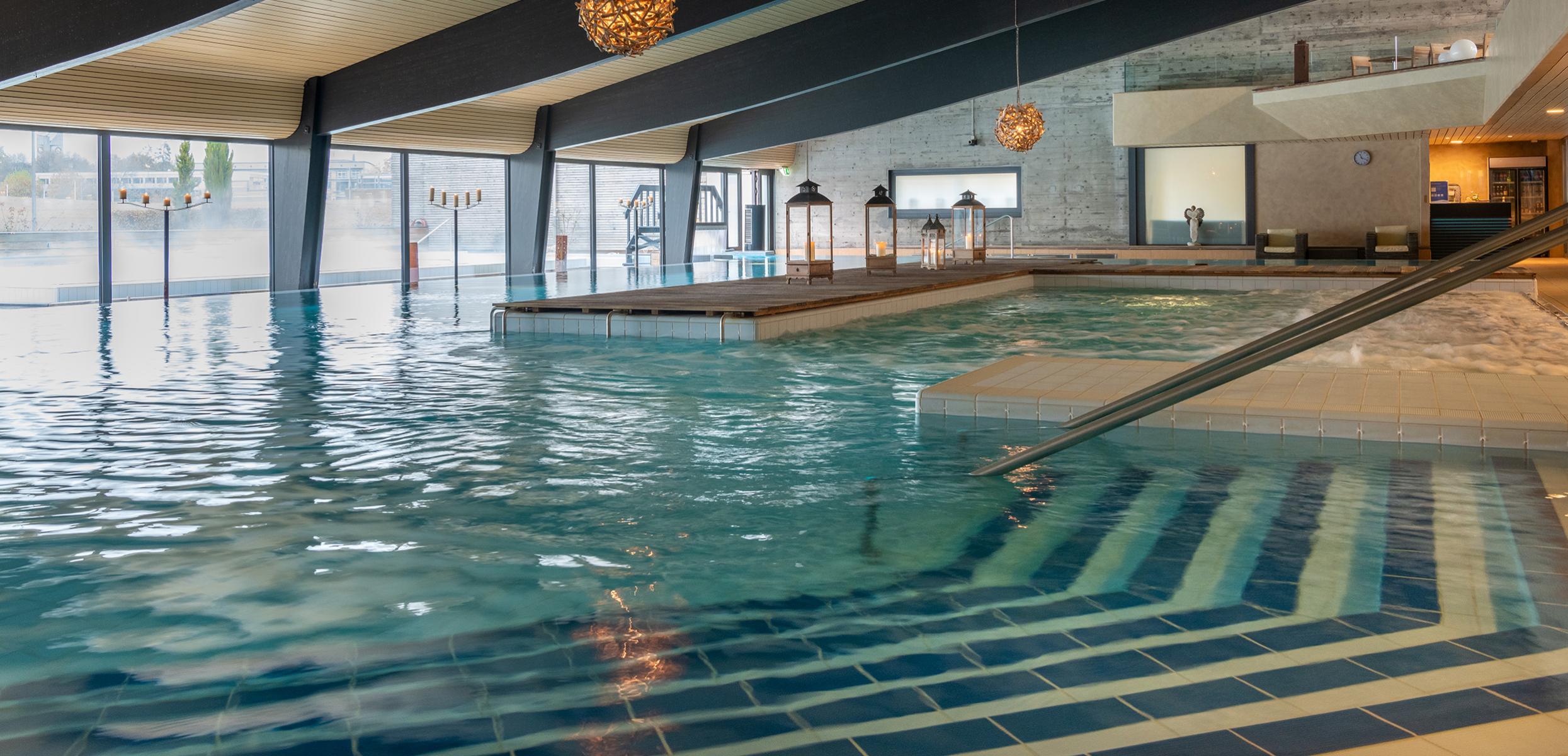 Natural saltwater spa
Relax in warm 35°C natural saltwater in the spa area with its vast indoor and outdoor pools. A visit to the non-nude steam bath aids relaxation. Relax afterwards in the Mediterranean atmosphere and unique surroundings of our lush parkland.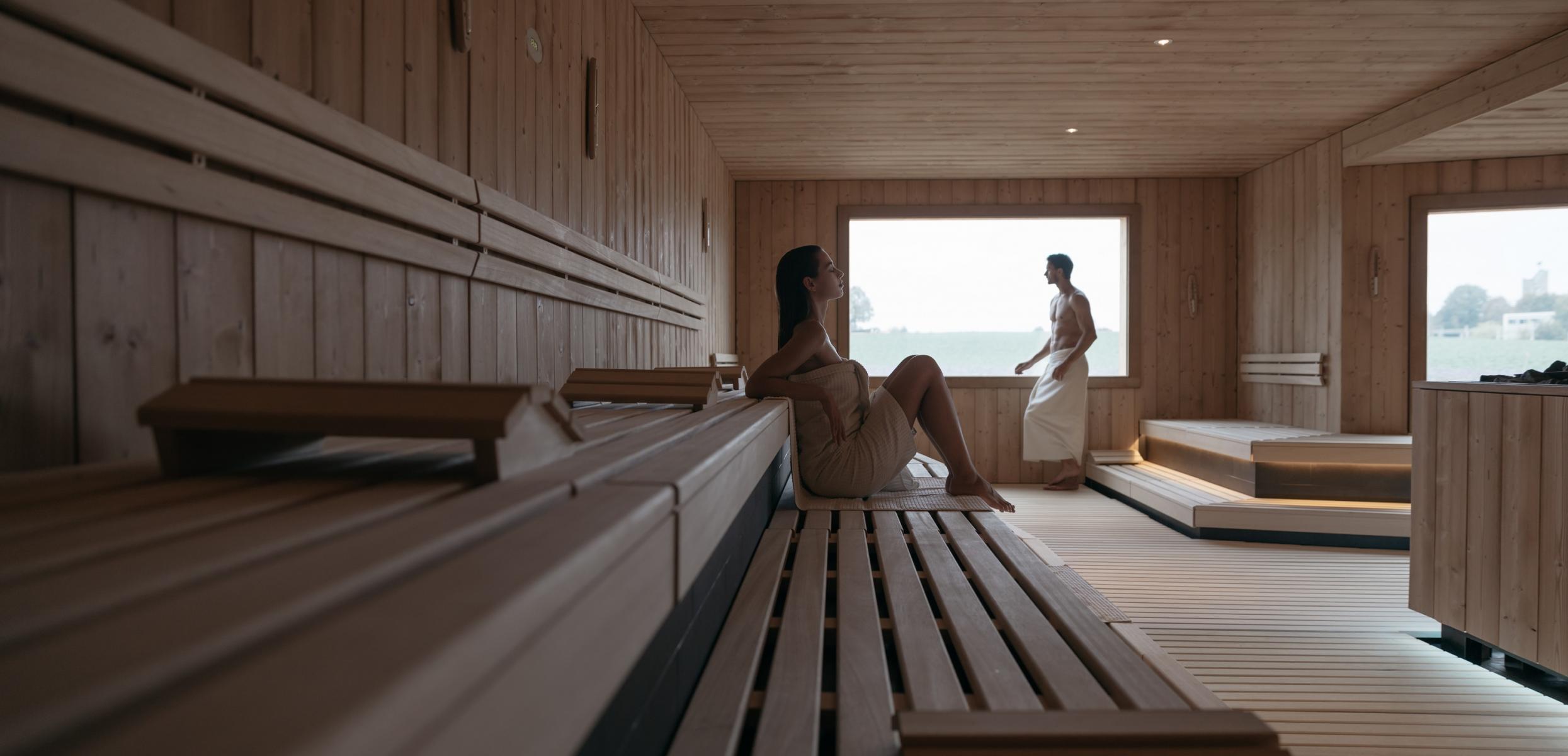 Sauna facilities to suit every need
The wide range of sauna facilities on offer at Solbad & Spa Schönbühl has something for everyone. As well as a herbal steam bath, the bio sauna and the Finnish sauna, you'll find the earthen fire sauna and panorama sauna in the outside area. Each sauna has its own climate and its own temperature, helping to create its own special effect.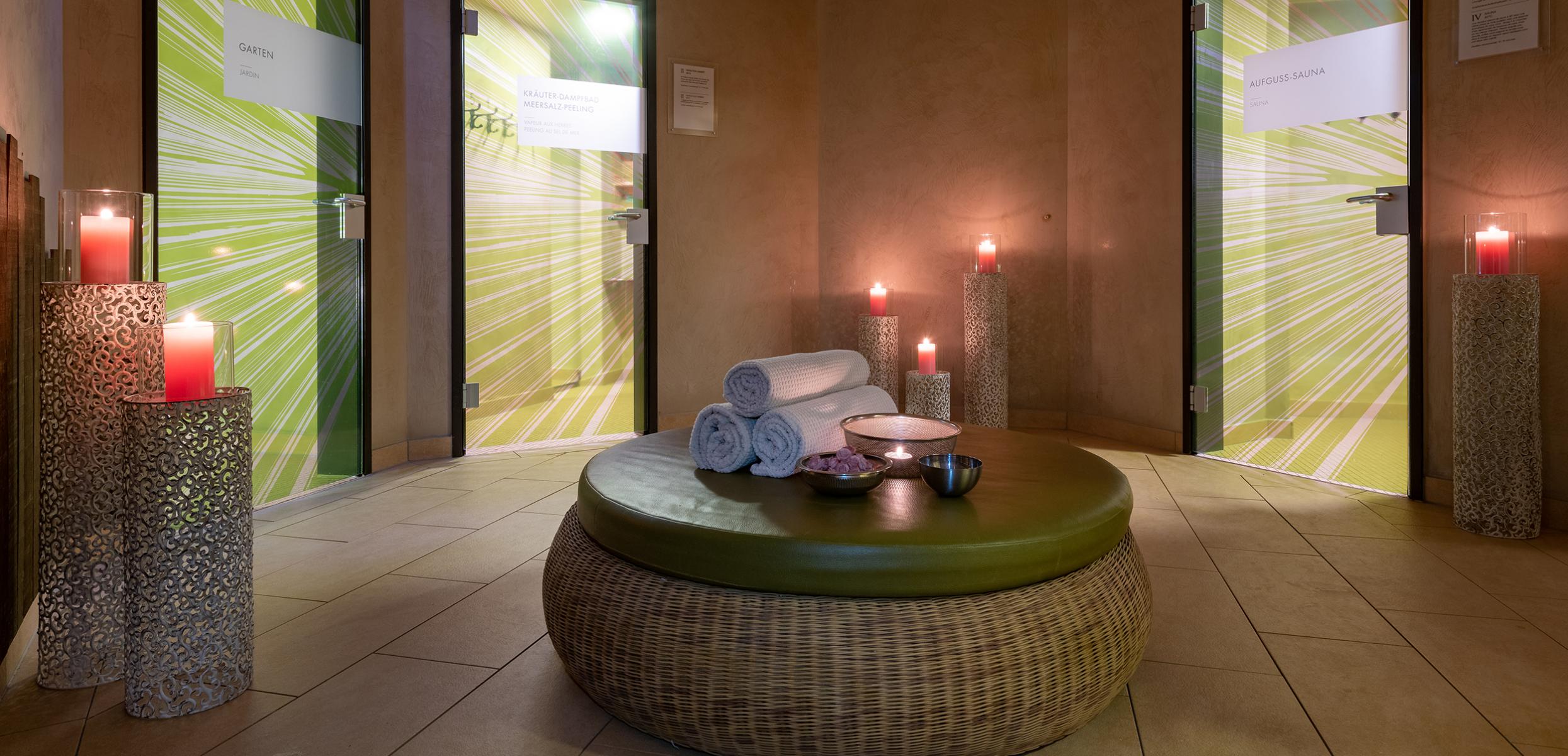 Spa circuit
As a cleansing ritual with saunas and steam rooms (textile-free), the spa circuit has a purifying and detoxifying effect. It activates the metabolism, boosts the immune system and tightens the skin. The spa experience offers peace and relaxation. Round off your visit with massages and scrubs available as extras.
Massages and treatments
An invigorating massage or therapeutic treatment is the perfect way to round off your spa experience. That's why our spa team has come up with various day spa offers – made for maximum relaxation and well-being, with treatments designed to complement each other. 
Treat yourself to some time out from your day-to-day – you've earned it.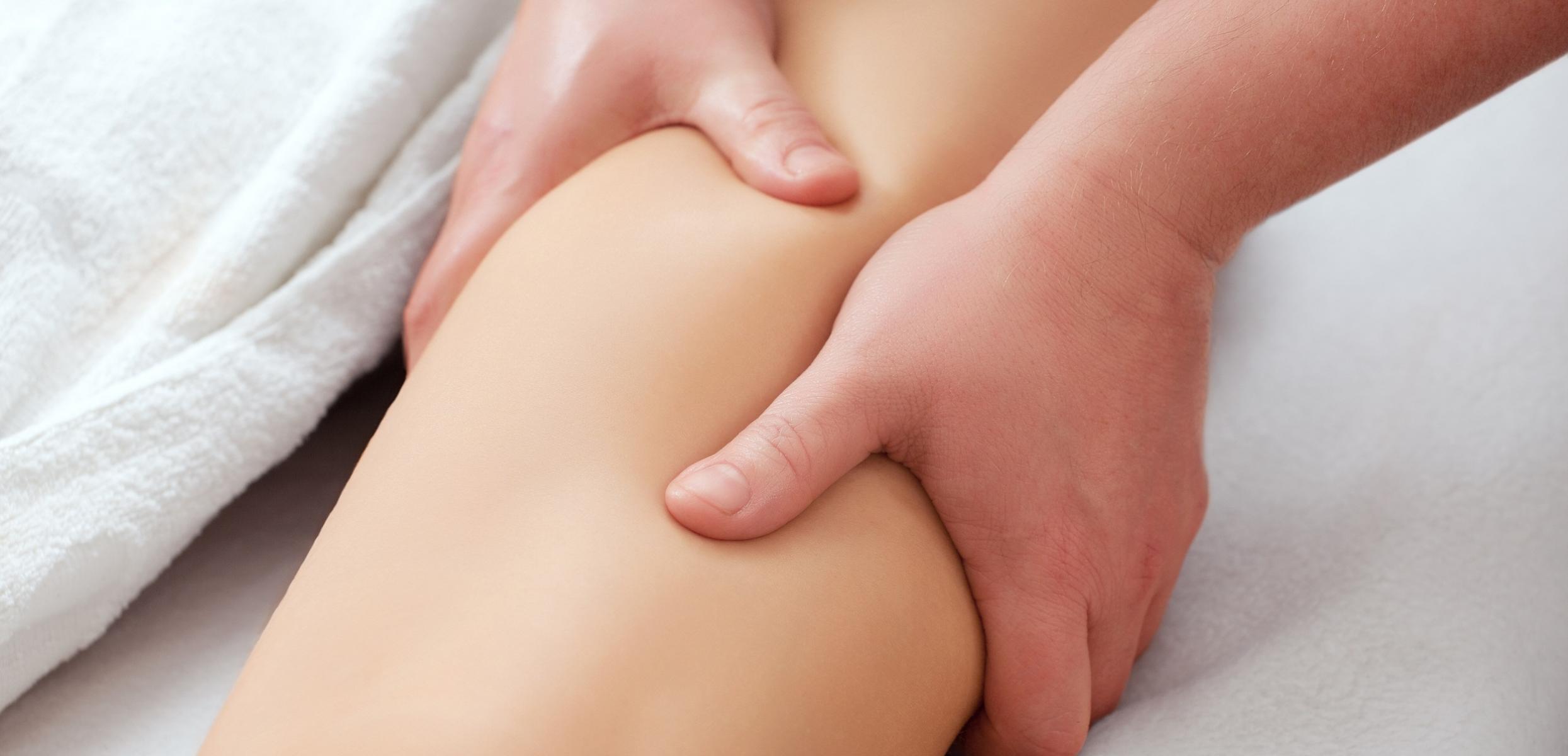 Physiotherapy
Physiotherapy helps you improve or recover mobility and other functions of the body. Water-based physiotherapy is also available at our spa. Supplying warmth, buoyancy and adjustable pressure, water offers the ideal conditions for a great physiotherapy session. Jacques and Helga Habers are qualified physiotherapists. Each holds a Master of Science degree in physiotherapy from Bern University of Applied Sciences. As well as offering their services at Solbad & Spa Schönbühl, they run their own successful physiotherapy practice in Urtenen-Schönbühl.
Bistro
In our bistro with its garden terrace, you can enjoy our delicious homemade specialities, including hot dishes, soups, fresh salads and desserts. The bistro is open to the public and serves hot food until 9:00 pm.
Day spa offers
Day spa – leave behind the stresses of everyday life and treat yourself to a moment of rest and relaxation.