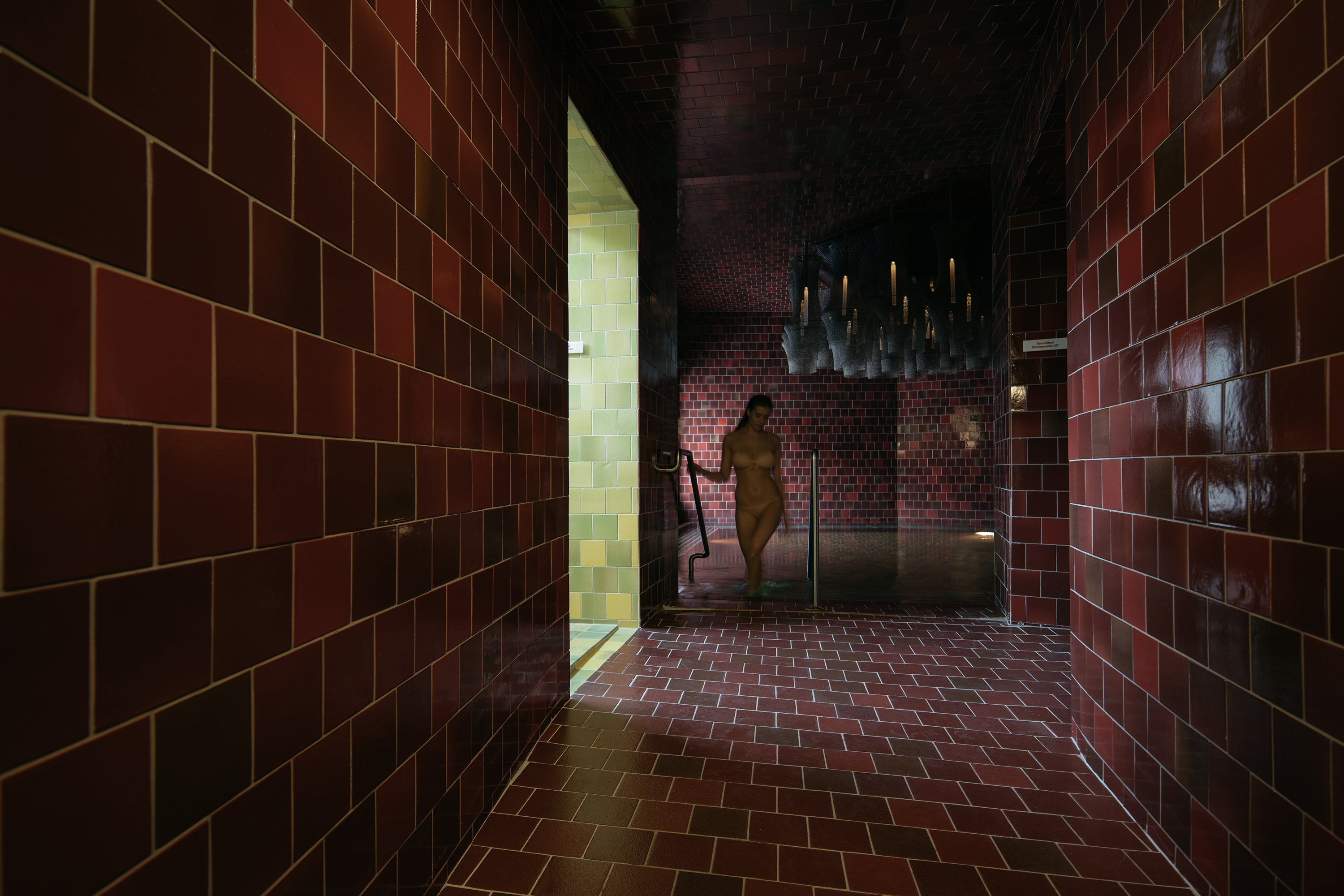 The mystic spa ritual
RITUEL DA PÜRIFICAZIUM
Stroll through chambers, stairwells and courtyards on Samedan's mystic spa ritual. To cap it all off, you can enjoy the stunning views of the extraordinary mountain landscape from the rooftop swimming pool. Enjoy pure relaxation for two hours – far from the stresses and strains of the everyday.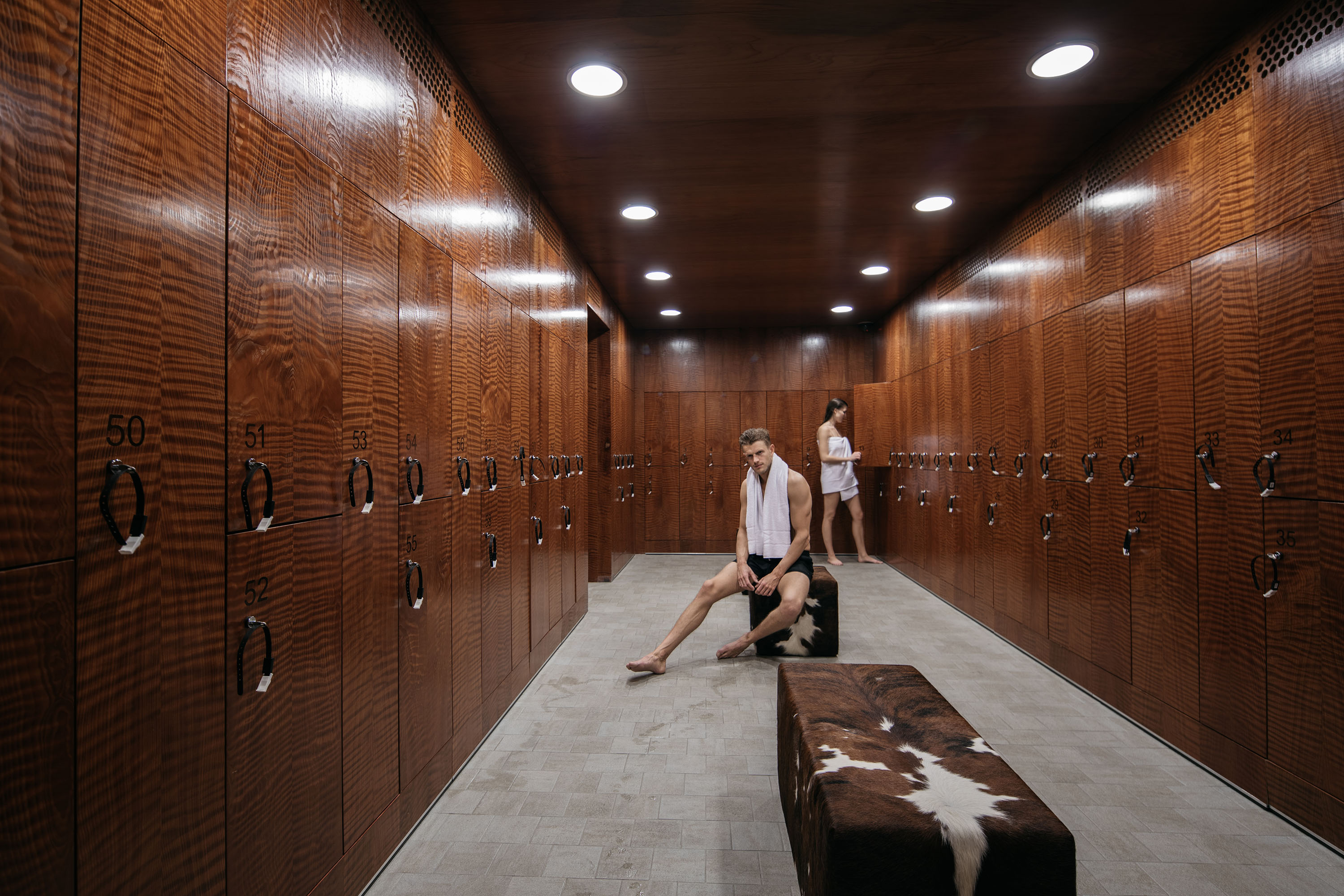 The visit begins
Get changed in the elegant redwood-clad dressing rooms. If you prefer, you can hire a private dressing room for an extra charge, with your own dressing table, hairdryer, sink, etc. The visit starts here.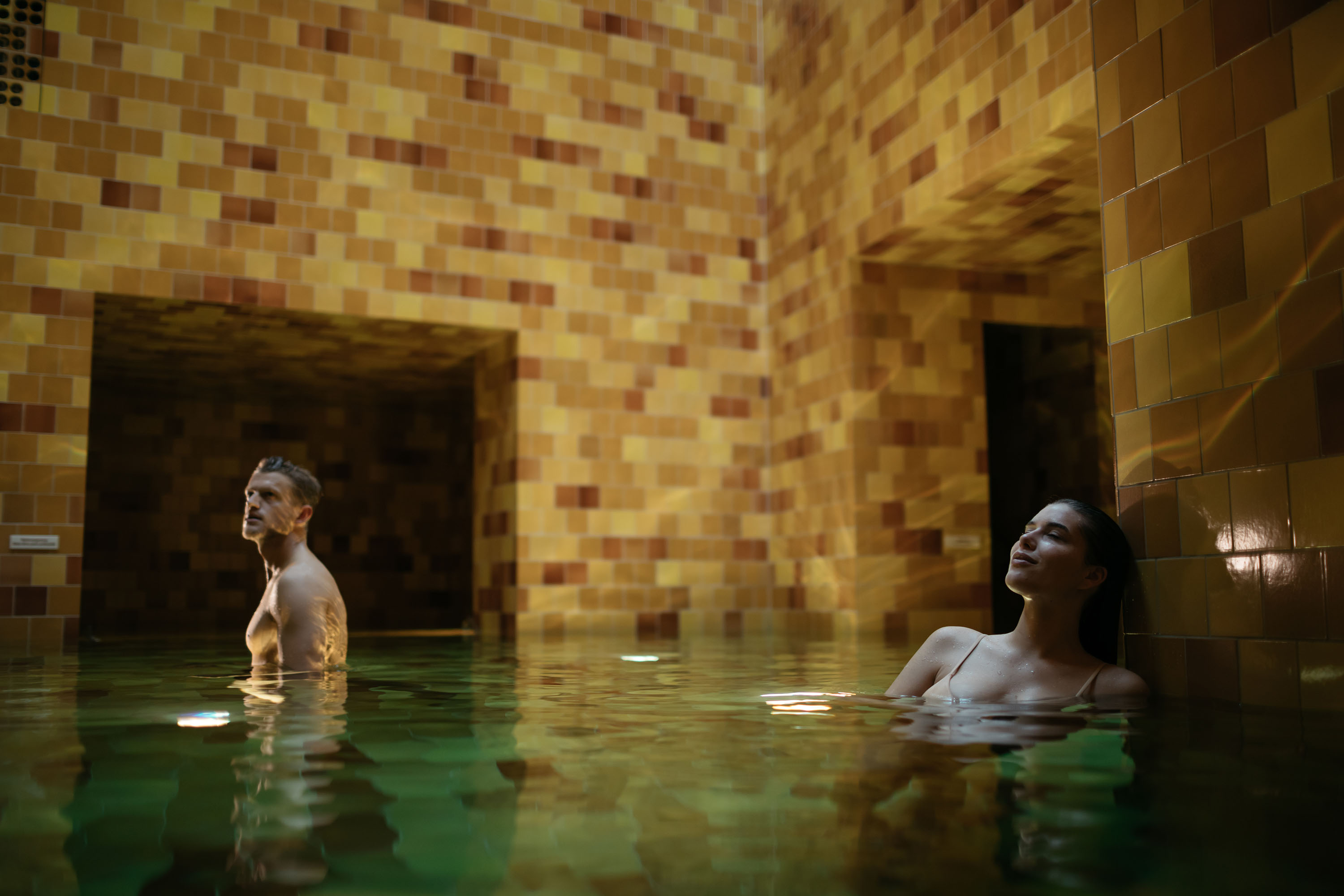 The mountain spa
BAGNA ALPIN
The mountain spa is a flooded spa room with a ceiling up to 8 m in height at certain points. Relax in 35-degree water. Labyrinthine rooms and alcoves offer refuge and a safe haven. You will also find a stone path for foot massage, a fog grotto with steam and a space for silent contemplation. Spend 20 to 30 minutes here.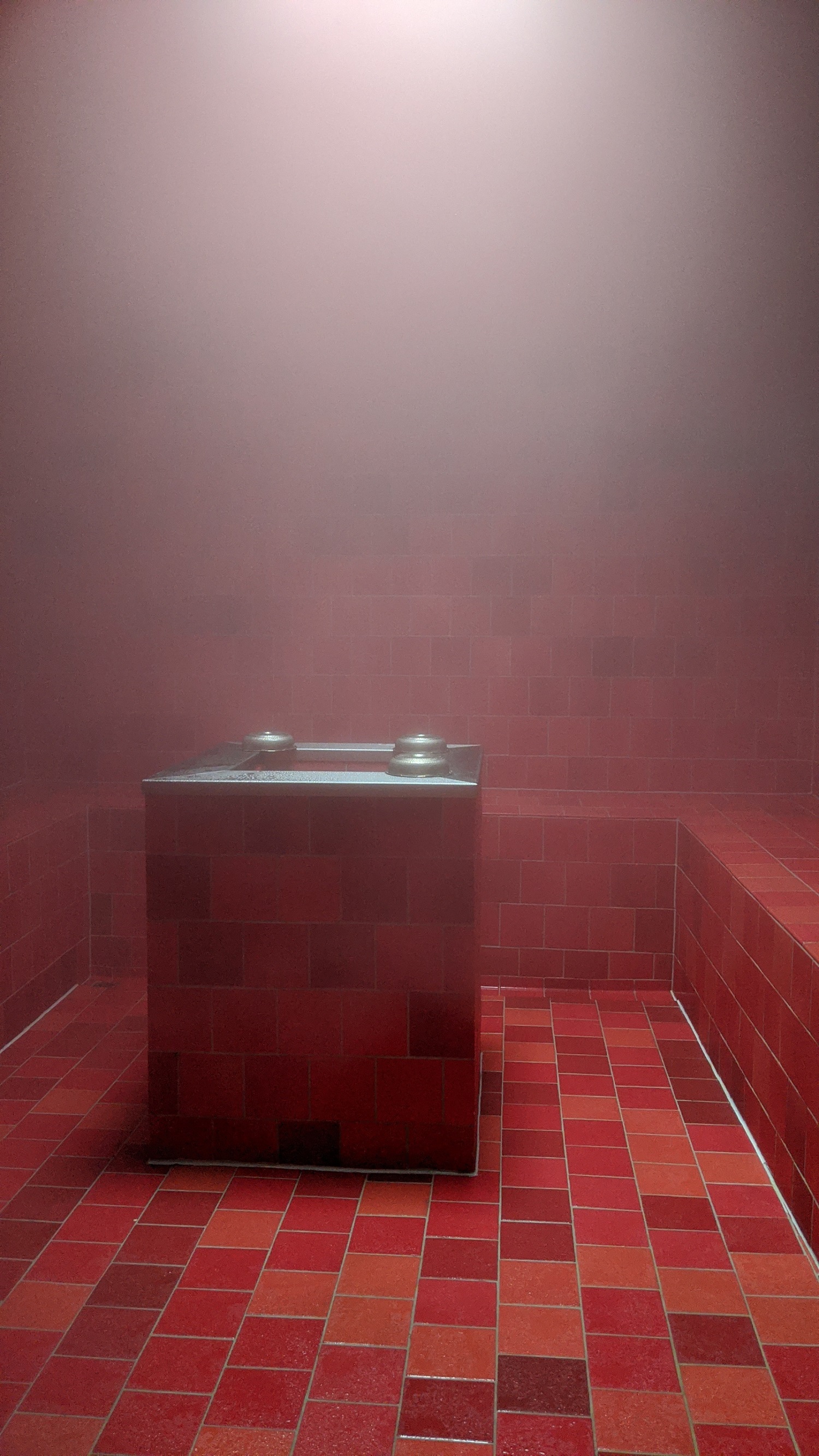 Herbal steam bath and exfoliating treatment
BAGN DA VAPUR CUN ERVAS
You start a small cleansing ritual in the herbal steam bath. The 40-degree heat opens your pores. After 15 minutes, it's time for a scrub: use the exfoliating mitts to rub your body vigorously with upward strokes and remove dead skin flakes. You will then rinse yourself thoroughly with water from the central spring.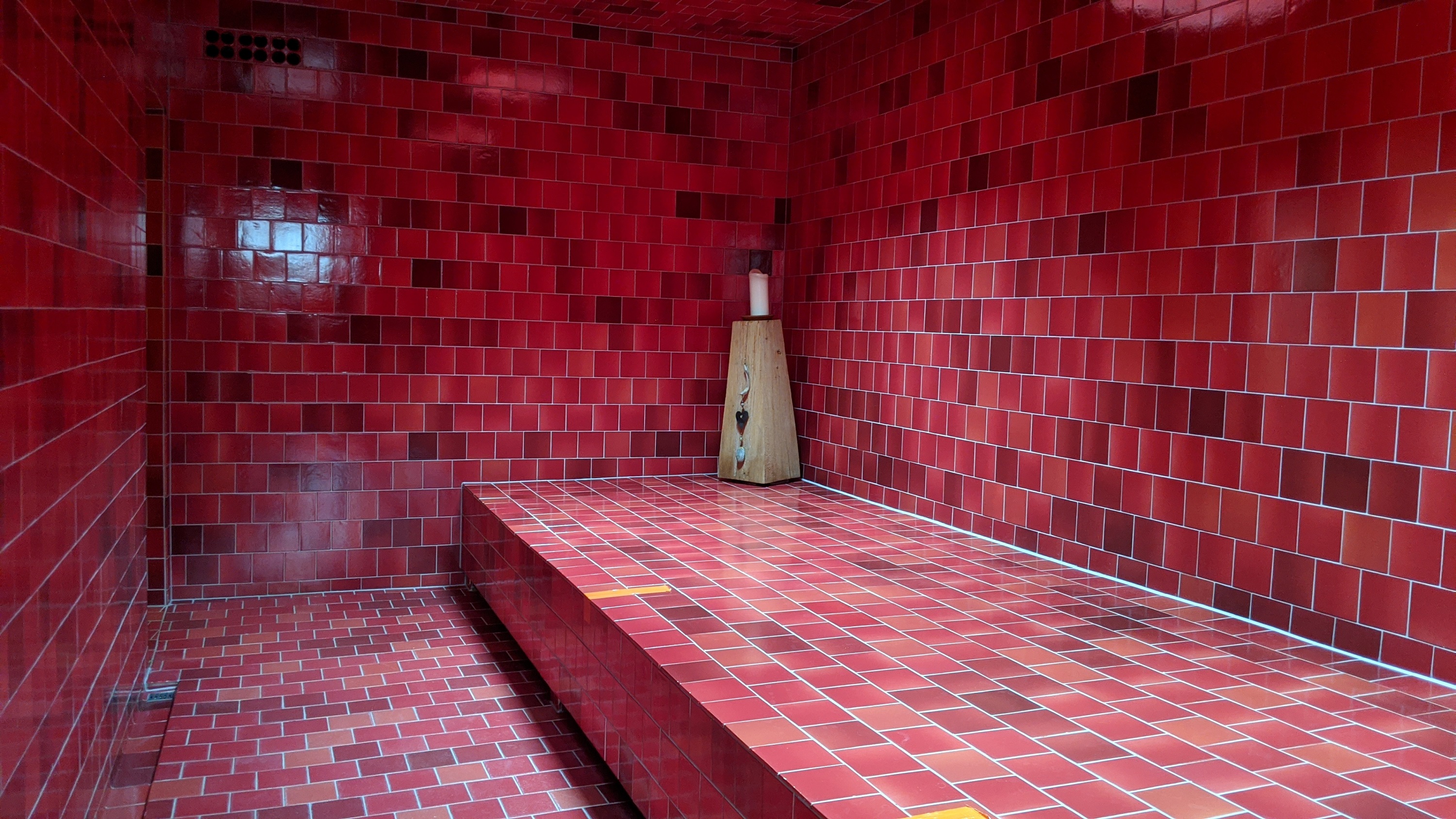 Hot steam bath and relaxation
BAGN DA VAPUR CHODA, REPOSER
At 45 degrees, the second steam bath purifies and detoxes your body further. The heat has a therapeutic effect. After five to eight minutes and a shower, you can enjoy the peace and tranquillity on the large warm stones for 15 to 20 minutes.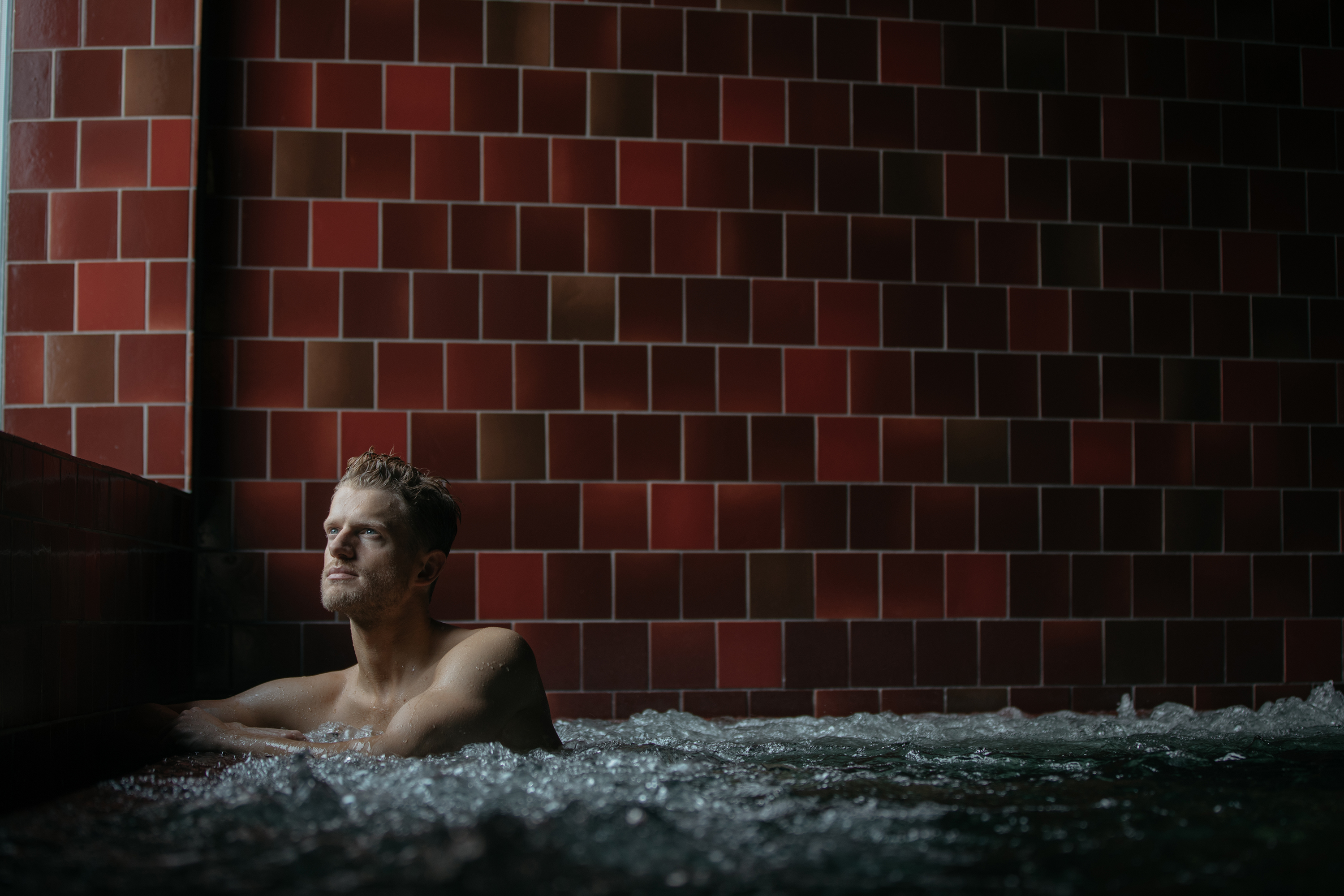 Bubble bath
Idromassascha
The bubble bath massages the whole body and loosens it up. The warmth of the water (35 degrees) also promotes circulation, stimulates the metabolism and supports a relaxed sleep.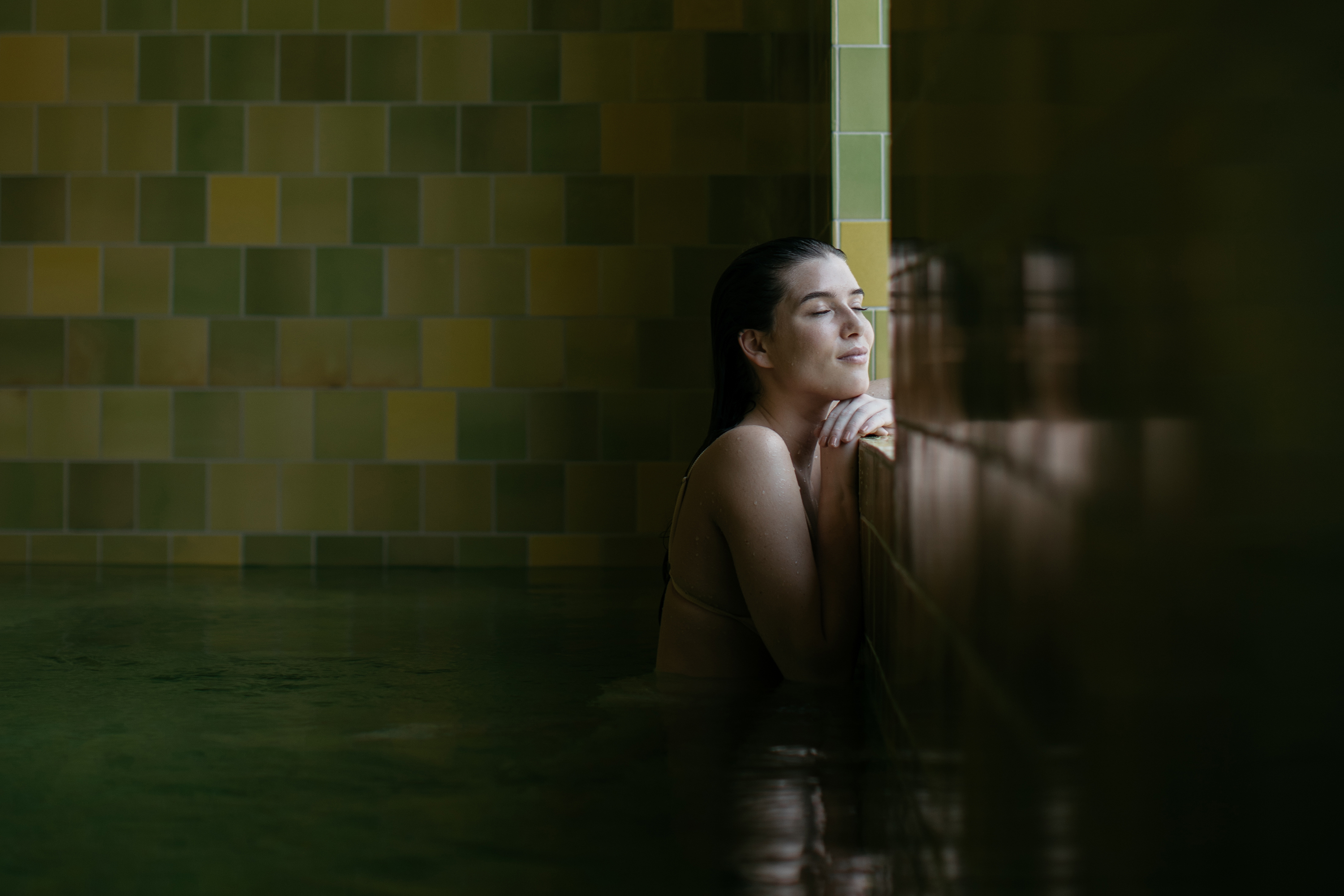 Hot bath
Bagn chod
The 40 degree hot bath stimulates the blood circulation and thus relaxes the body. The heat dilates the blood vessels and stimulates the transport of nutrients in the blood. The drive in the water promotes relaxation of the muscles and joints.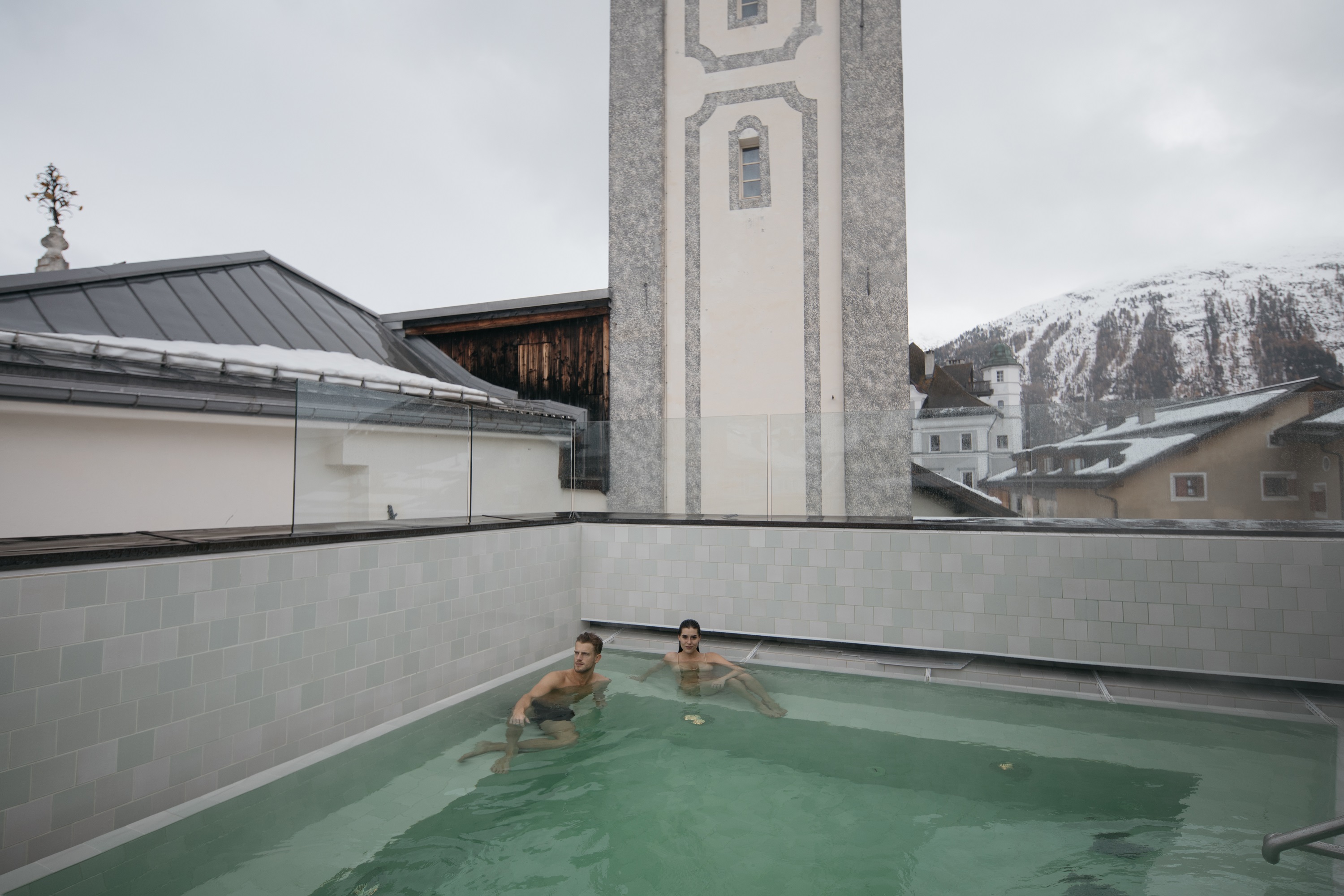 Glacier spa
BAGN DAL GLATSCHER
Bathe in warm water in the open air, enjoying the views of the imposing church tower and stunning mountain landscape: the rooftop swimming pool is the crowning glory of your spa ritual. Enjoy this extraordinary moment.
Relaxation
REPOSER
After the spa ritual, you can relax in the Swiss Pine lounge overlooking the rooftops of Samedan. Or enjoy the view of the Piz Padella mountain peak from the Larch box. Enjoy rest and relaxation with tea and fresh mineral water.
Day spa offers
Day spa – leave behind the stresses of everyday life and treat yourself to a moment of rest and relaxation.