Termali Salini & Spa Locarno
OUTDOOR AREA OPEN FROM 21 APRIL 2021!
Dear guests
From Wednesday, 21 April 2021, we are looking forward to welcoming and pampering you again after a long break.
We will reopen the outdoor area with our outdoor pools. The indoor area will remain closed until further notice.
We look forward to welcoming you soon.
What is open?
Outdoor area of the Brine Bath

Terrace with sunbeds and tables

Indoor relaxing area GF

Massages and treatments: Appointments on request Tel. 091 786 96 96

, info@termali-salini.ch
What is closed?
Sauna

Steam bath

SPA

Indoor area of the Brine Bath and Bistro

Private Spa Suites
Our protective measures
Thank you for joining us in complying with the currently applicable safety measures!
Mediterranean flair and panoramic views – on the lake
A natural saltwater spa with stunning views of the lake and Ticino's mountains: Ticino's biggest natural saltwater spa offers outstanding Mediterranean flair and spa facilities that promise peace, warmth and wellbeing. Pure relaxation.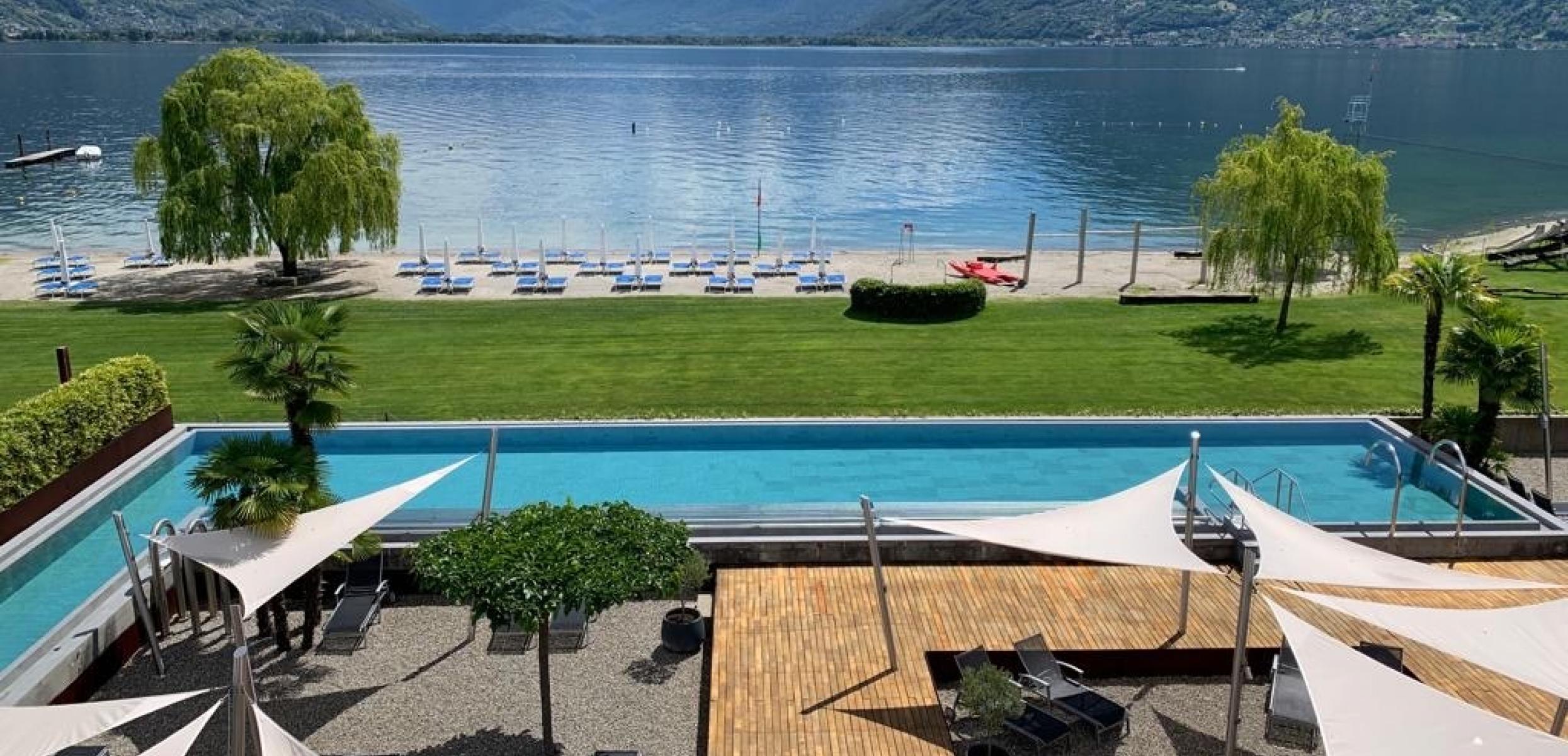 Natural saltwater spa
Immerse yourself in the natural saltwater spa and enjoy the Mediterranean vibes, stunning lake views and mountain panorama.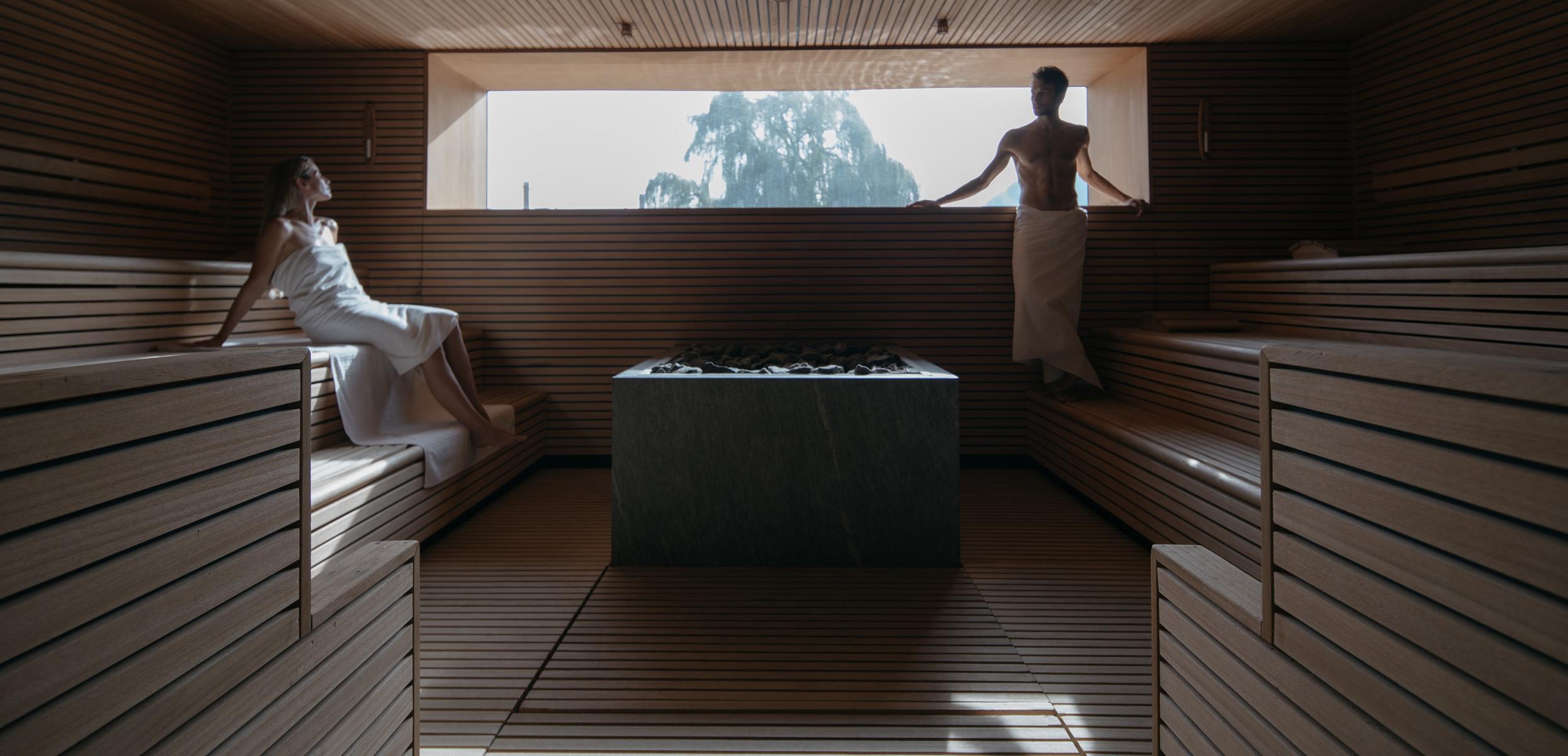 Sauna facilities
The extensive sauna facilities (textile-free) on the basement level include a candle sauna and herbal steam bath and a lake view sauna with stunning views.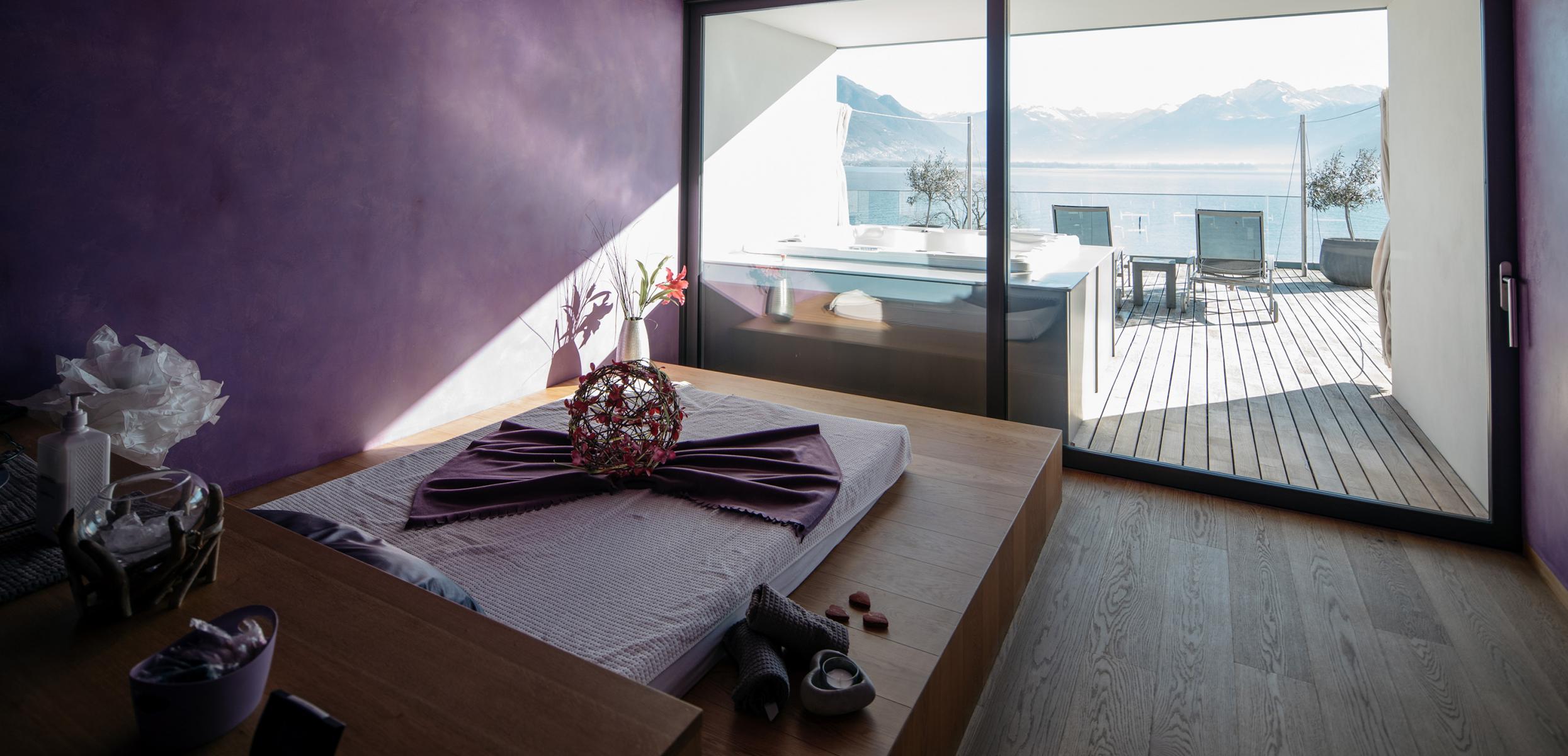 Private spa suites
One special highlight is our private spa suites: the private spas are on the top floor and offer plenty of privacy. Whether you're having a treatment or simply relaxing, you can enjoy the peaceful atmosphere and private terrace with lake view.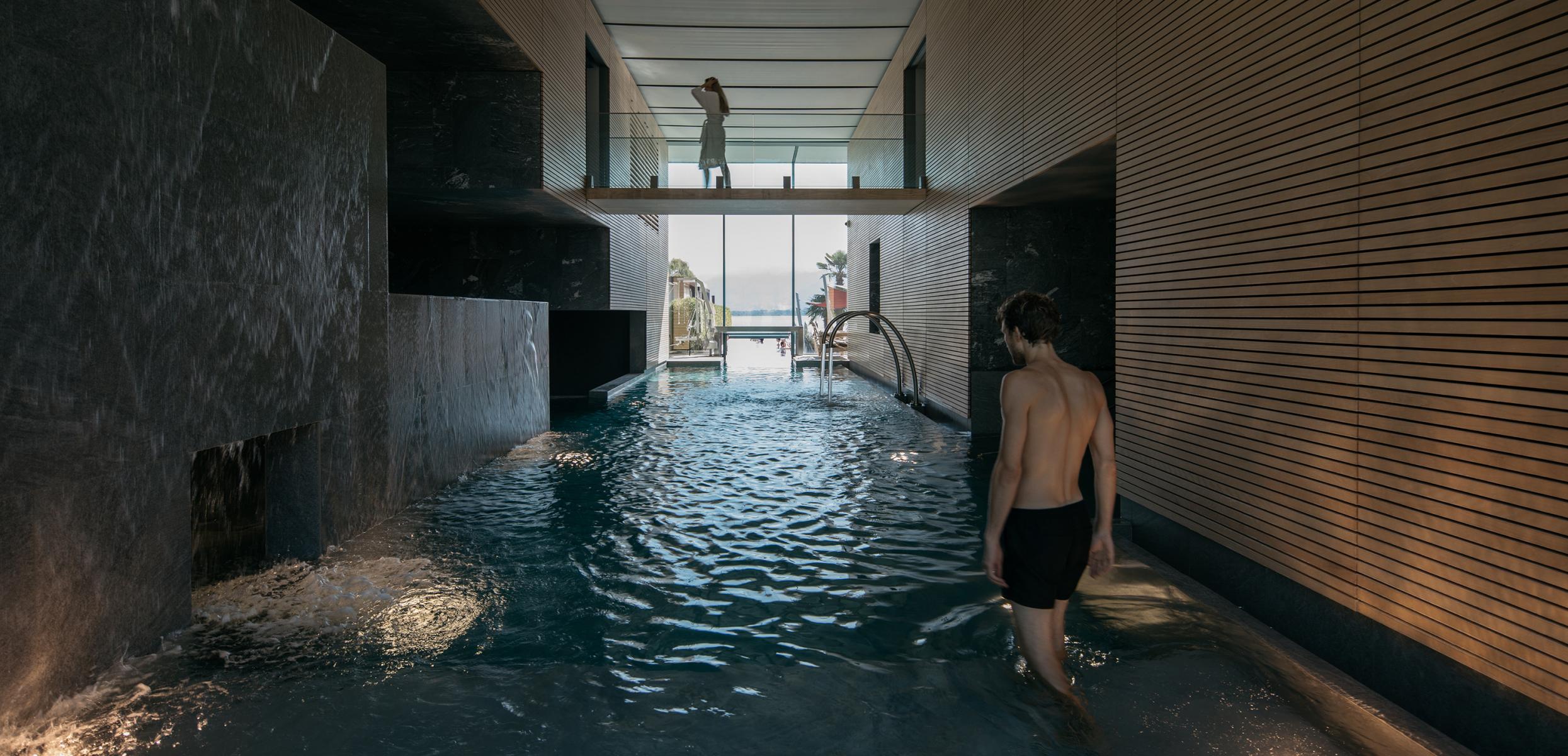 Architecture
The Termali Salini & Spa Locarno is right on the Lido Locarno. The spa architecture is a modern, abstract take on Ticino's famous river valleys, complete with caves, alcoves and waterfalls. You bathe in pools with a vertical layout and discover the spa from different perspectives. In the outdoor baths, you can enjoy stunning views of the lake and mountains.