Hürlimannbad & Spa Zürich
On May 6th 2022 is «Ladies Day»
A wellness day with girlfriends is the perfect idea to have a good time together and completely switch off from everyday life.
On this day, only ladies are admitted to Hürlimannbad & Spa Zurich.
When the weather is not really favorable...
These days the weather is ideal for wellness.
For us, every guest is important and everyone should have an equal chance to visit us. For this reason, no admission tickets are sold in advance.
On weekends and during the holiday season there may be longer waiting times, especially from 12:00 AM and until 6:00 PM, so we recommend that you visit us before lunchtime or towards the evening if possible.
If you have opted for a package, we guarantee admission before your first treatment.
We wish you a relaxing wellness day.
Revision 19 April to 1 May 2022
Due to maintenance work, the Hürlimannbad & Spa will remain closed from Tuesday, 19 April to and including Sunday, 1 May 2022. We look forward to welcoming you back to the Roman-Irish Spa Ritual from Monday, 2 May 2022!
Thank you for your understanding!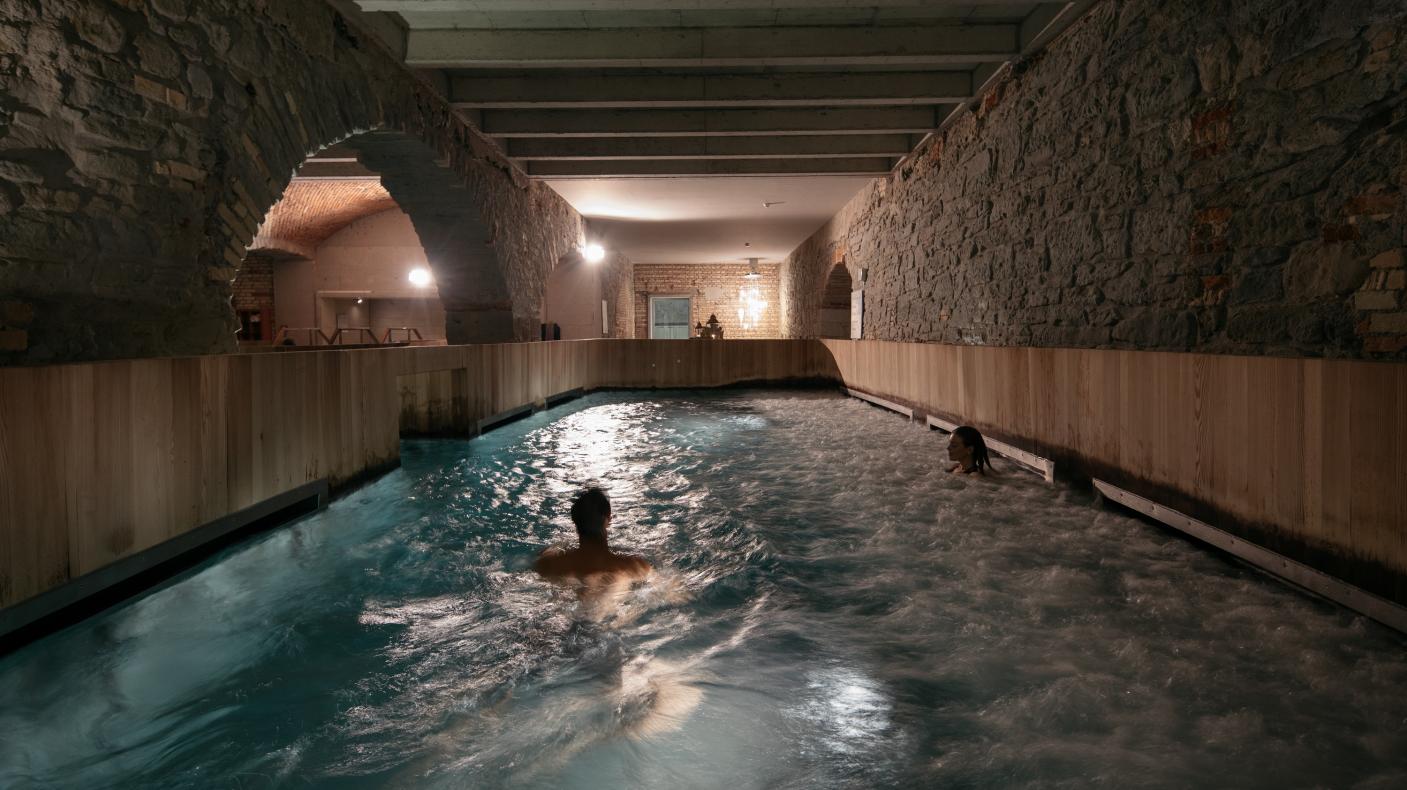 SAFETY MEASURES
Access only with 2G+. Please observe the current Corona regulations and our protective measures.
Thank you for working with us to adhere to the current safety measures! We look forward to your visit.
A sacred spa experience in the heart of Zurich
In the heart of Zurich – yet far removed from the city's hustle and bustle. In the Hürlimannbad & Spa Zurich, you'll find warmth and relaxation in stunning architectural surroundings. On the former site of the Hürlimann brewery, you can bathe in the legendary mineral waters of the Aqui source and experience ancient Roman-Irish bathing culture. The rooftop pool also offers stunning panoramic views of the city as you've never seen it before.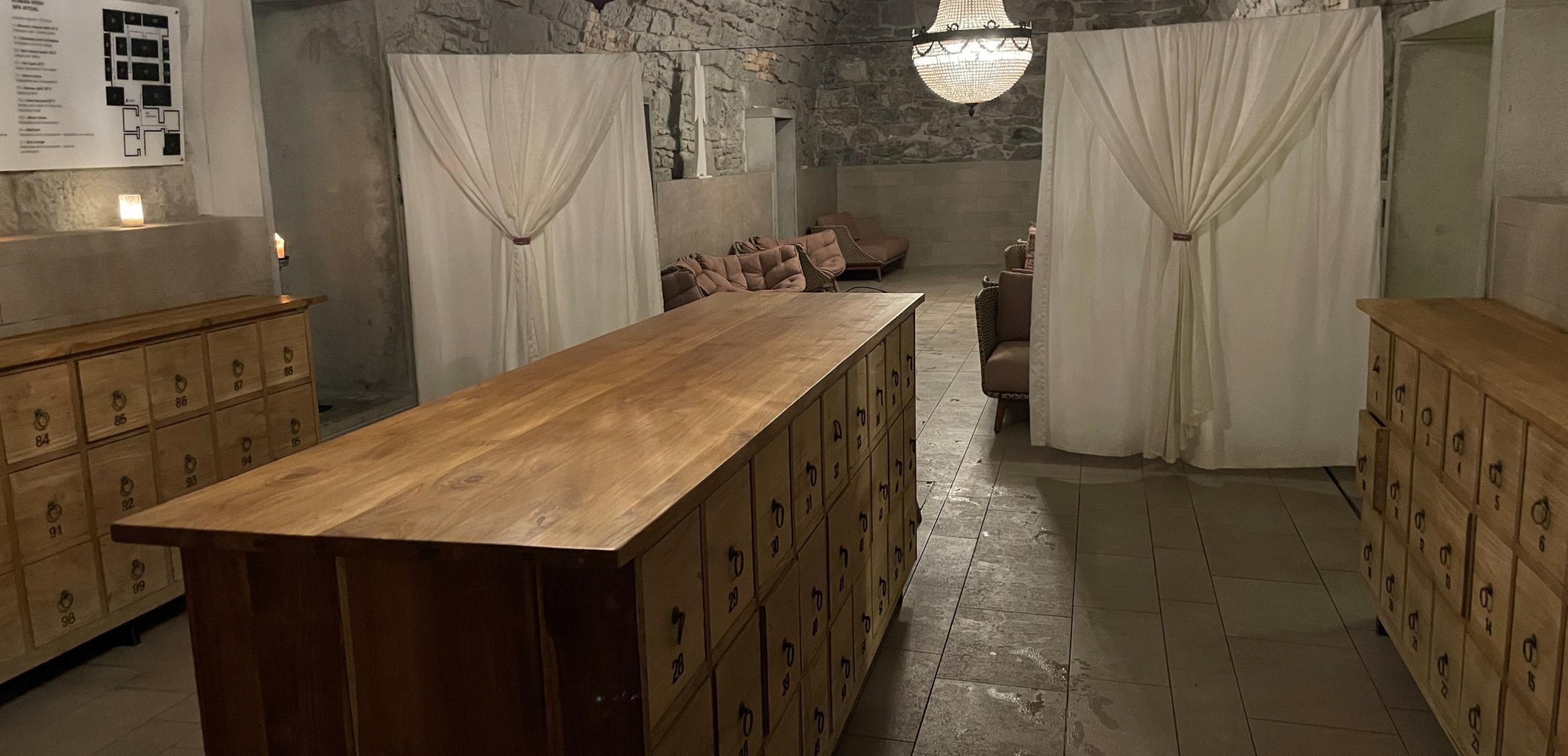 Roman-Irish spa ritual
Enjoy a unique visit to the Roman-Irish spa area: where various ancient bathing cultures are combined into a unique, relaxing cleansing ritual. A touch of luxury, historic surroundings and a limited number of guests give this bathing ritual an intimate and unique atmosphere.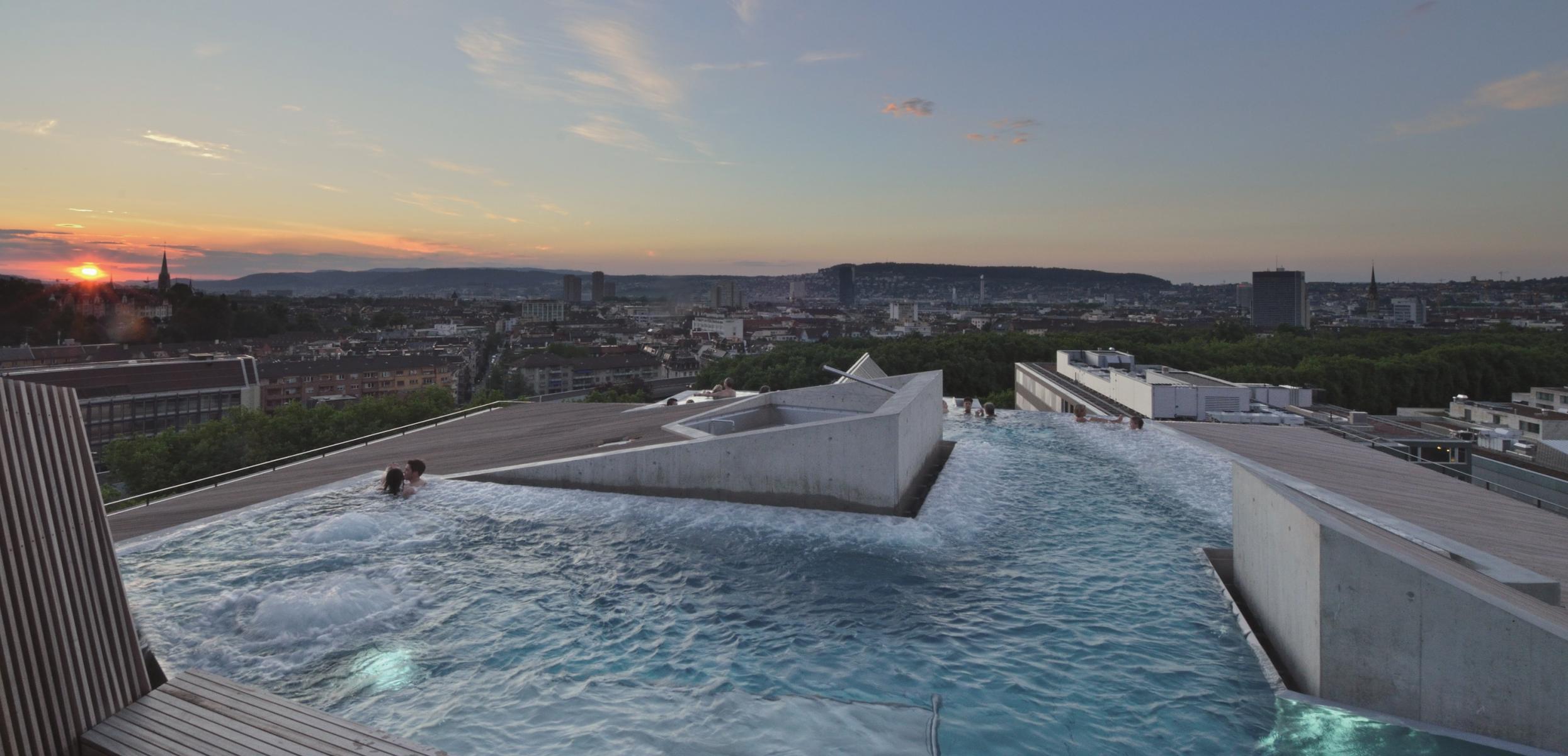 The thermal spa waterworld
In centuries-old vaults, bathe in deep wooden barrels inspired by the casks from the former brewery and enjoy the thermal spa waters in every form. Pure relaxation is on offer at the emerald spa, meditation spa, steam bath and Kneipp zone. Our crowning glory can be found on the Sudhaus rooftop: float above the city in Zurich's highest rooftop swimming pool.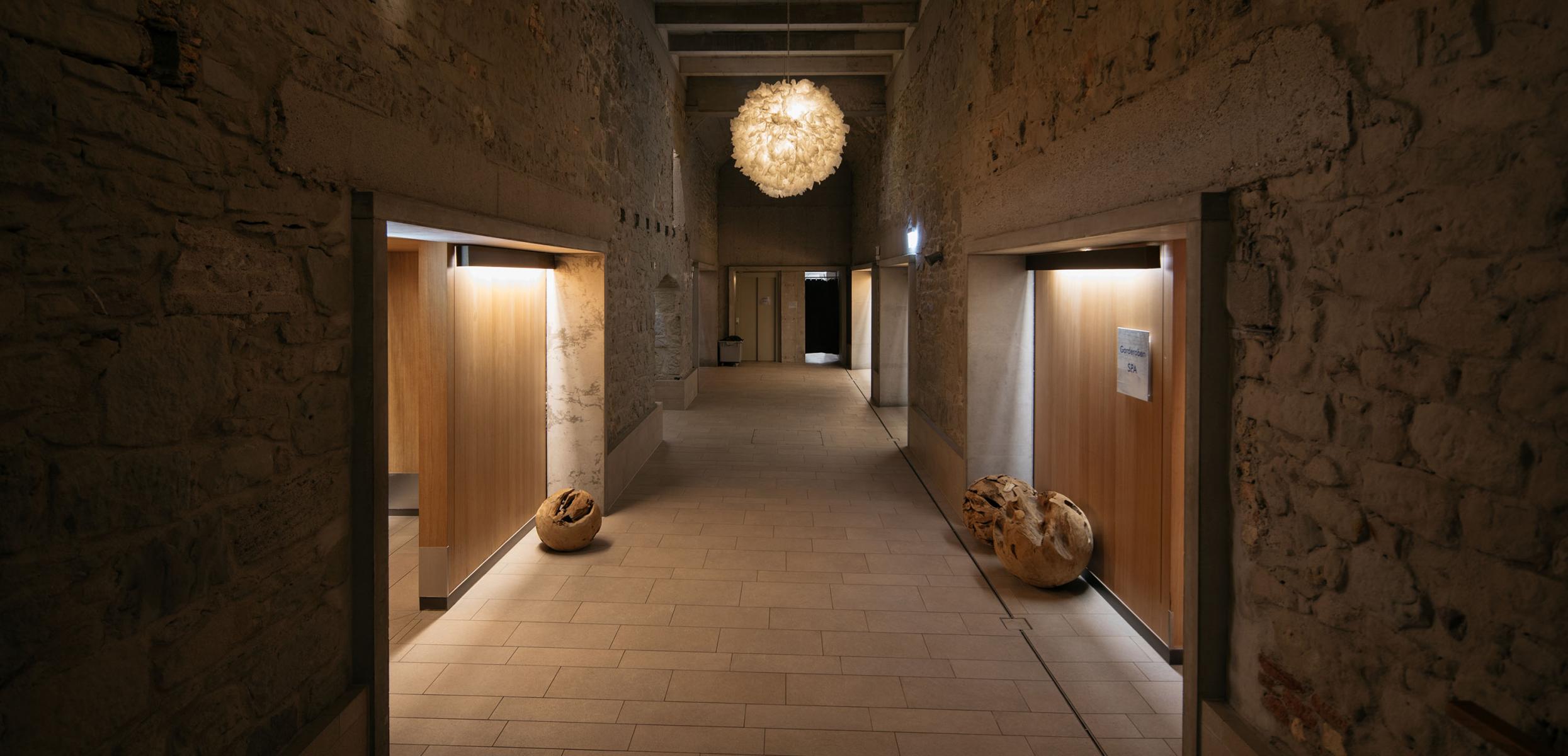 Authentic architecture
The Hürlimannbad & Spa Zurich offers a modern twist on ancient Roman bathing culture. The thermal spa is on the site of the former Hürlimann brewery, and its design reflects its history: in the barrel vaults, you can bathe in wooden casks that recall the coopers who worked here with their beer barrels and fermentation vats.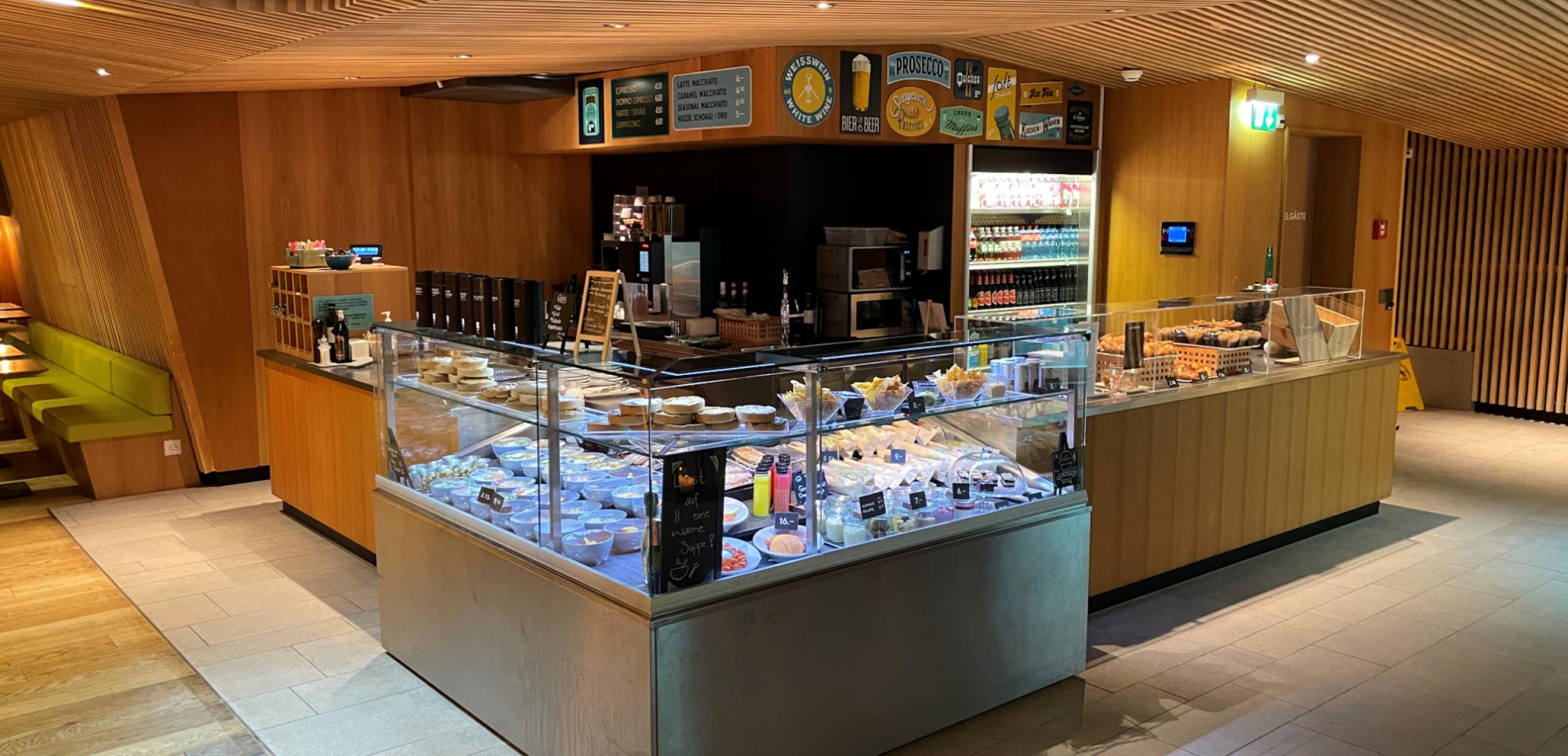 Hürlimannbad Bistro
In the bistro, you can enjoy delicious drinks and dishes freshly prepared each day, including salads, soups and tartes flambées.