Booking: Toi & Moi
Enjoy – Relax – Forget about time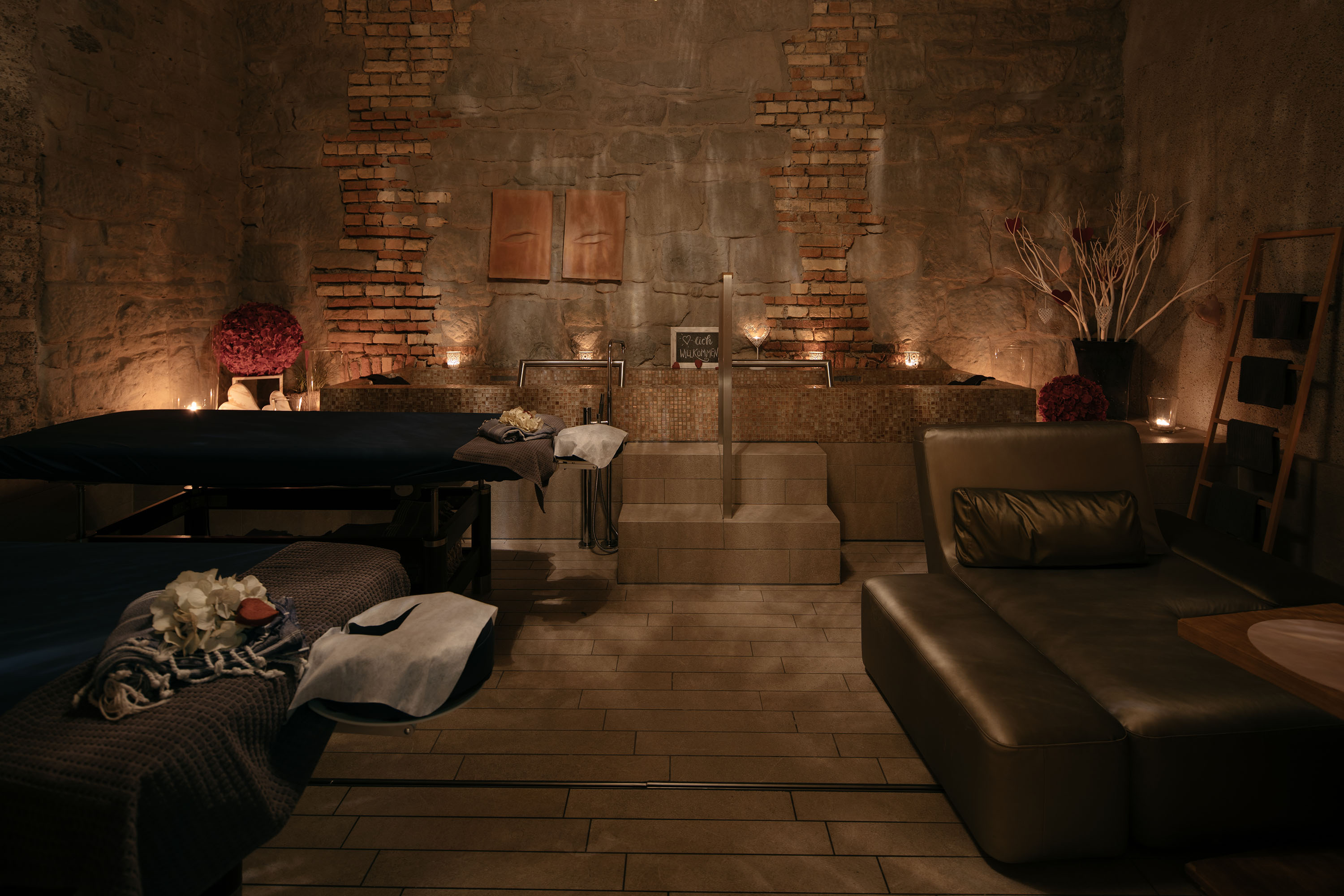 Toi & Moi private spa
Luxury and freedom: take some time to relax in our exclusive private spa. This beautifully designed suite, complete with a two-person bathtub, leather sofas and cushions, is the perfect place to while away the day. Enjoy the private spa with our Cleopatra milk bath, an aperitif platter and a massage – a wonderful little getaway for two.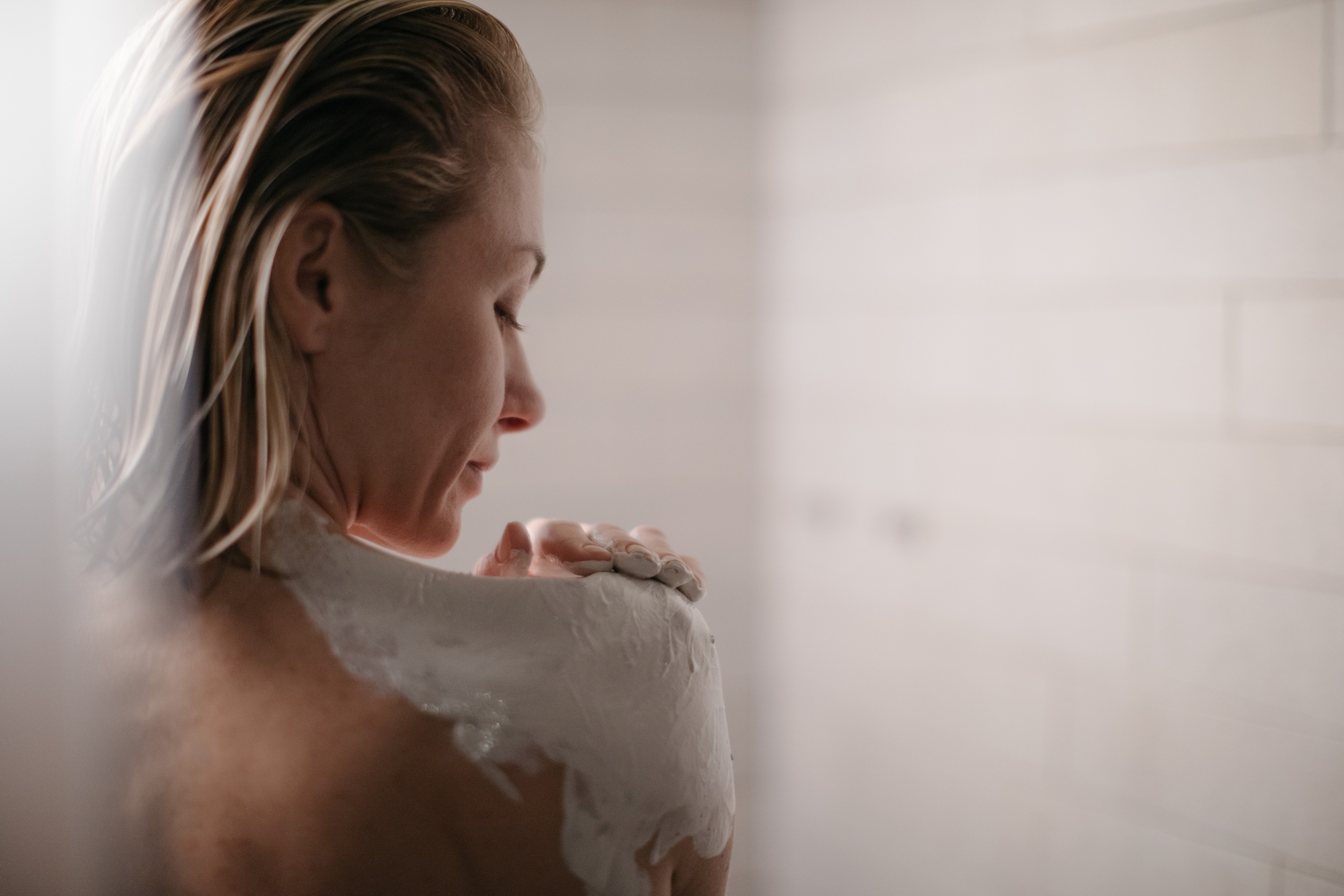 Full body wrap of your choice
Rhassoul
It's been a tried and tested Middle Eastern treatment for thousands of years: 'Rhassoul', a Moroccan clay. You apply the wrap in the steam bath and let the soothing ingredients take effect. Rhassoul helps cleanse your skin and make it supple – for a natural and soothing beauty treatment.
Rügen healing chalk
This chalk is a natural product that cleanses and nourishes the skin. It soothes and improves many skin issues. A chalk wrap leaves your skin feeling palpably softer. It invigorates the circulation and metabolism throughout your entire body. This wrap is also applied in the steam bath, so you can leave it to soak in.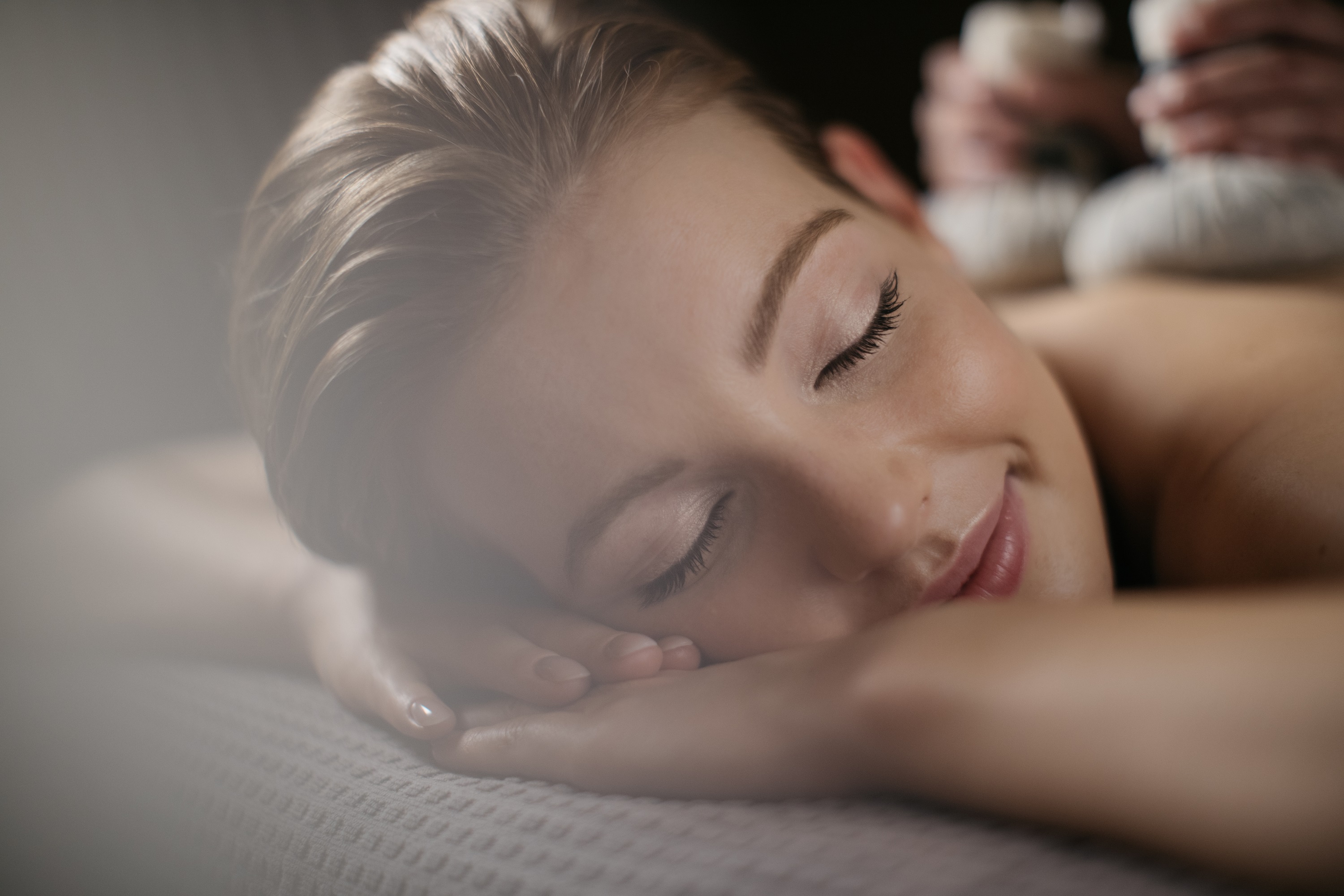 Milk and herbal compress massage
Start off with a relaxing full-body massage: the body milk nourishes your skin and supplies some much-needed moisture. The treatment is rounded off with warm herbal compresses which ease tension in your muscles and tissue.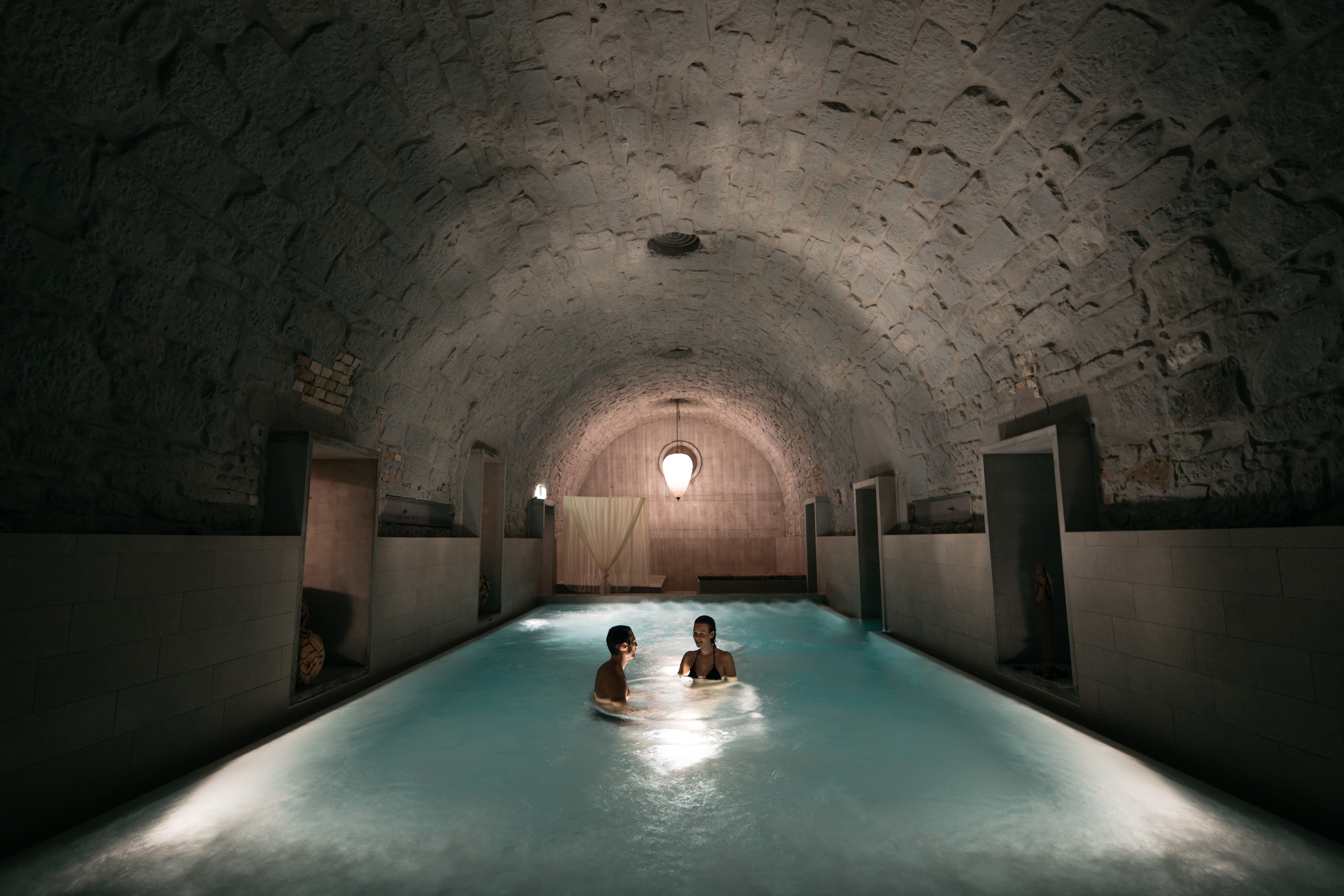 The Roman-Irish spa ritual
The best of ancient spa culture combined in a unique cleansing ritual in historic surroundings: the Roman-Irish spa ritual is an exclusive experience in a very special atmosphere. At 10 different stations, your body is warmed, cleansed, relaxed, then cooled down again – a source of soothing relaxation, health and vitality.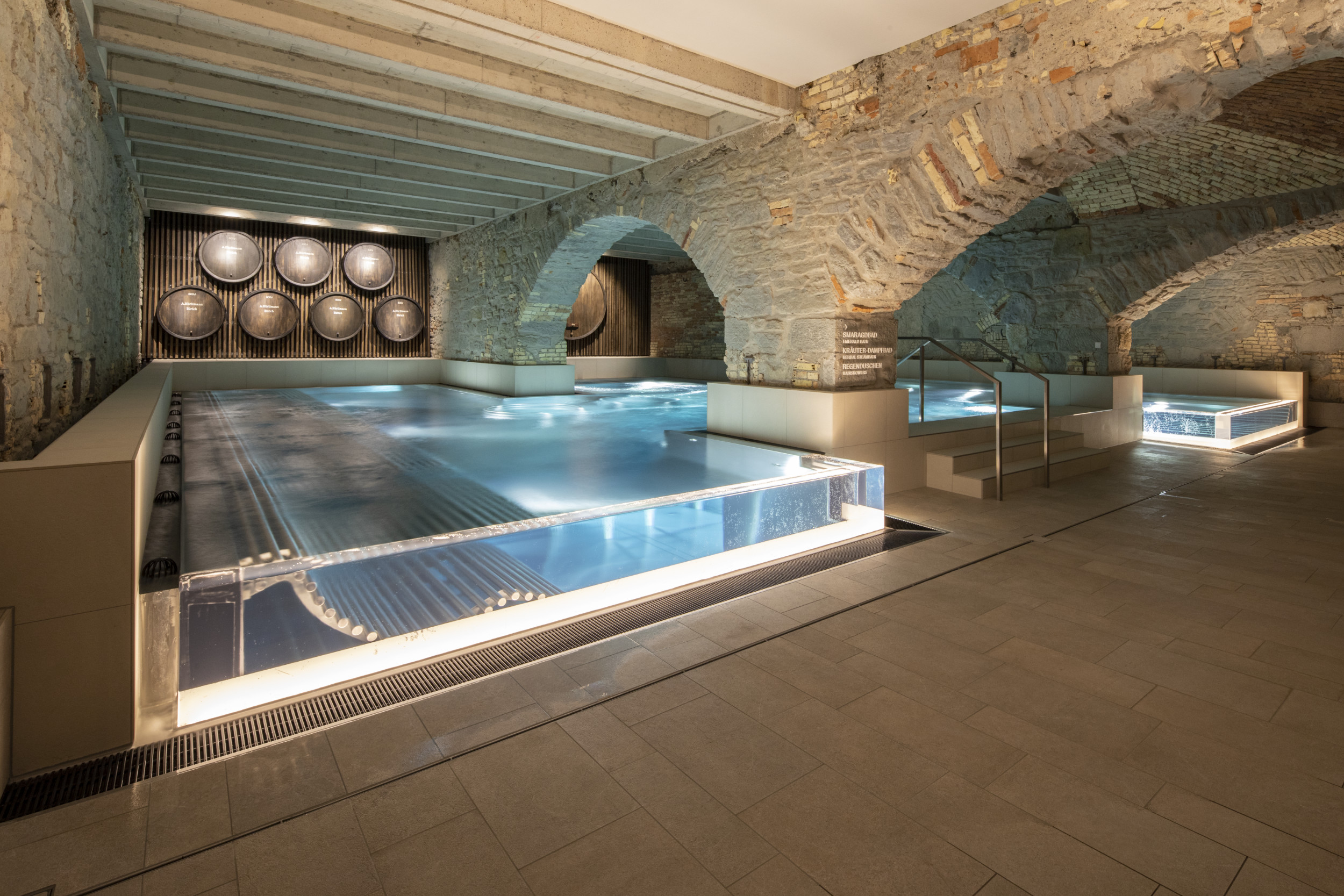 The thermal bath area
The thermal bath area was redesigned in 2022 and now shines in all its new splendour. Bathe in century-old vaults that offer peace and relaxation. The rooms - with many playful elements and details - are reminiscent of the former brewery. The emerald bath with underwater music, the steam bath and the rain shower offer pure relaxation. On the roof, our infinity pool offers a spectacular panoramic view over Zurich.