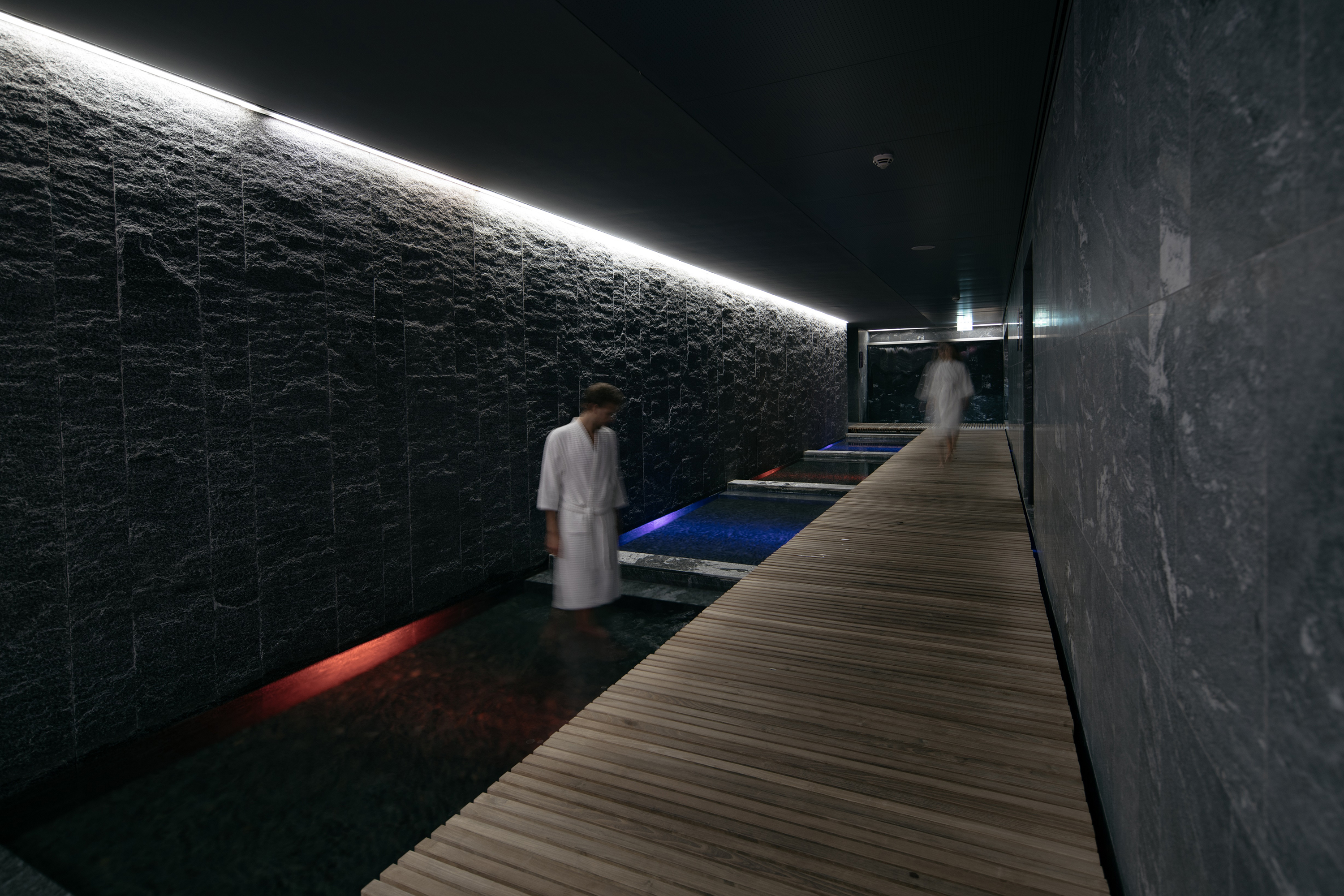 The Termali Salini & Spa Locarno sauna facilities
The sauna facilities on the basement level will whisk you away to a little underwater world. Mystical sound and lighting ambience will transport you into an underwater scene and help you forget the world outside.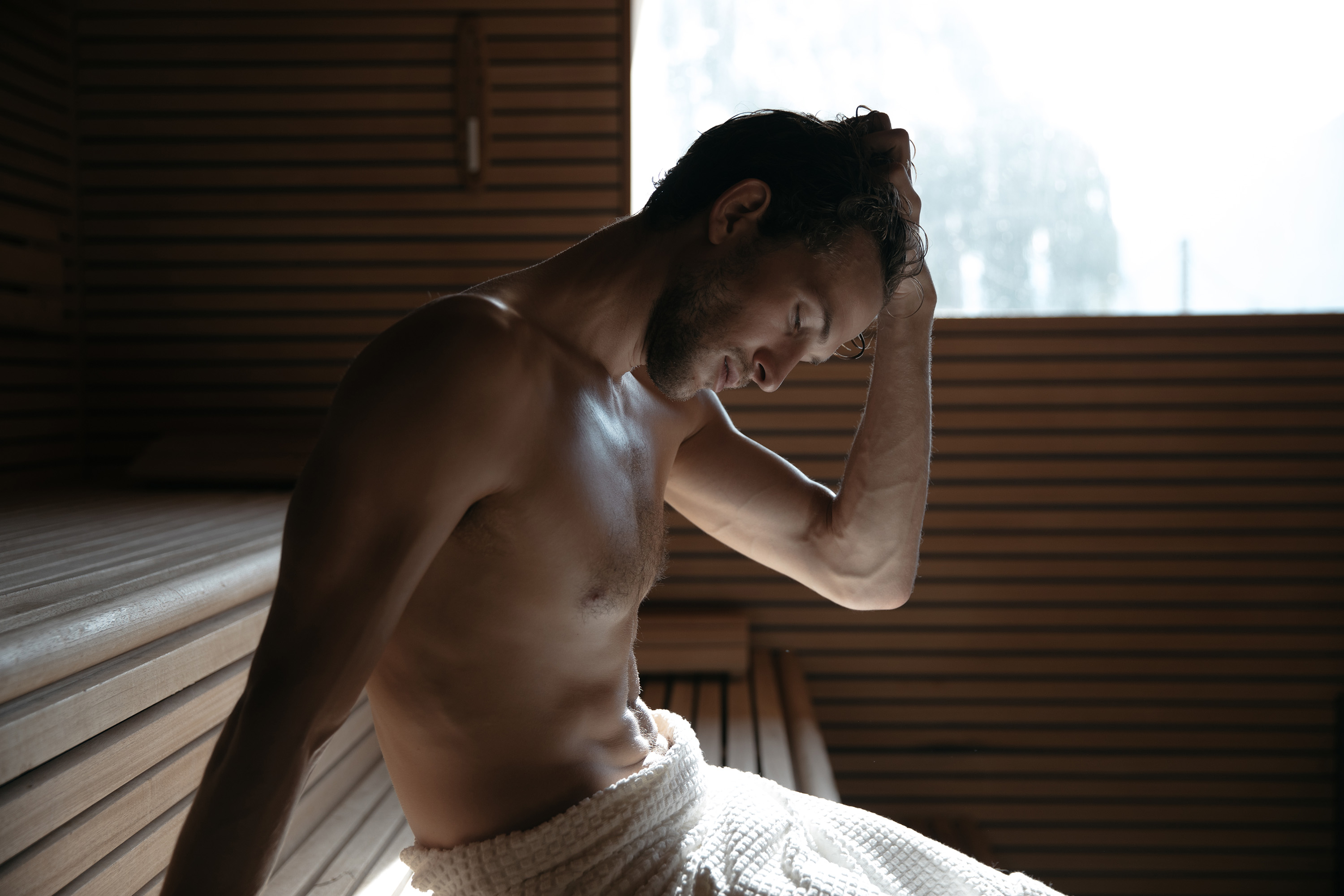 Discover our sauna facilities
At our spa, you'll find a bio sauna, steam baths and an infusion sauna where our sauna masters perform exclusive infusions every hour. Salt and kese scrubs are also available.
Candle sauna

Finnish infusion sauna with lake view

Herbal steam bath

Kneipp path

Relaxation room and lounge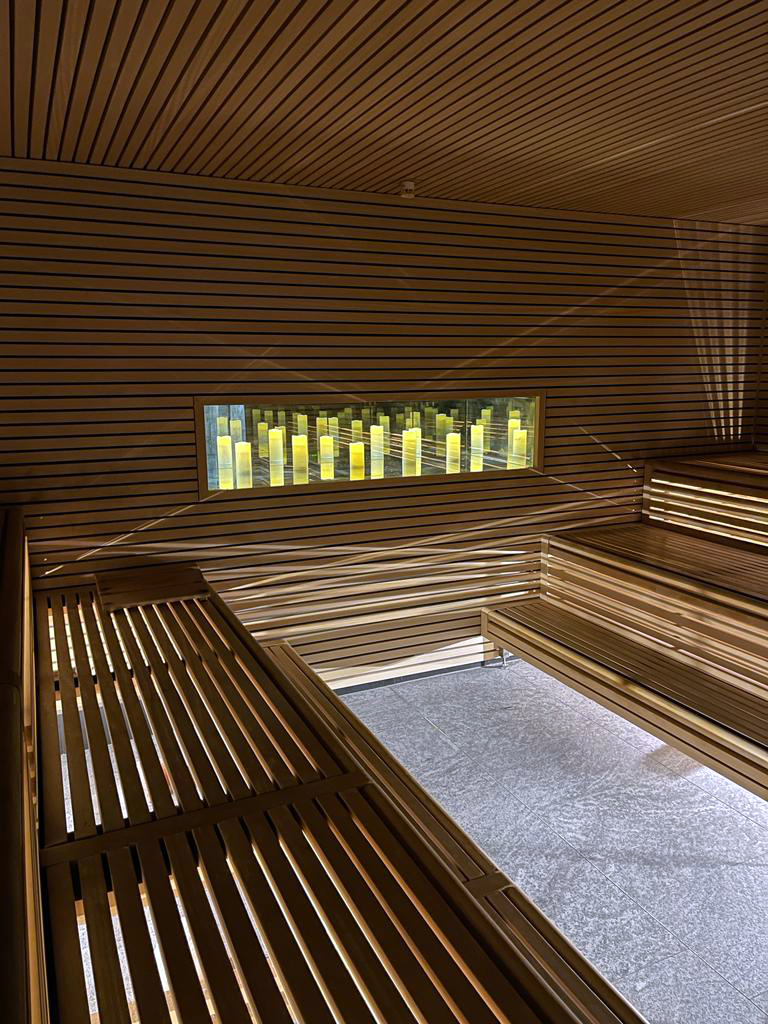 Candle sauna
In the candle sauna, you can enjoy wonderful warmth, boost your immune system and regenerate your mind, body and soul.
65ºC, 40% humidity, 20- to 25-minute stay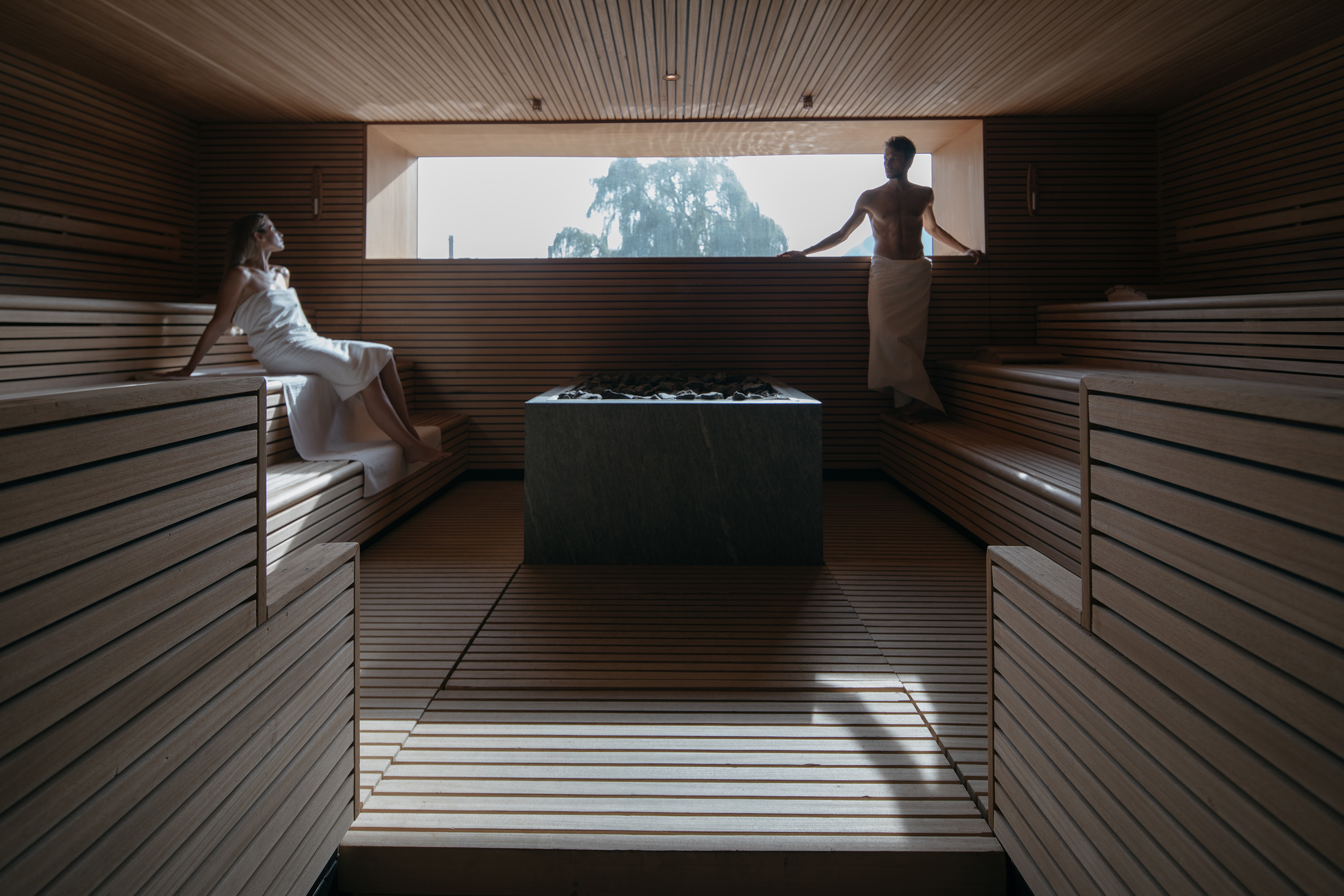 Finnish infusion sauna with lake view
Every day we treat our sauna guests to outstanding infusions and tea from a samovar. 
80 to 85ºC, 15 to 20% humidity, 8- to 12-minute stay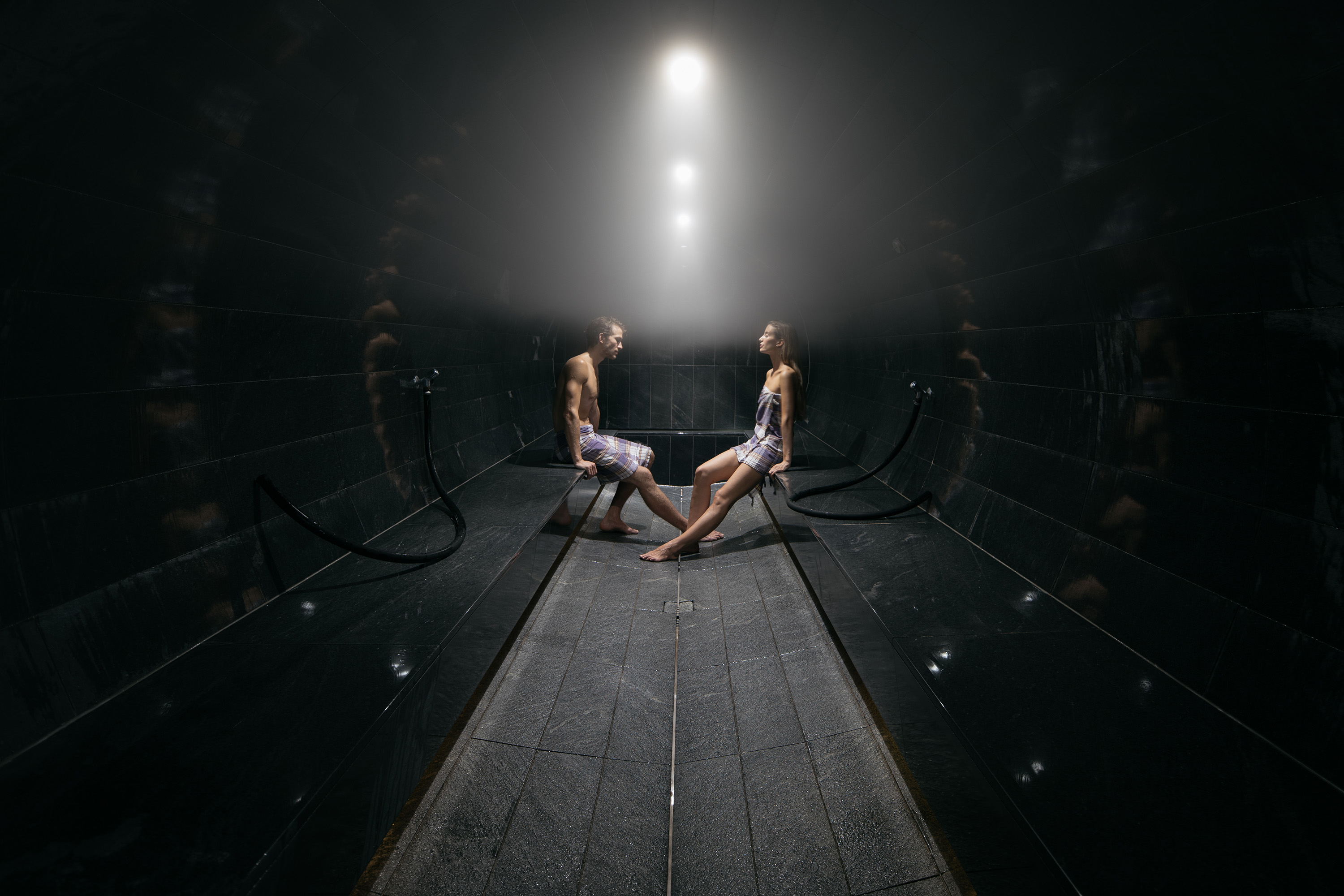 Herbal steam bath
The herbal steam bath promotes the purification and detoxification of your body. Your pores will open and your skin will begin to regenerate. A Kneipp path leads you through the sauna facilities and out to the lake – where you can relax on the sun terrace.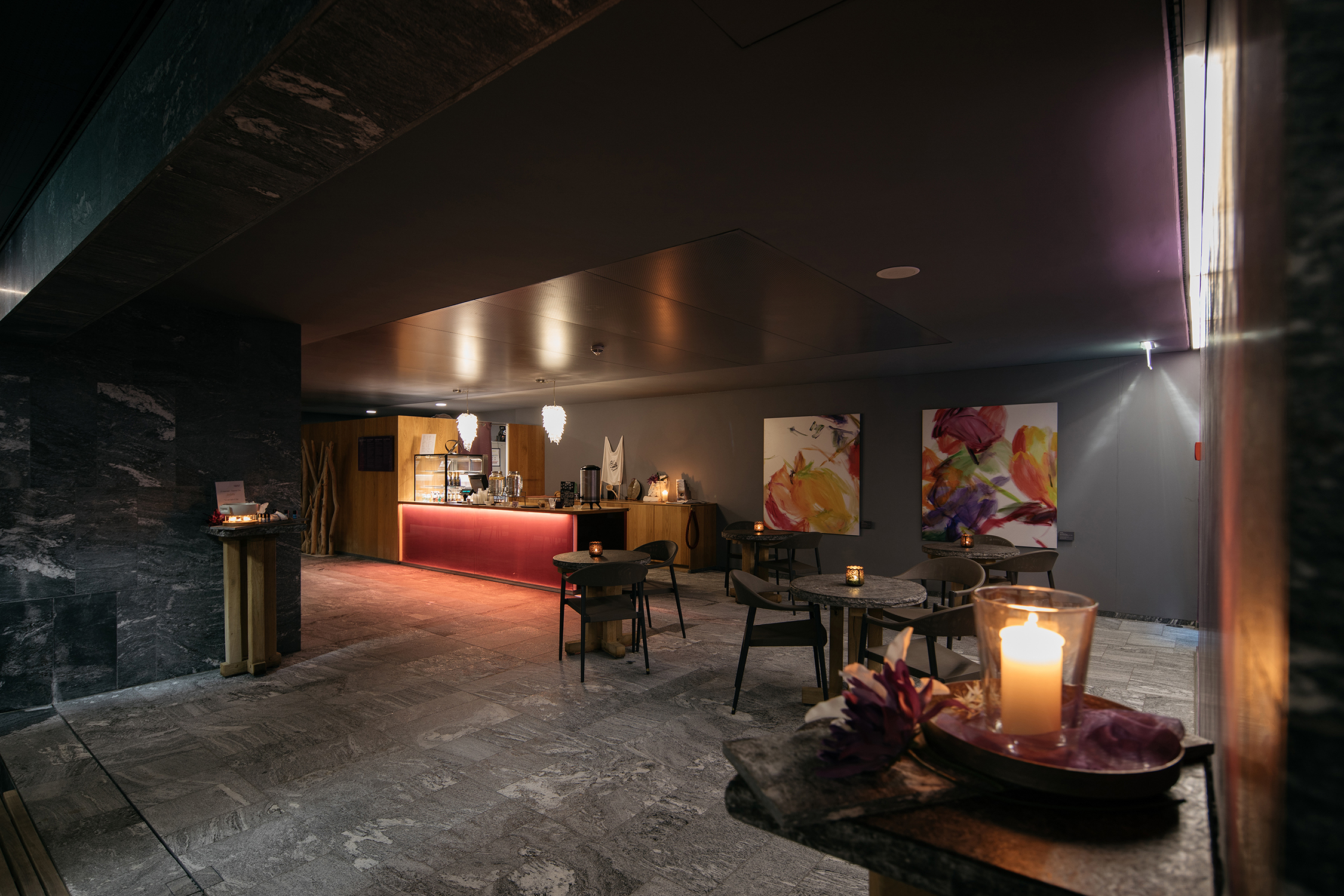 Relaxation room and lounge
A spacious relaxation room and a small bar and lounge offer a chance to relax with tea from a samovar.
Day spa offers
Day spa – leave behind the stresses of everyday life and treat yourself to a moment of rest and relaxation.