Mineralbad & Spa architecture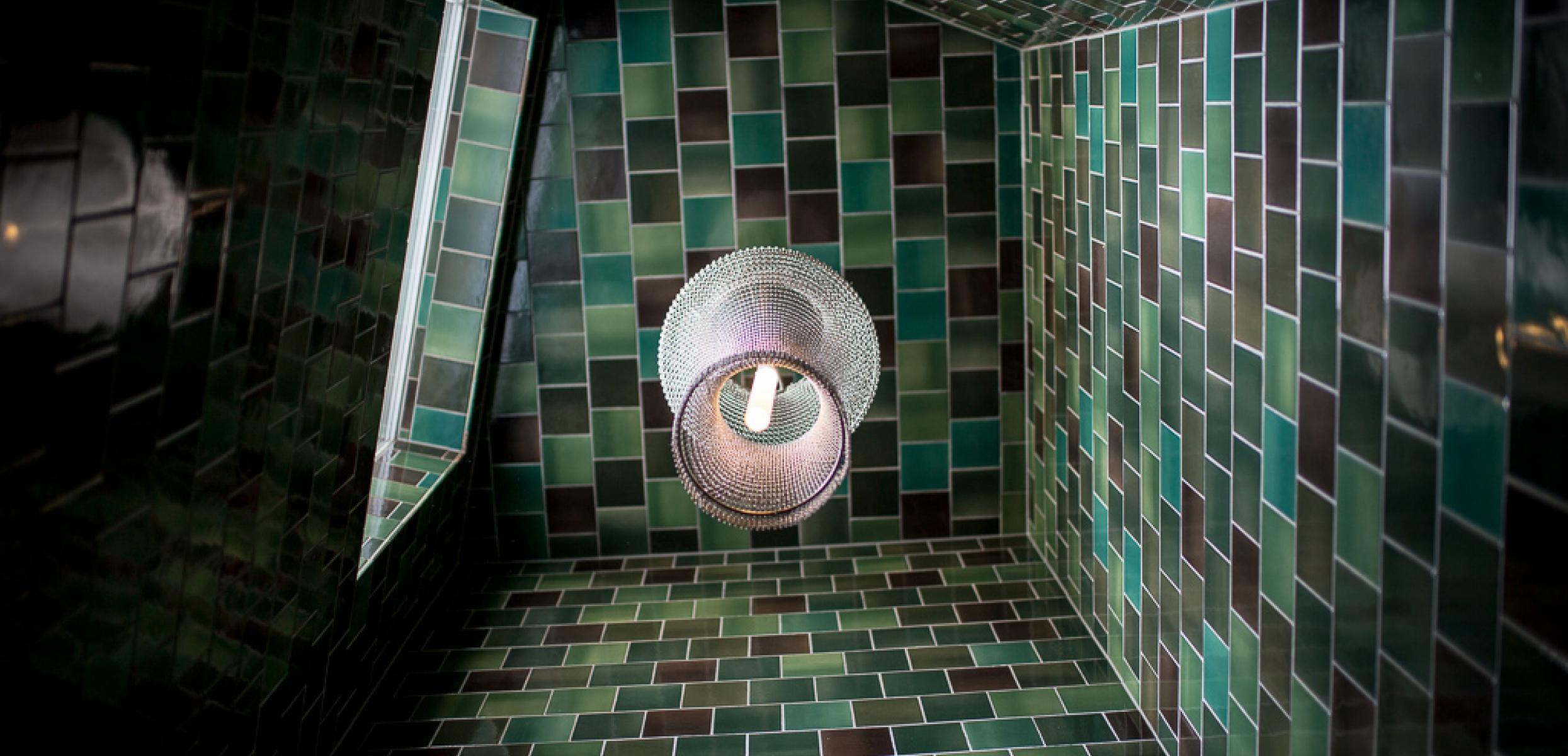 A spa journey through chambers, courtyards and stairwells to the rooftop
Architects Miller & Maranta have created an extraordinary spa experience in the historic heart of the village.
A vertical spa experience
'Expanding the space' is a guiding principle for architects Quintus Miller and Paola Maranta. And they followed this principle when they built the Mineralbad & Spa Samedan, too. The spa building blends into its surroundings in the village's historic heart and fits in discreetly by the church.
Switzerland's first vertical mineral spa leads guests through four storeys up to the roof terrace and outdoor bath. Nestled next to the church tower, it enjoys stunning views of the surrounding mountain landscape.
The magic of light
The spa and steam rooms beneath are clad in mosaic tiles everywhere from the pools to the walls themselves. Their colours are chosen to match each room's theme. The building's striking design is also characterised by all kinds of openings offering views in, out and through the space. They give the light a magic of its very own and the spa a mystical atmosphere – far from everyday stresses and strains.
Day spa offers
Day spa – leave behind the stresses of everyday life and treat yourself to a moment of rest and relaxation.