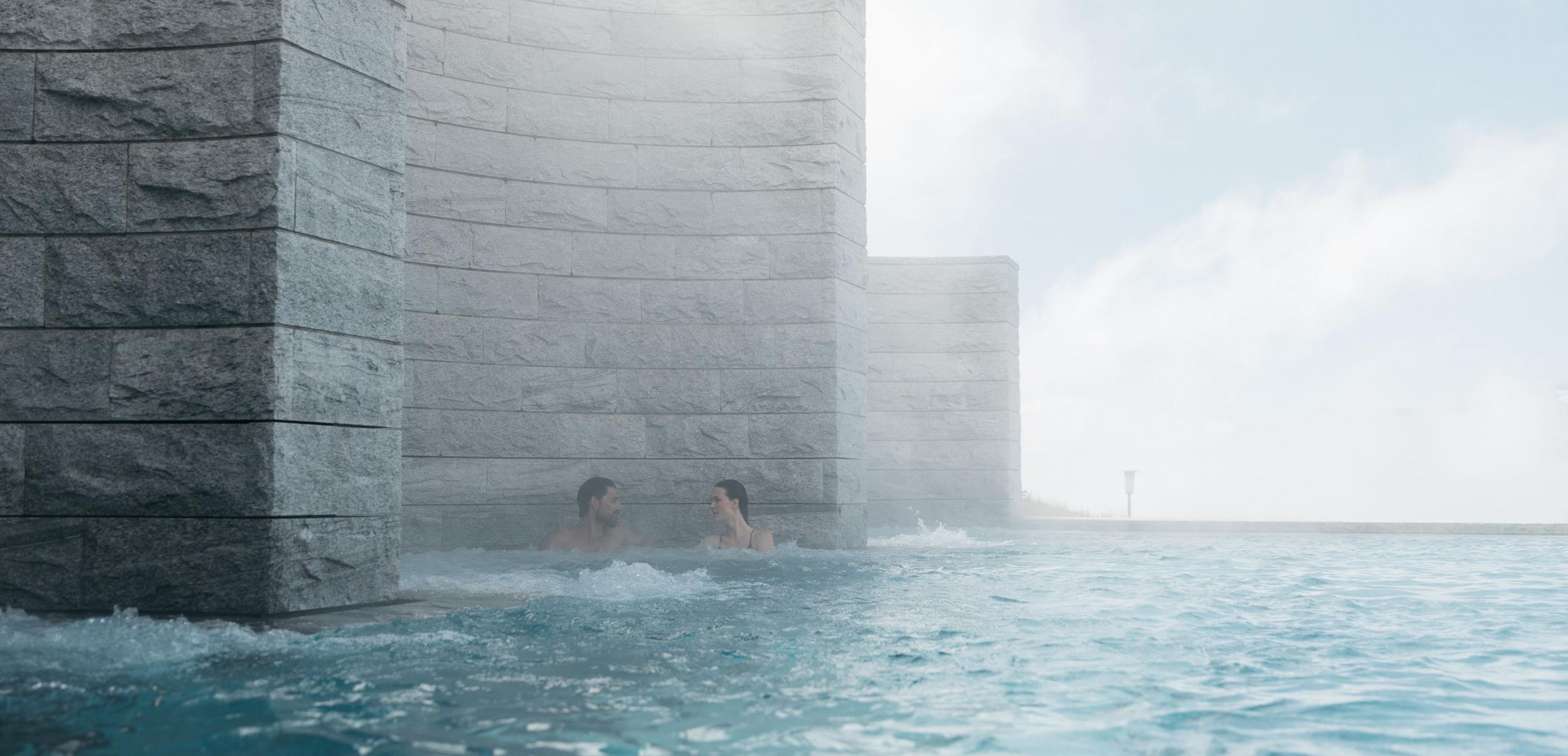 Healing water, heated sustainably
Unlike 600 years ago, you can now bathe in warm water, sustainably heated by wood from Rigi. The water at the Mineralbad & Spa Rigi Kaltbad comes from our own healing spring, supplied by the Drei-Schwestern-Brunnen, just as it was 600 years ago.
The healing power of water
This rich mineral water has a positive effect on health and well-being. We burn wooden logs to heat the water to 35 degrees – so you don't have to bathe in cold water, like they did 600 years ago. All the wood we use comes from Rigi.
Sustainably generated, locally sourced heat
Wood is a carbon-neutral, renewable energy source. This method also saves the forest owners long transport routes into the valley. Mineralbad & Spa Rigi Kaltbad is a bulk buyer, purchasing 300 steres per year. This benefits our guests, the local economy and the environment.
Day spa offers
Day spa – leave behind the stresses of everyday life and treat yourself to a moment of rest and relaxation.