Day admission to NaturSolebad, the sauna and Lido Locarno
Enjoy – relax – let time slip away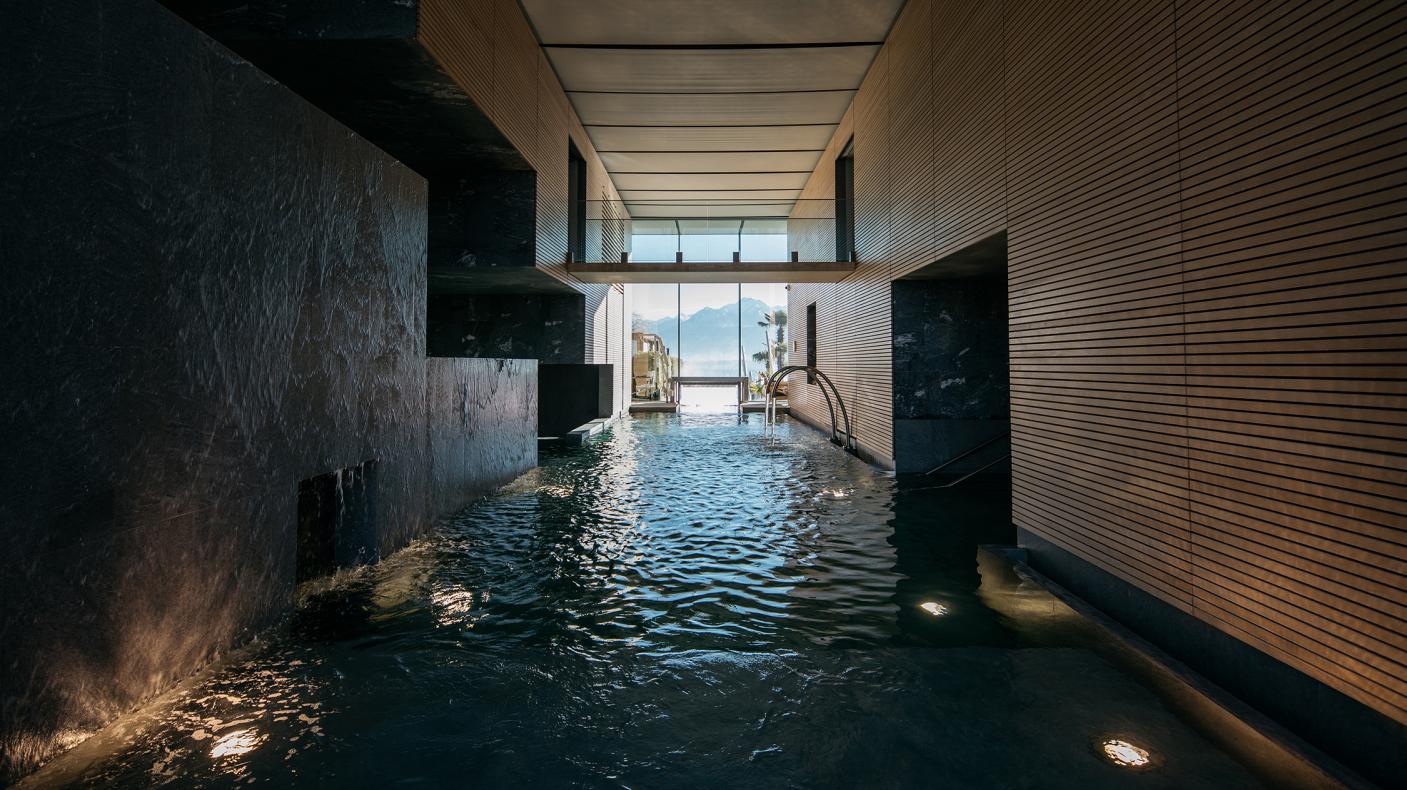 Natural saltwater bath
The natural saltwater bath offers a spa experience in Mediterranean-style surroundings. Bathe in 35°C or 39°C water in vertically arranged baths. In the outdoor bath, you can enjoy stunning views of the lake and mountains. The building's architecture recalls Ticino river valleys, and its caves, alcoves and waterfalls make it the perfect place to take time out for you. The bathing area also includes a herbal steam bath, the bistro and a sun terrace.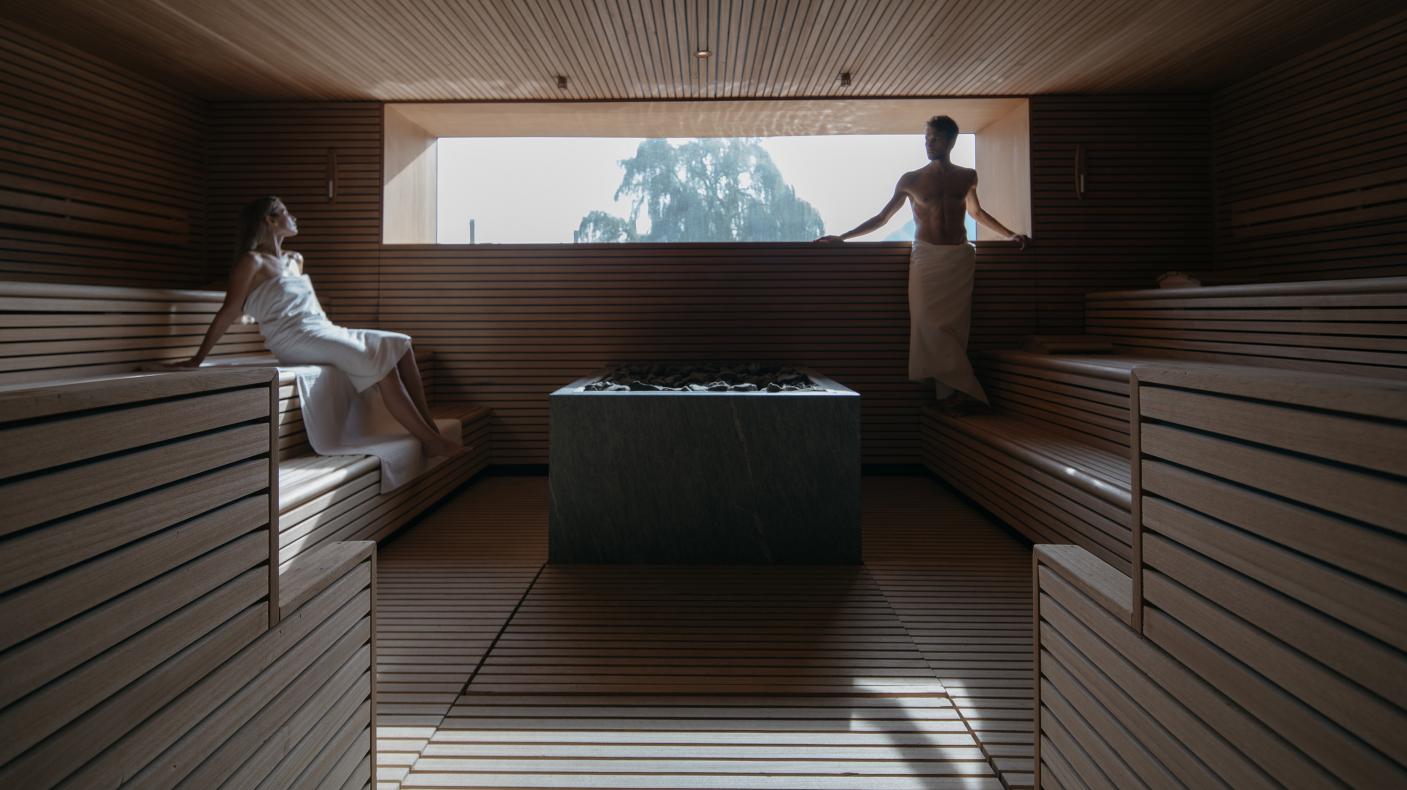 Sauna facilities
The extensive sauna facilities include a candle bio sauna, a Finnish panorama sauna with stunning views, a herbal steam bath cave, a Kneipp circuit, cold-water pool, bistro, relaxation areas and a sun terrace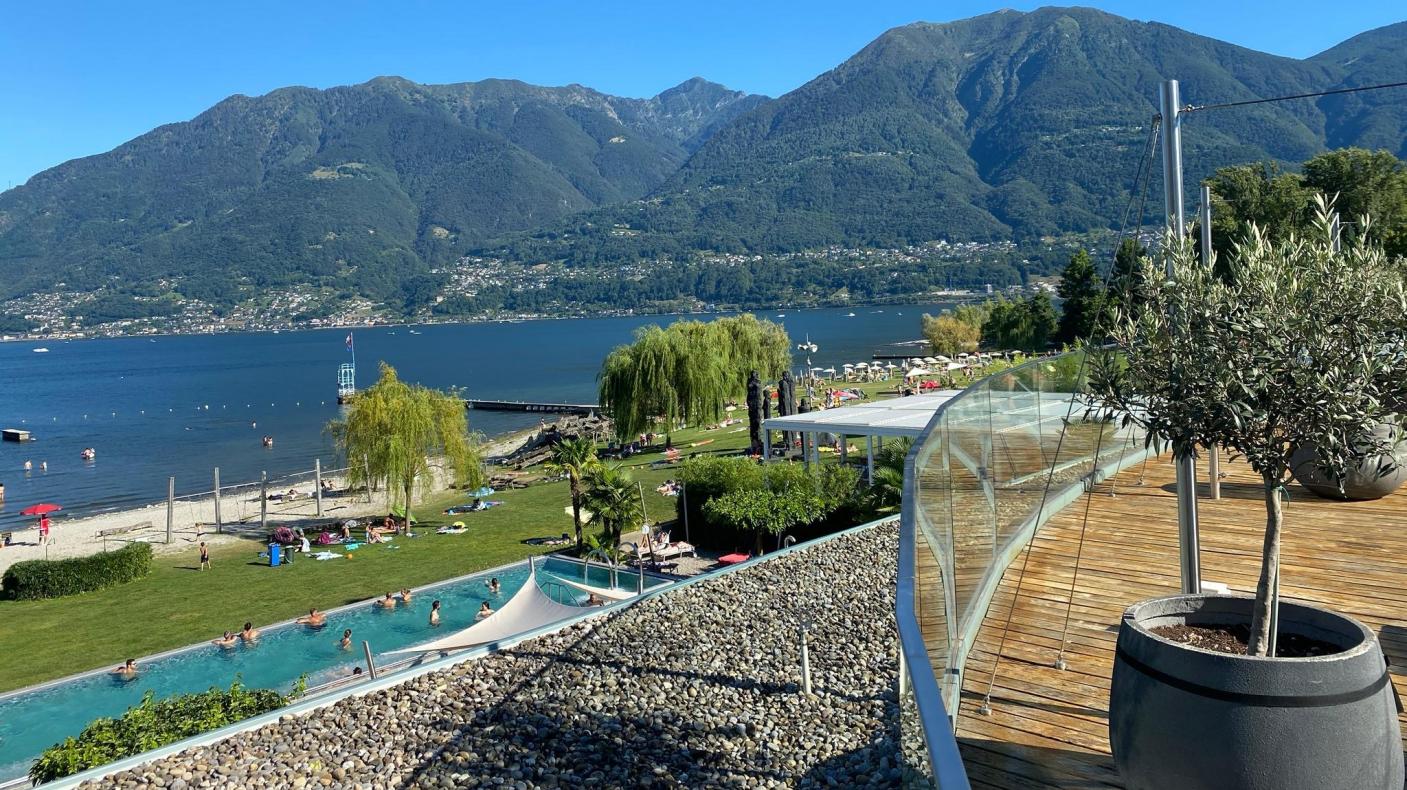 Lido Locarno
Lido Locarno is located right on the banks of the lake and offers an oasis for leisure, sport and wellness. There are indoor and outdoor pools for guests to enjoy, and a large green space on the beautiful bankside is open in summer. The architecture by Moro & Moro is inspired by shapes from the surrounding landscape, and blends into the traditional Ticino architecture with its light, transparent look.