Private spa NOI DUE ❤️
Enjoy – relax – let time slip away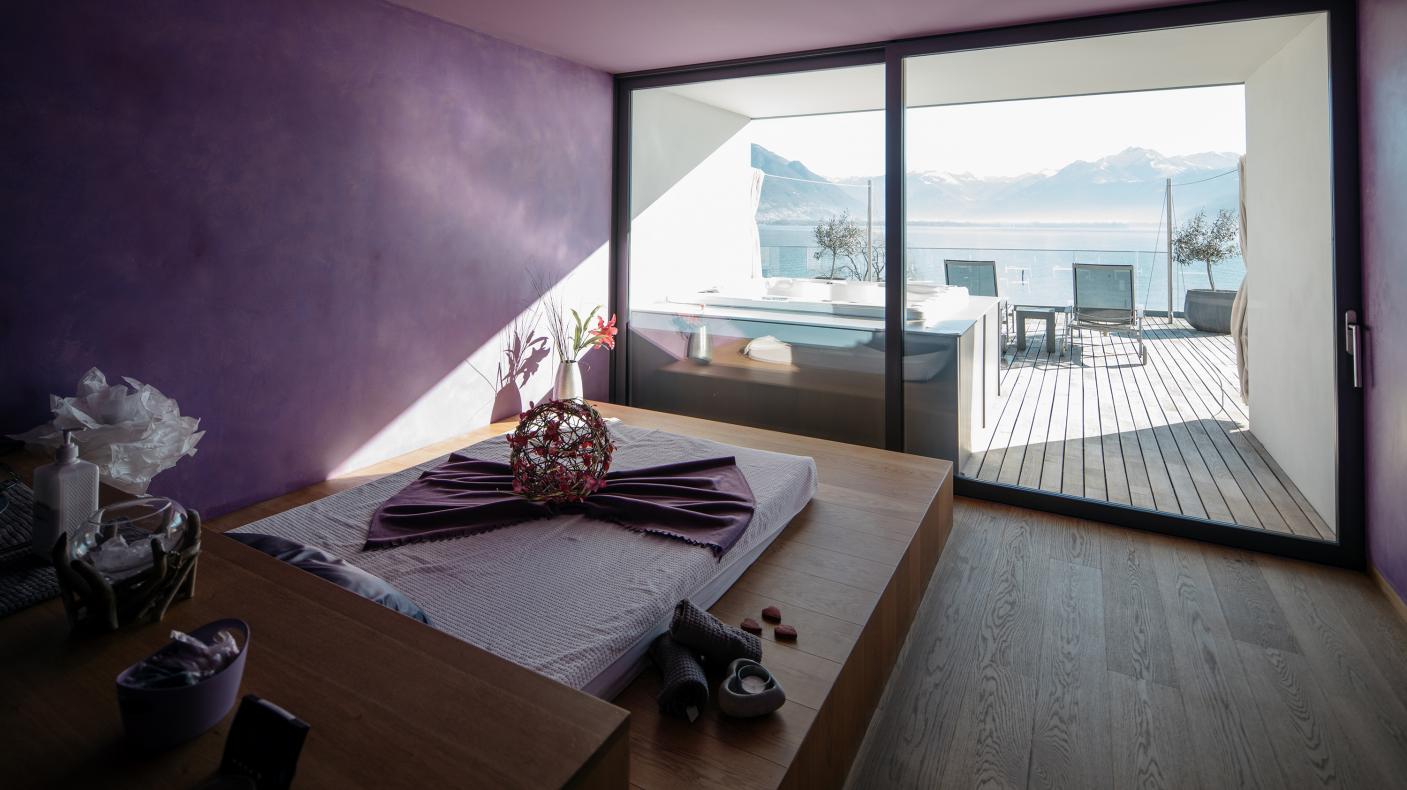 Private spa suites
Luxury and freedom: treat yourself to one of our three private spa suites, located right at the top of the Termali Salini & Spa Locarno. These exclusive spaces include whirlpool hot tubs (outside) or mosaic baths (inside), massage options and a private terrace overlooking the lake – so you can enjoy the view without being visible yourself.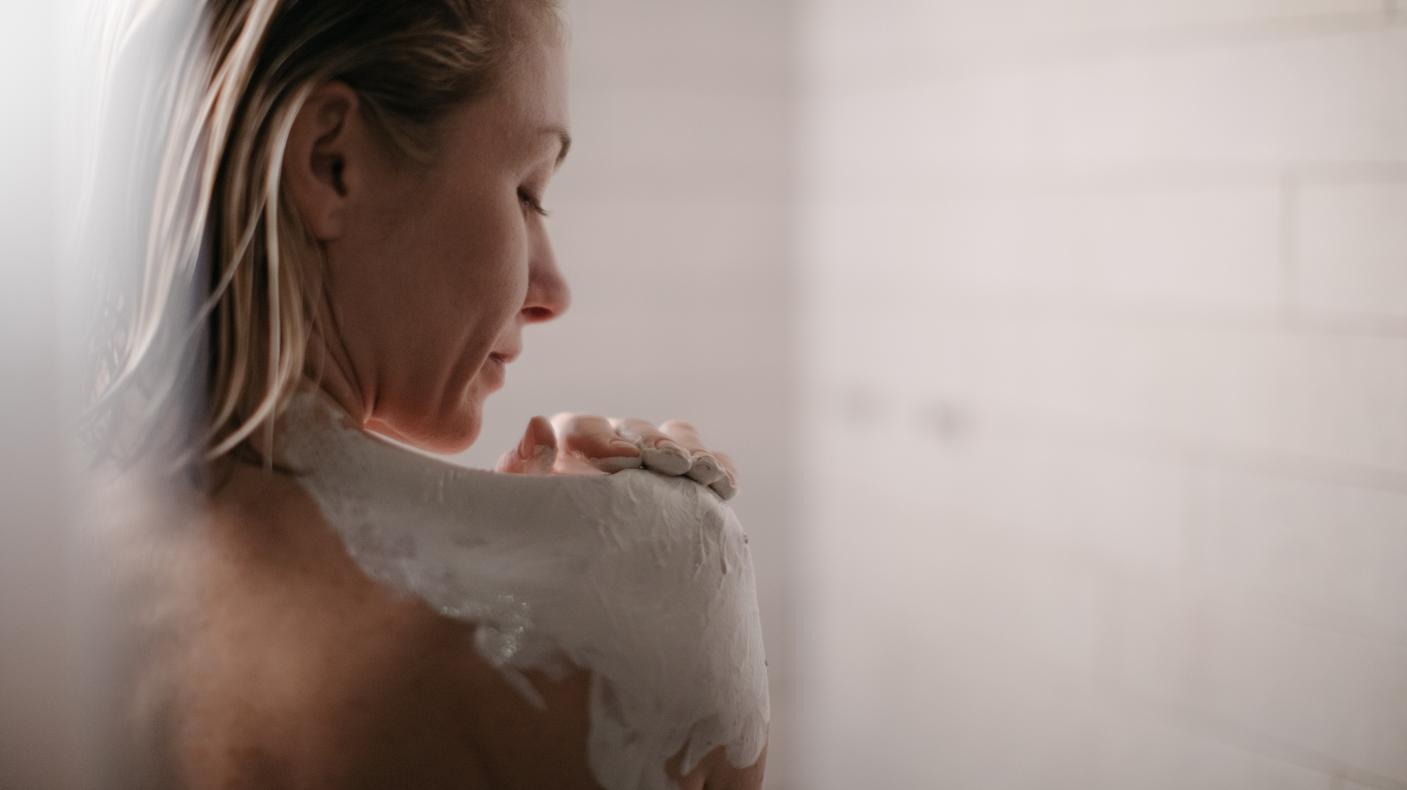 Full body wrap
Soothing natural skincare: our different wraps (invigorating or purifying) are freshly prepared each day. These 100% natural products supply your skin with precious minerals and moisture and boost your metabolism.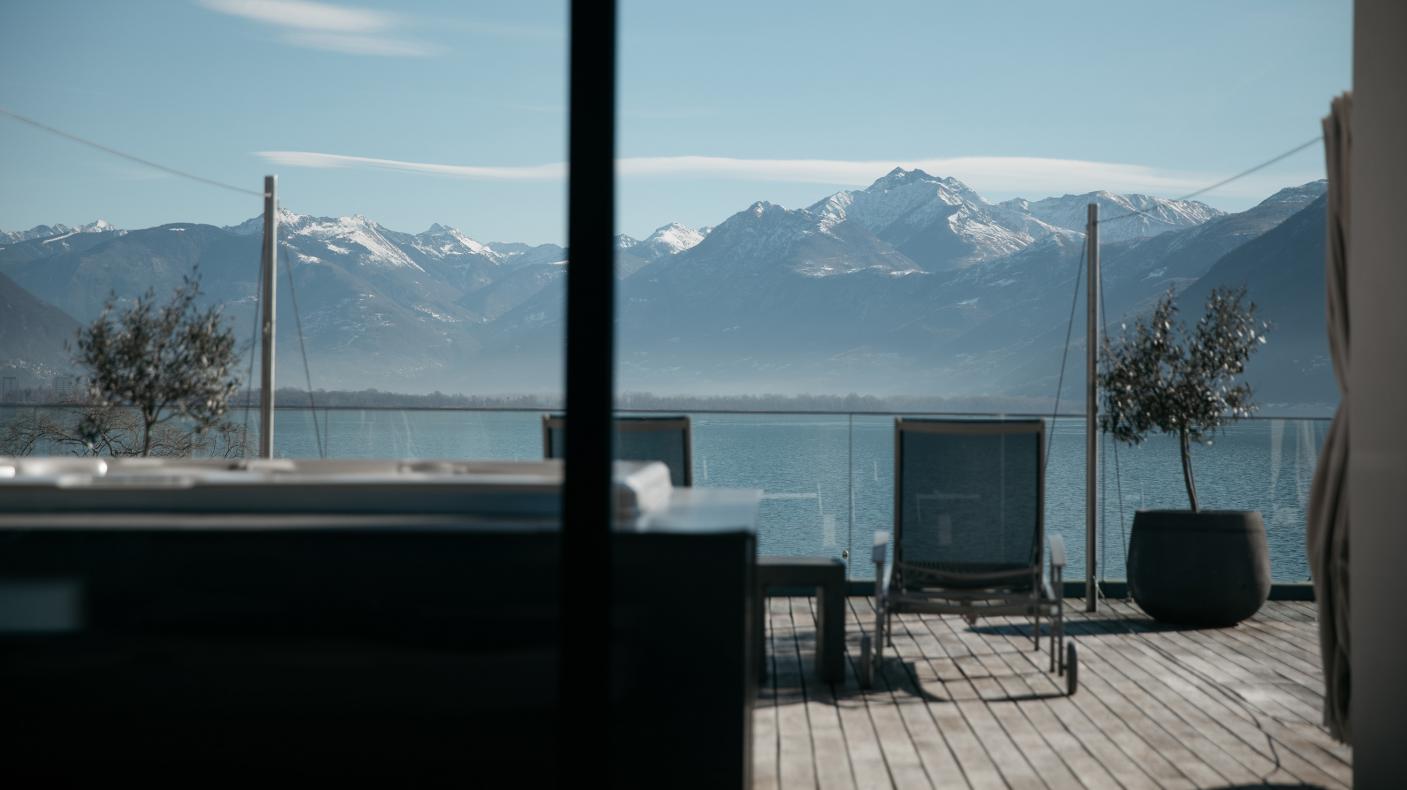 Aromatic bath
Enjoy an aromatic bath for two in our exclusive private spa. Bath crystals with lemon balm or lavender help you relax and loosen tense muscles. Wonderful, feel-good indulgence.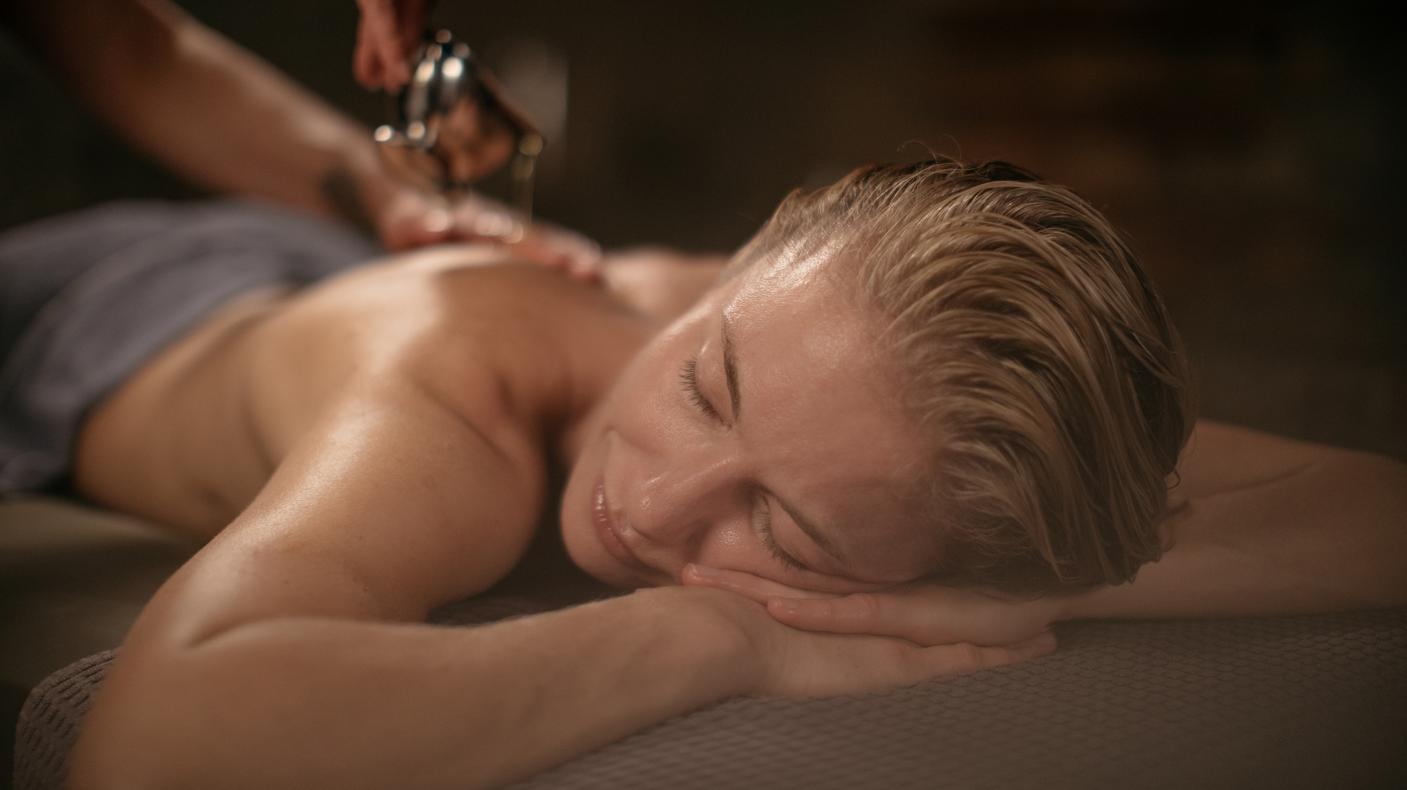 Indulgent oil massage
A treat to complete your spa and sauna visit: in this relaxing massage, you experience the invigorating and strengthening power of warm plant-based oils. A moment of indulgence to invigorate your body and soothe your soul.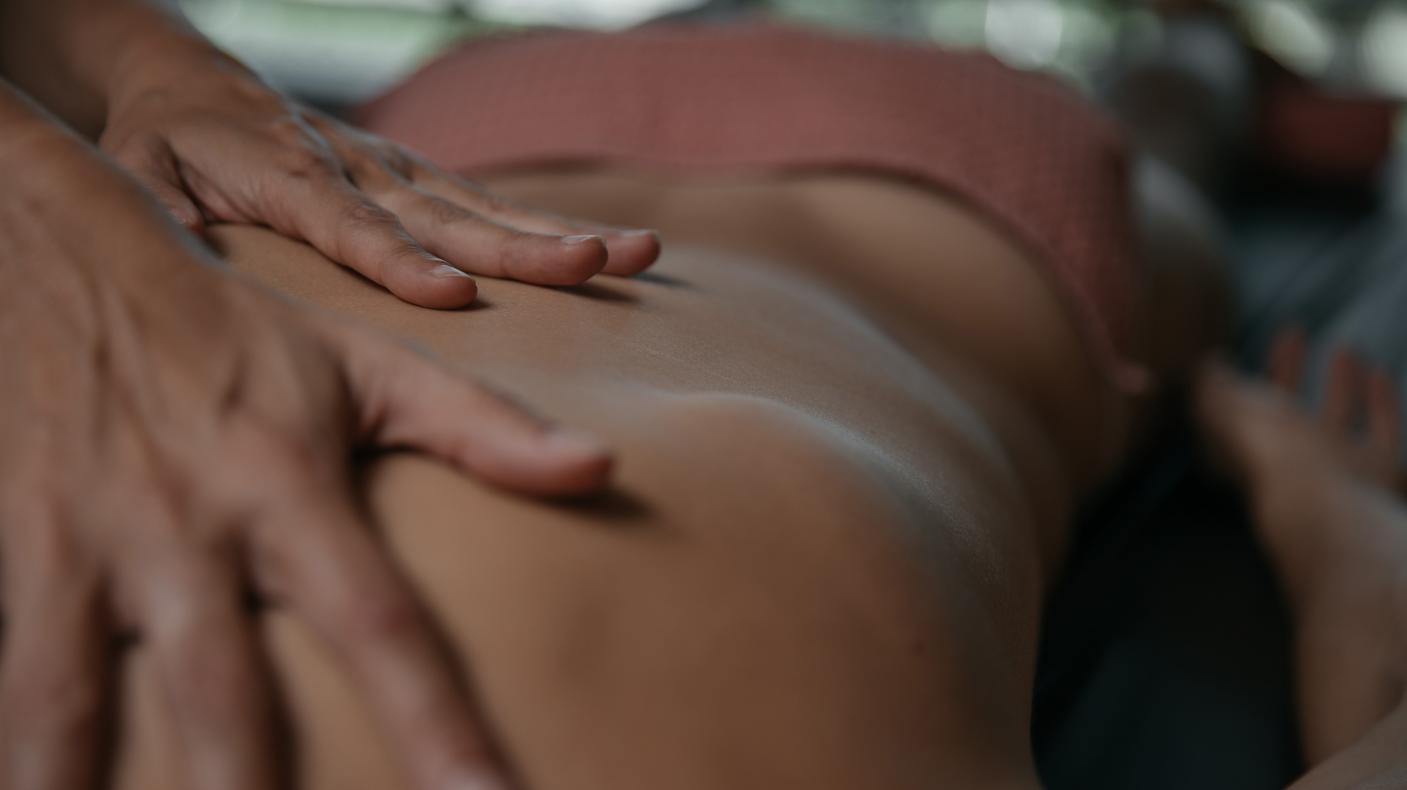 Body milk massage
This body milk massage refreshes your mind, body and soul. Enjoy a moment of complete relaxation after your spa or sauna experience. Take time out for you and escape the everyday.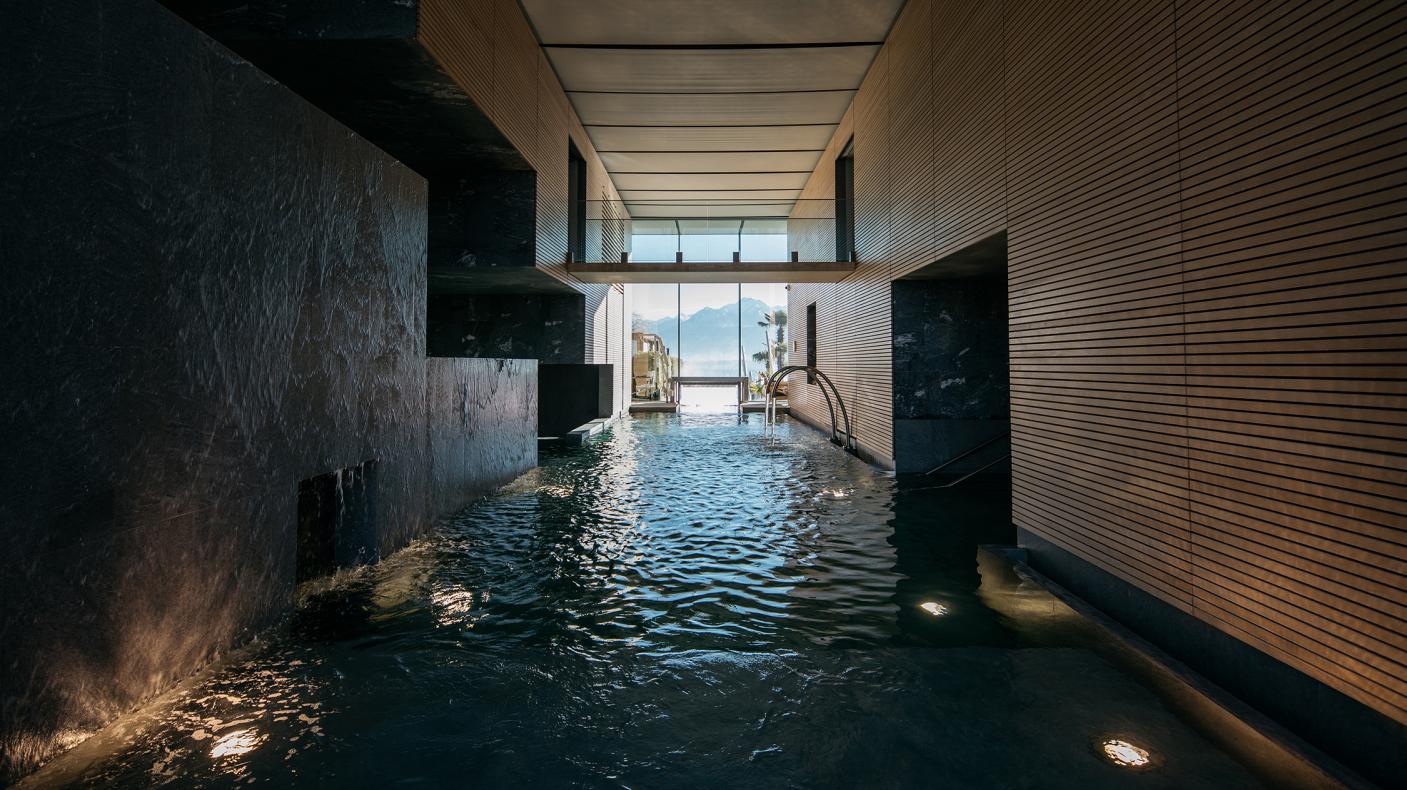 Natural saltwater bath
The natural saltwater bath offers a spa experience in Mediterranean-style surroundings. Bathe in 35°C or 39°C water in vertically arranged baths. In the outdoor bath, you can enjoy stunning views of the lake and mountains. The building's architecture recalls Ticino river valleys, and its caves, alcoves and waterfalls make it the perfect place to take time out for you. The bathing area also includes a herbal steam bath, the bistro and a sun terrace.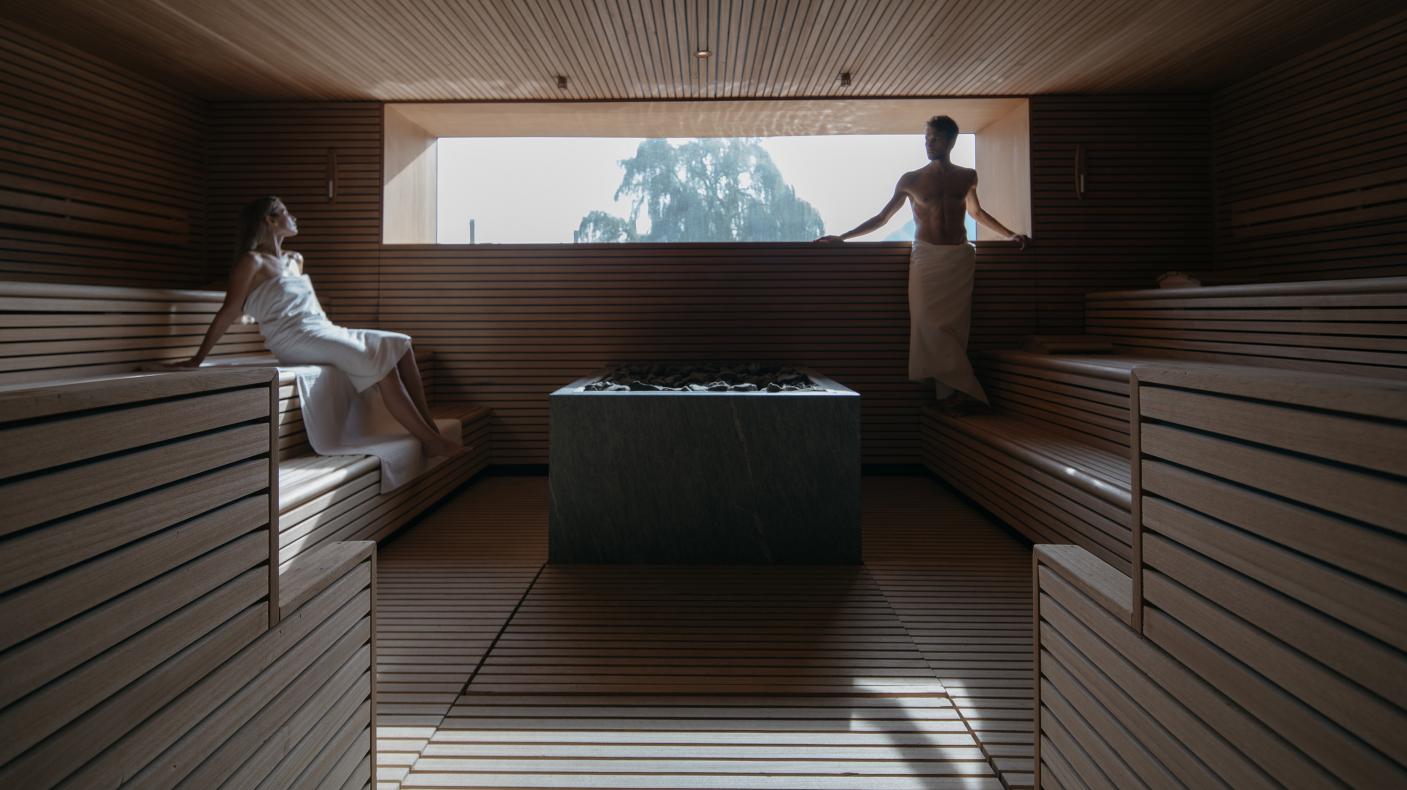 Sauna facilities
The extensive sauna facilities include a candle bio sauna, a Finnish panorama sauna with stunning views, a herbal steam bath cave, a Kneipp circuit, cold-water pool, bistro, relaxation areas and a sun terrace