Engadine pine - Queen of the Alpine trees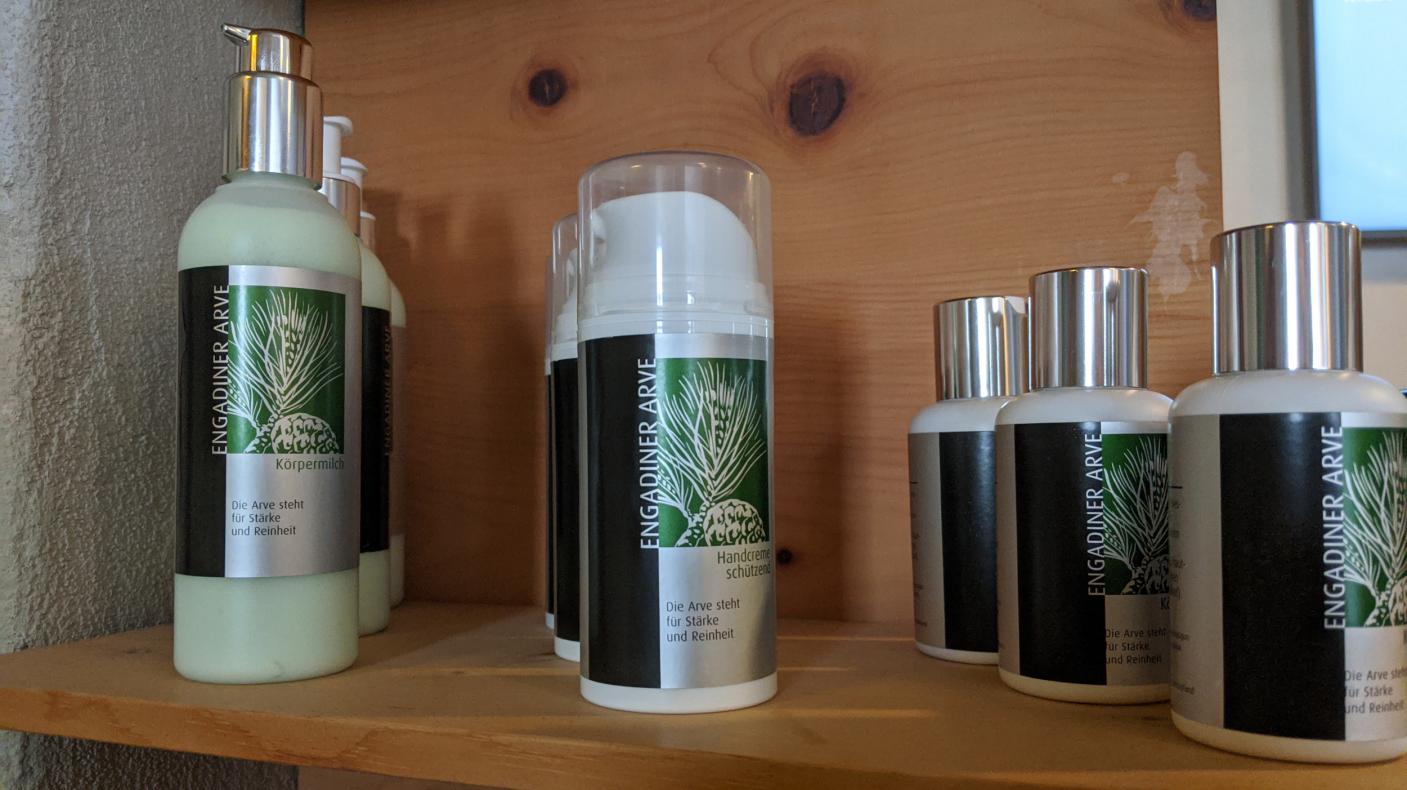 Engadine pine oil - the fragrant all-rounder
Essential oils in general are versatile. This is because the active ingredients of essential oils not only penetrate the body through skin contact, but also through the sensory organs such as the sense of smell and the mucous membranes.
Our Engadine pine oil contains almond oil (from controlled organic cultivation), essential oils with stone pine essence, stone pine and lemongrass oil. It helps to achieve deep relaxation and inner peace, relieves stress and ensures a good night's sleep. A wonderful oil that can be massaged all over the body after a strenuous day.
Our tip: The Engadine stone pine oil is also a great gift for friends and acquaintances and can be bought on site.