Day Spa Body & Mind
Enjoy – relax – let time slip away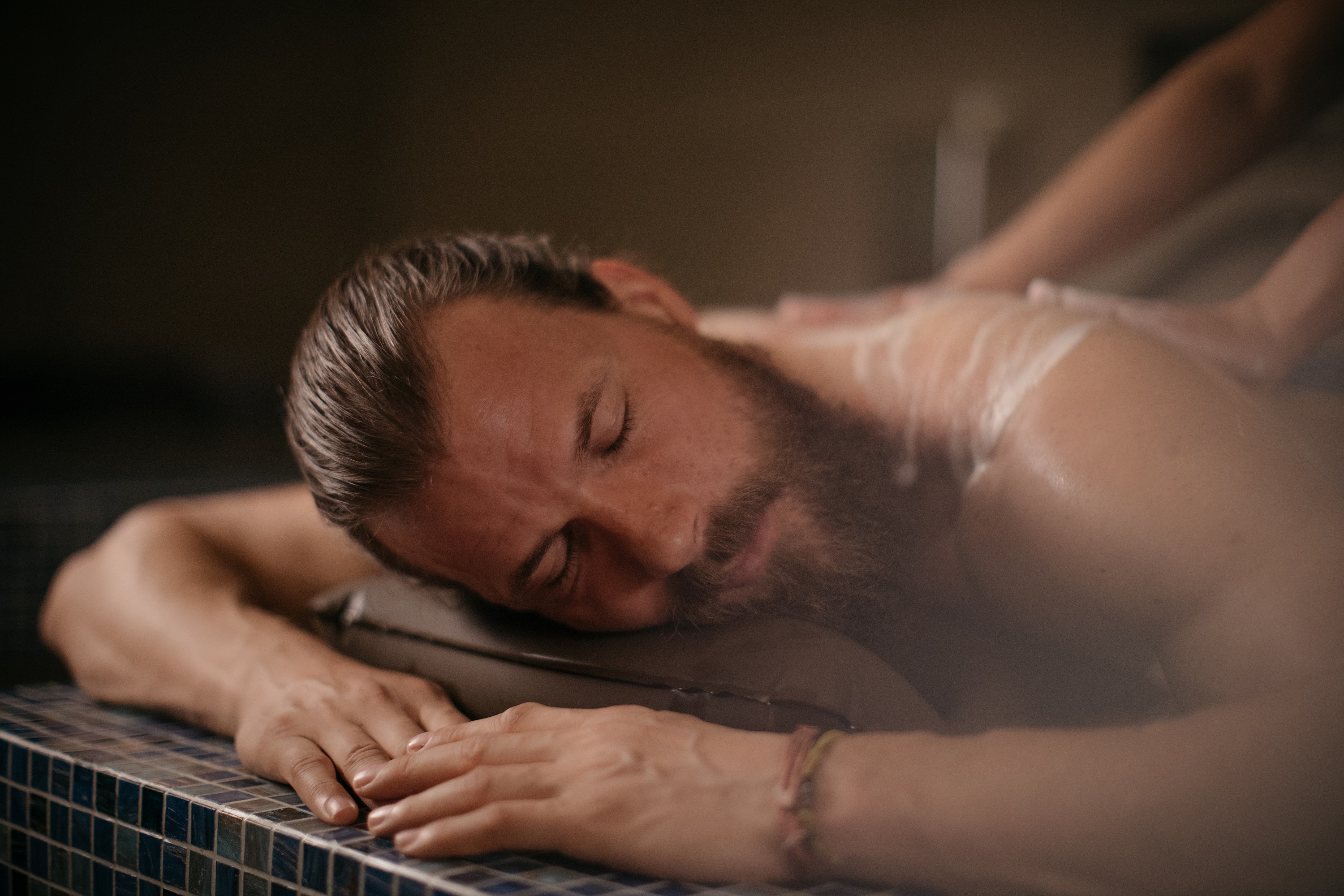 Exfoliating massage
Deep cleansing for your skin: the scrub removes dead, flaky skin, giving you a brand-new glow. The Farfalla mandarin scrub also has a soothing and purifying effect.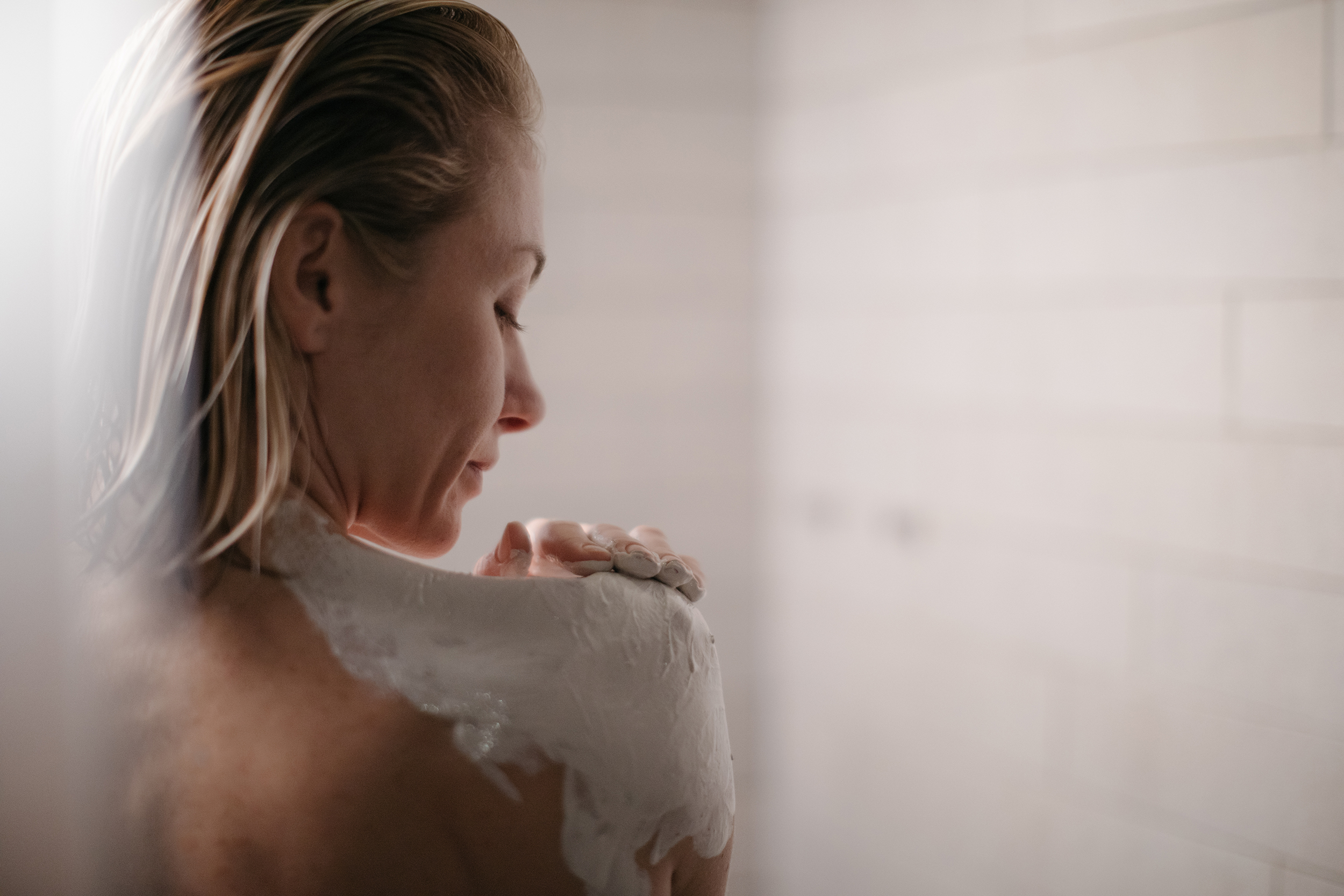 Full body wrap
Dried clay is an ancient healing and cleansing treatment. You apply the wrap in the steam bath and let the soothing ingredients take effect. Our green clay helps cleanse your skin and make it supple – for a natural and soothing beauty treatment.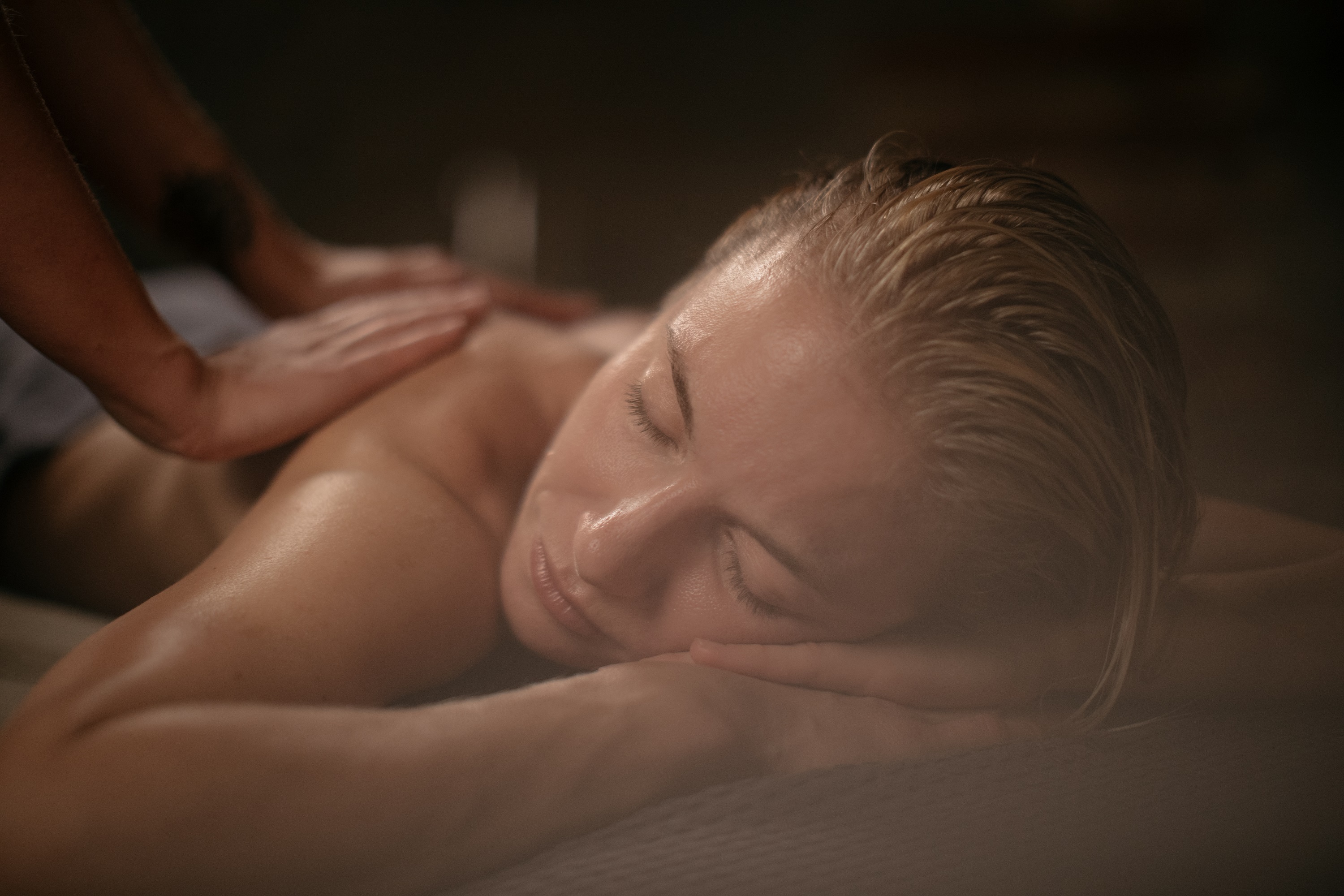 Indulgent oil massage
In this massage, you experience the refreshing and strengthening power of warming oils: choose between jojoba oil or a blend of essential oils created especially for us by Farfalla. A moment of indulgence to invigorate your body and soothe your soul.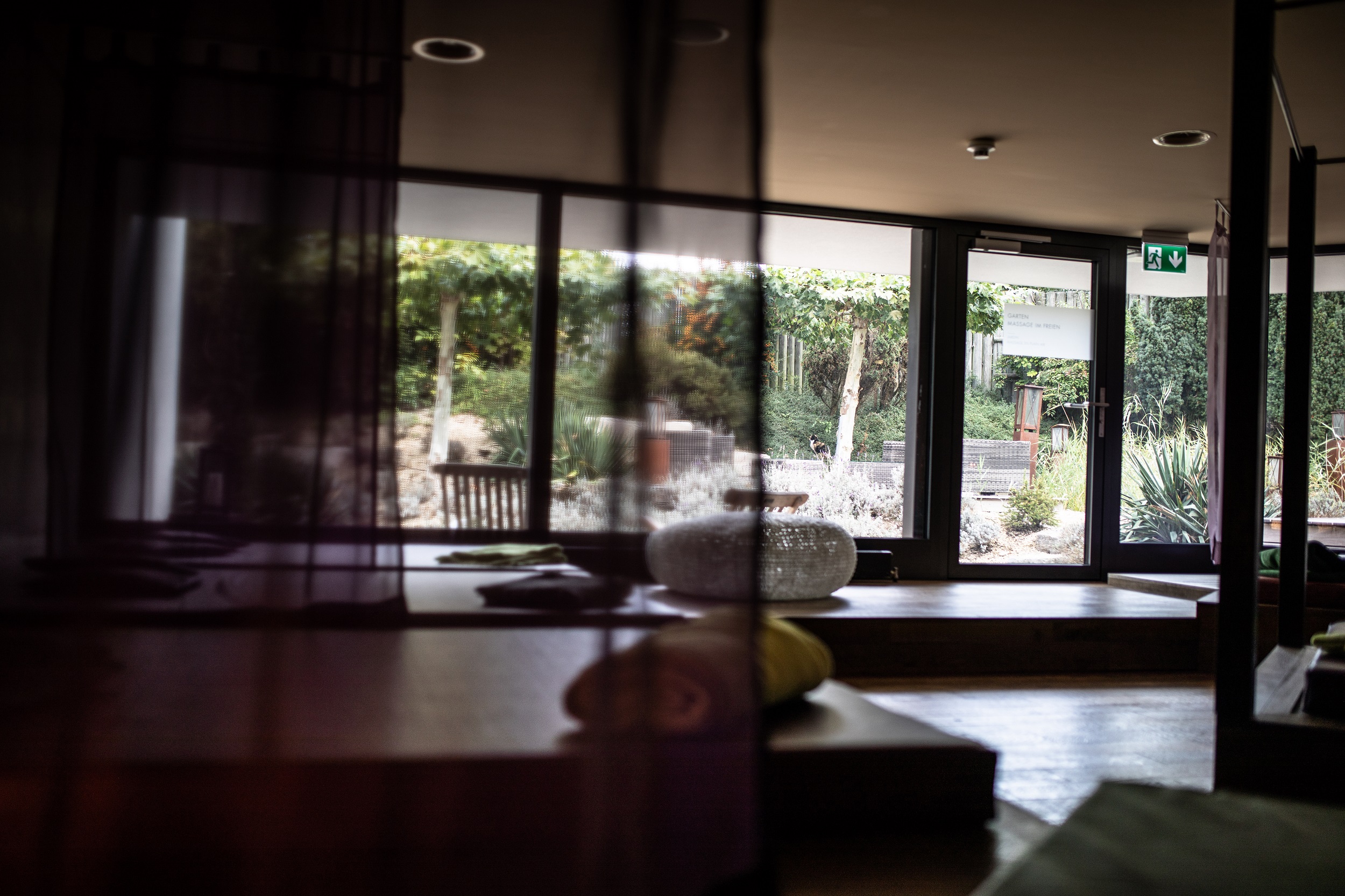 Spa
As a cleansing ritual with saunas and steam rooms, a spa visit has a purifying and detoxifying effect. It activates the metabolism, boosts the immune system and firms the skin. The spa is a place of peace and relaxation.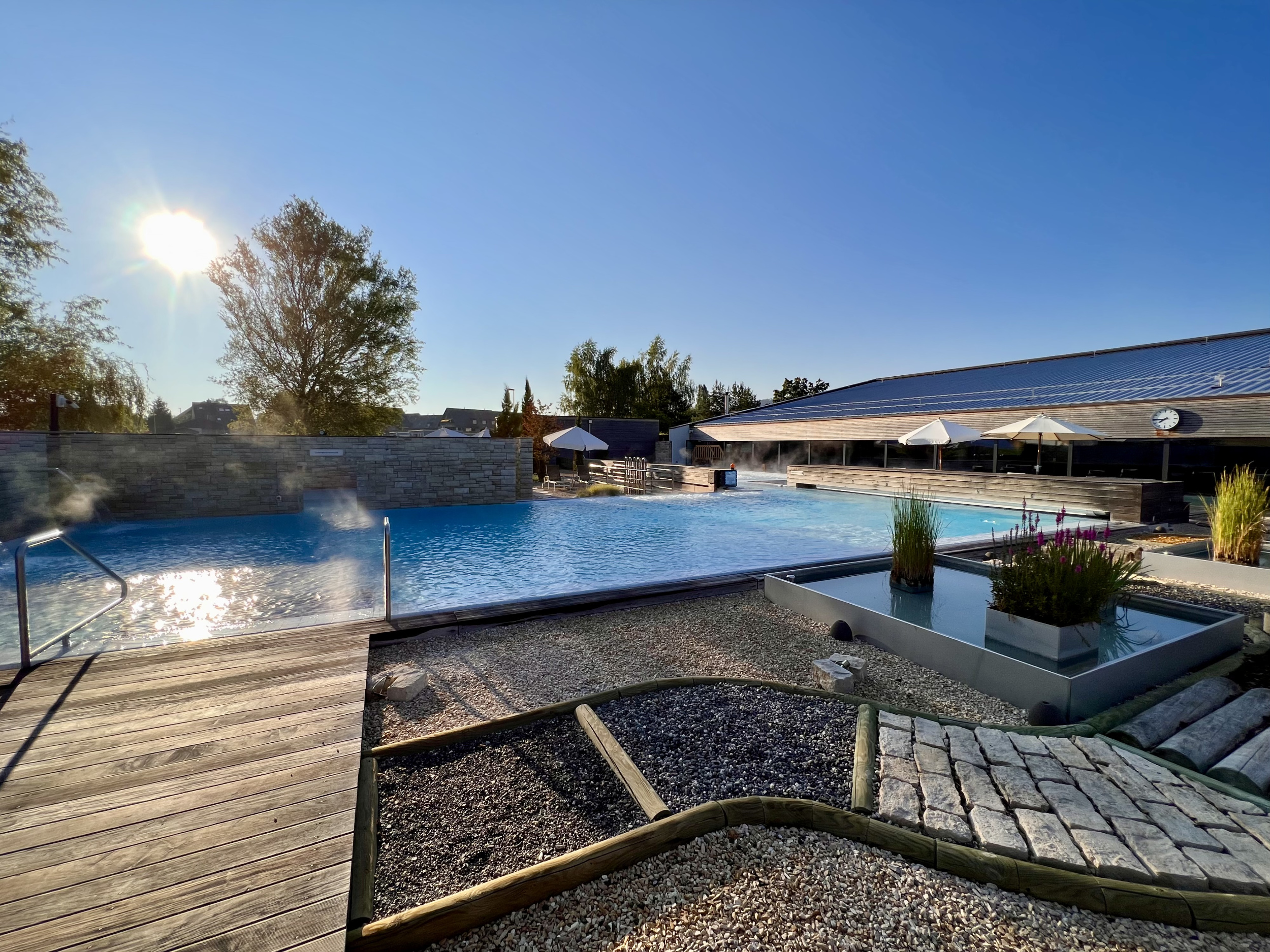 Natural saltwater bath
Relax in warm 35-degree natural salt water in the spa area with its vast indoor and outdoor pools. A visit to the non-nude steam bath aids relaxation. Our lush parkland offers rest and relaxation in Mediterranean surroundings.