Hiking boots off - bathing suits on
Hiking boots off - bathing suits on
Up to and including 31 October 2022, we will once again be saying «hiking boots off - swimwear on». After your hike on the Rigi, we offer you the free hire of swimming costumes. 
Offer valid from 1 June to 31 October 2022.
Pleasure dream for 2 people
Out into nature, in to relaxation, spend a wonderful day on the Queen of the Mountains Rigi with a richly filled picnic basket with regional specialities and a day entry to the Mineralbad & Spa for 2 people.
Summer hiking suggestions
Blumenpfad
5.1 km / 1:30 h
A very easy walk on well-made paths. In the area around Rigi Kaltbad/Rigi First. During the flowering season, around 200 kinds of plant are signposted on the side of the walking trail – some of which are incredibly rare.
Känzeli
3 km / 1:30 h
From the mountain station of the Weggis - Rigi Kaltbad cable car, the natural road leads comfortably to Känzeli, one of the most beautiful vantage points on the Rigi. On the next stretch, to Rigi Staffelhöhe, the trail climbs steadily. From Staffelhöhe, the tarmac road takes you comfortably back to Rigi Kaltbad.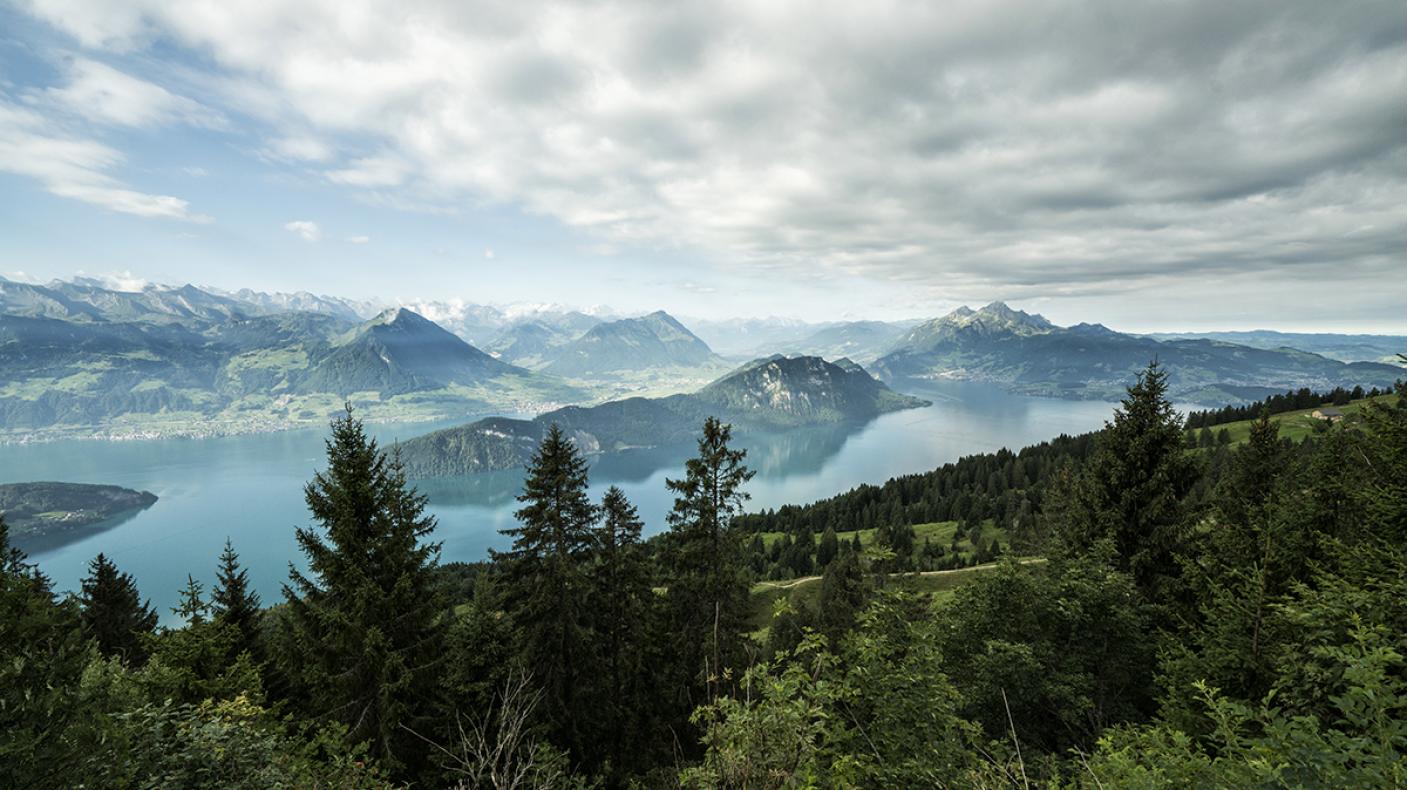 Path of Rigi First
2.5 km / 0:45 h
This easy walk goes from the village square in Kaltbad to Rigi First, some of the way on an asphalted track. From the sunshine terrace in First, the idyllic upper Firstweg takes you back to Kaltbad… a lovely round trip that is not at all strenuous.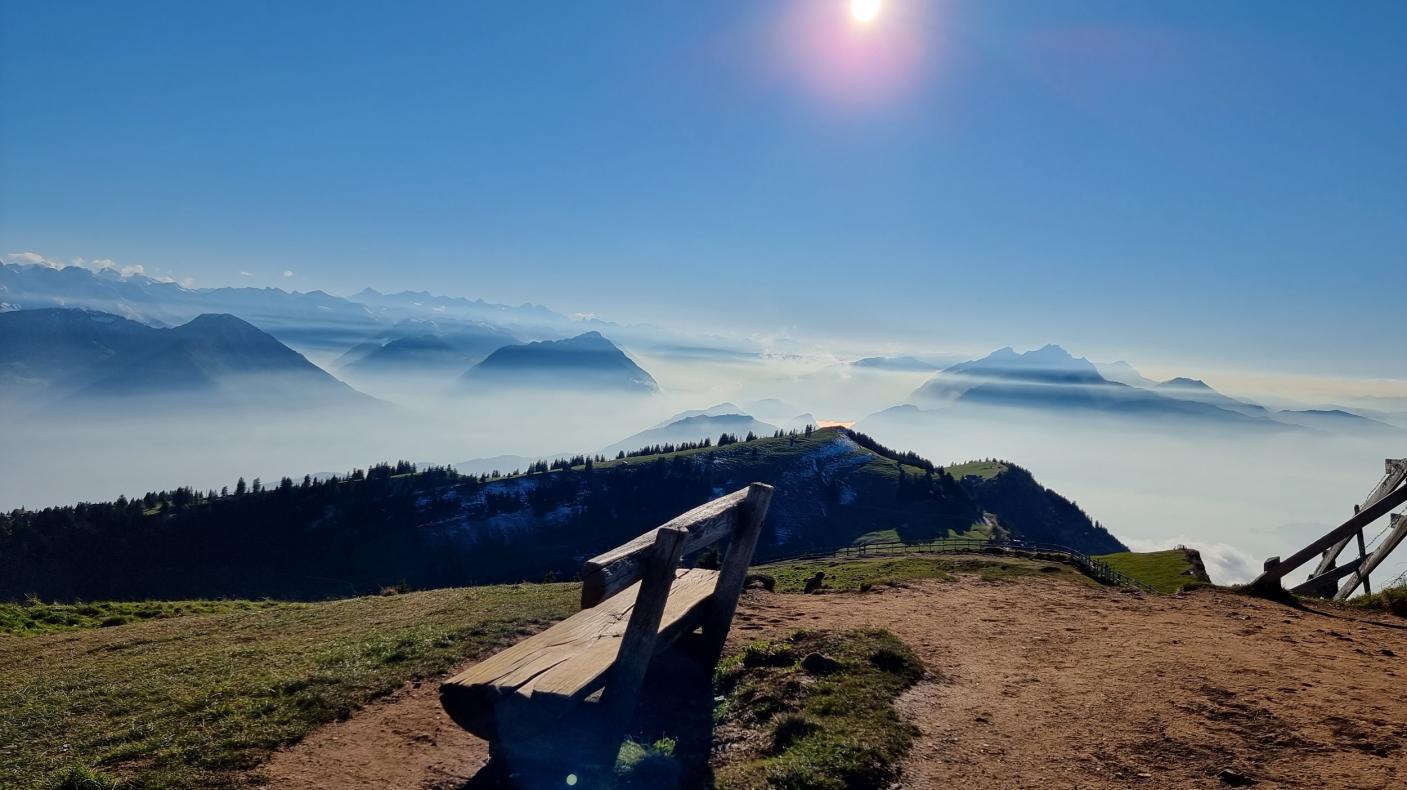 Classic Rigi Hike
4 km / 1:10 h
This easy high-altitude walk features magnificent views out over the Swiss plateau to the Black Forest, the Vosges mountains and the Alps, as well as a breathtaking bird's-eye view over the Lake Lucerne and Lake Zug. Minimum effort for maximum reward – the entire trail is a light descent. The panoramic view from the lookout at Kaenzeli is simply fantastic.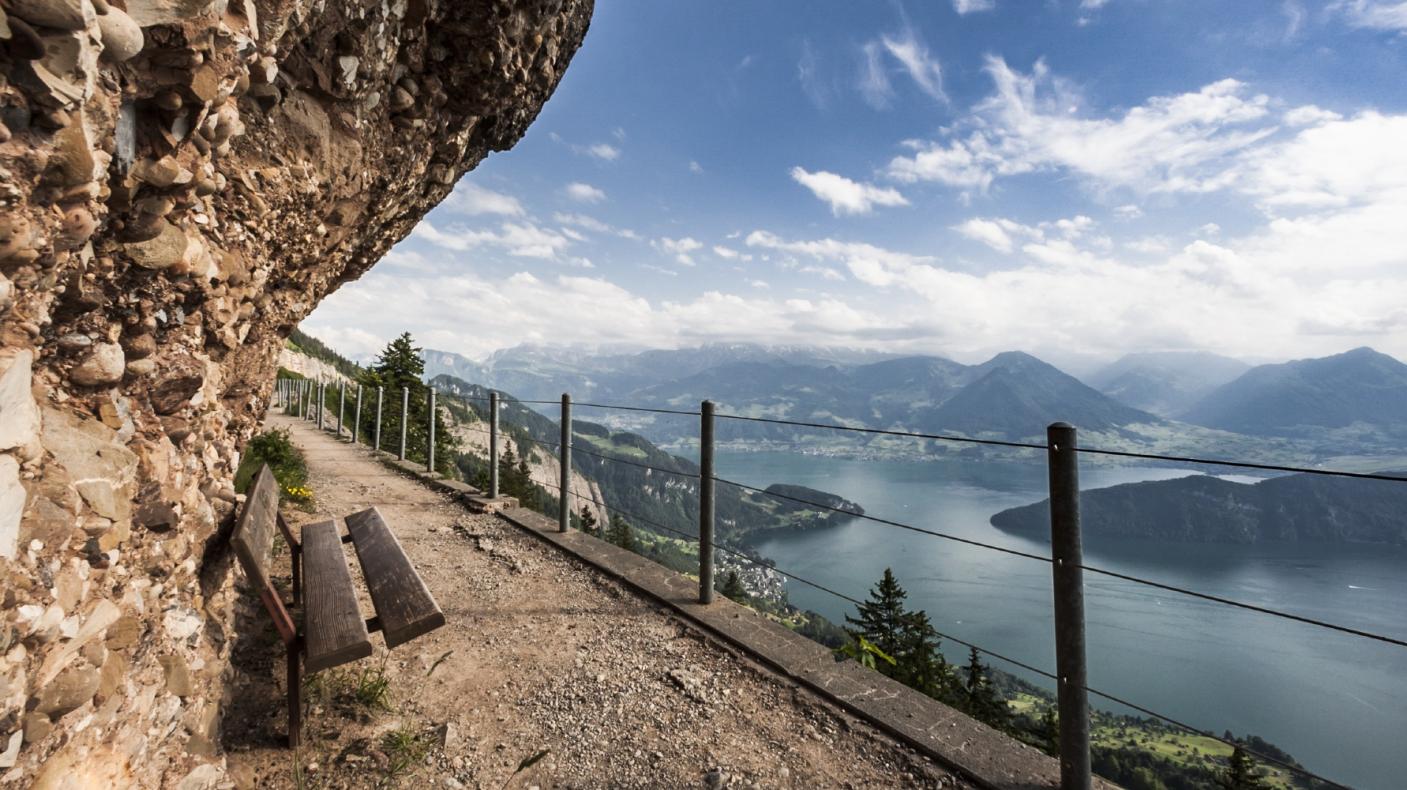 Rigi - The Path of Nature Treasures
5.7 km / 2:30 h
Breathtaking views from the vertical rock wall and enchanting nature characterise the path of natural treasures from Rigi Kaltbad to Hinterbergen. Throughout this tour, you will greet the mighty Alpine peaks within your horizon. A large part of the trail leads over lush alpine pastures. From Rigi First, 12 information boards provide insights into the biodiversity and natural treasures of the Rigi.