Adjusted opening times
Dear guests
Due to the pandemic and the severe restrictions imposed by the Federal Council, we are forced to keep our facilities closed.
We hope that the current situation will improve soon and we look forward to reopen our facilities as soon as possible.
Thank you very much for your understanding! Stay healthy!
A sacred spa experience in the heart of Zurich
In the heart of Zurich – yet far removed from the city's hustle and bustle. In the Thermalbad & Spa Zurich, you'll find warmth and relaxation in stunning architectural surroundings. On the former site of the Hürlimann brewery, you can bathe in the legendary mineral waters of the Aqui source and experience ancient Roman-Irish bathing culture. The rooftop pool also offers stunning panoramic views of the city as you've never seen it before.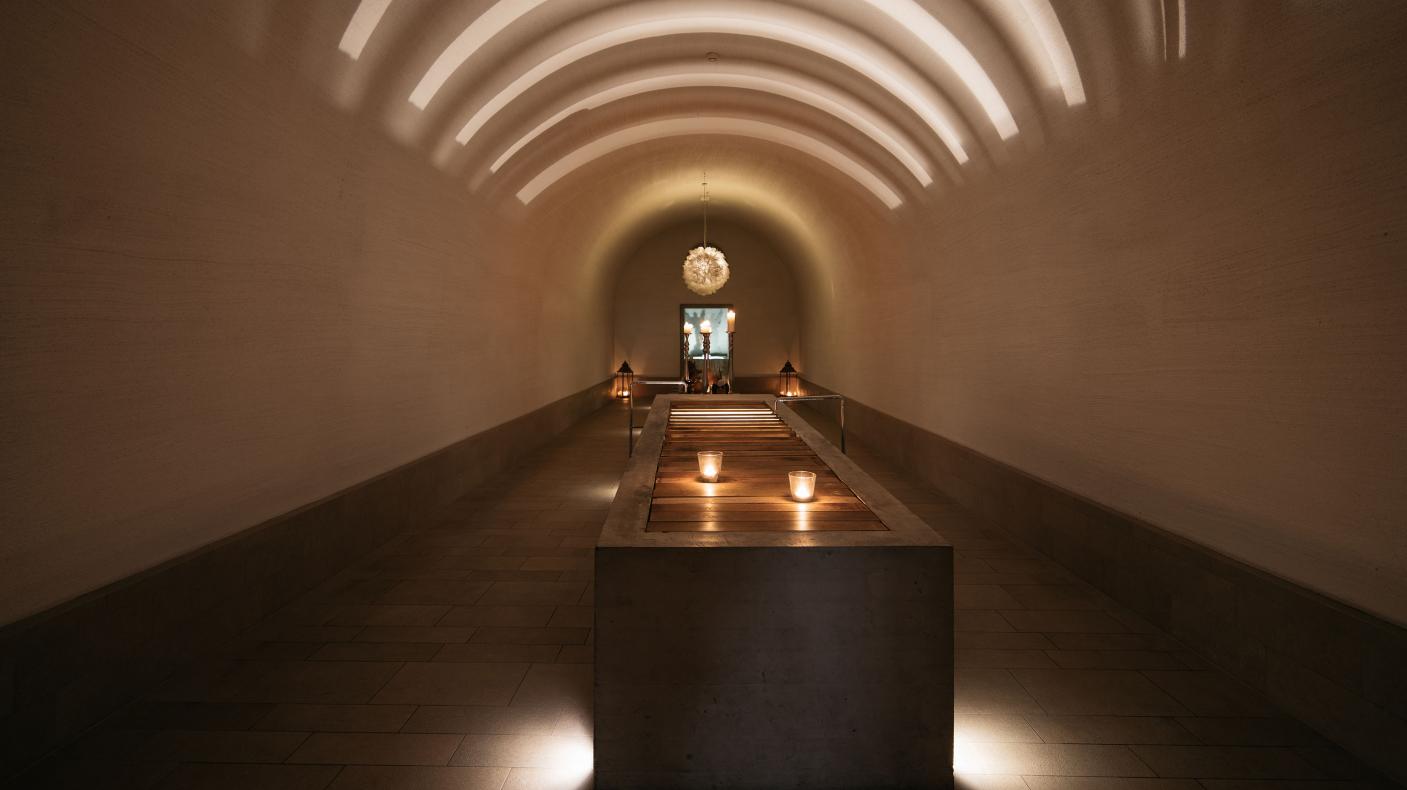 COVID-19 measures
We are delighted to welcome you back soon to the Thermalbad & Spa. Thank you for working with us to adhere to the current safety measures!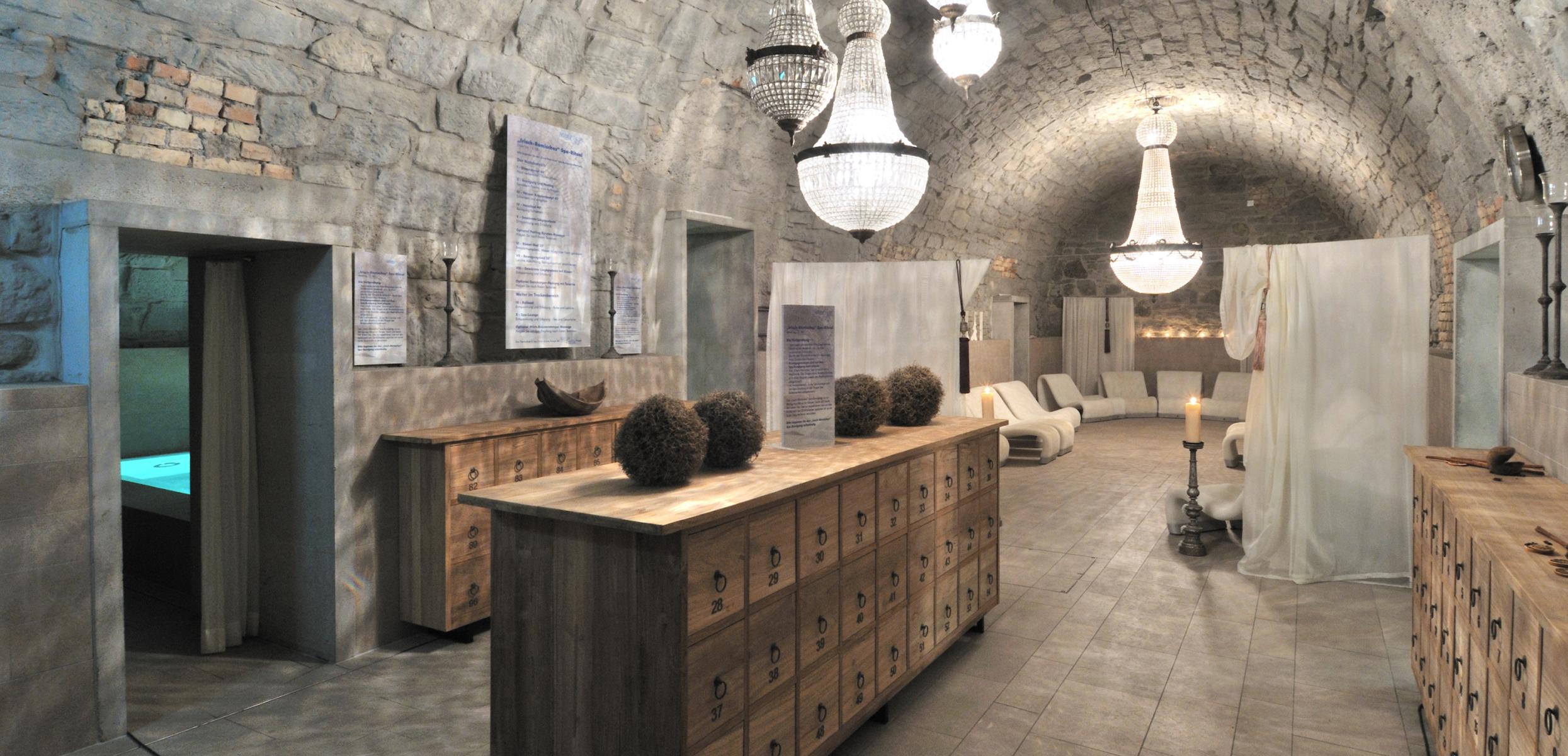 Roman-Irish spa ritual
Enjoy a unique visit to the Roman-Irish spa area: where various ancient bathing cultures are combined into a unique, relaxing cleansing ritual. A touch of luxury, historic surroundings and a limited number of guests give this bathing ritual an intimate and unique atmosphere.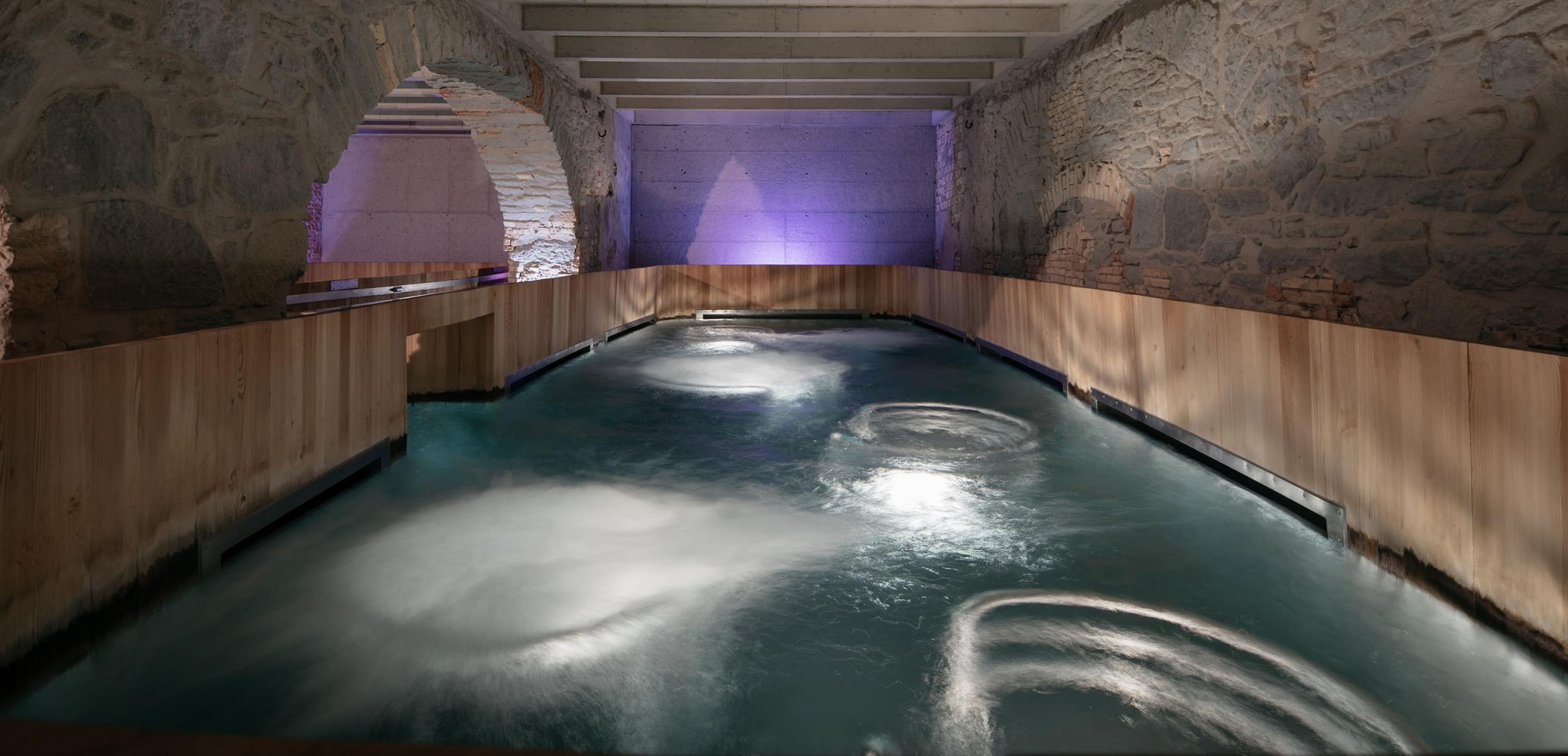 The thermal spa waterworld
In centuries-old vaults, bathe in deep wooden barrels inspired by the casks from the former brewery and enjoy the thermal spa waters in every form. Pure relaxation is on offer at the emerald spa, meditation spa, steam bath and Kneipp zone. Our crowning glory can be found on the Sudhaus rooftop: float above the city in Zurich's highest rooftop swimming pool.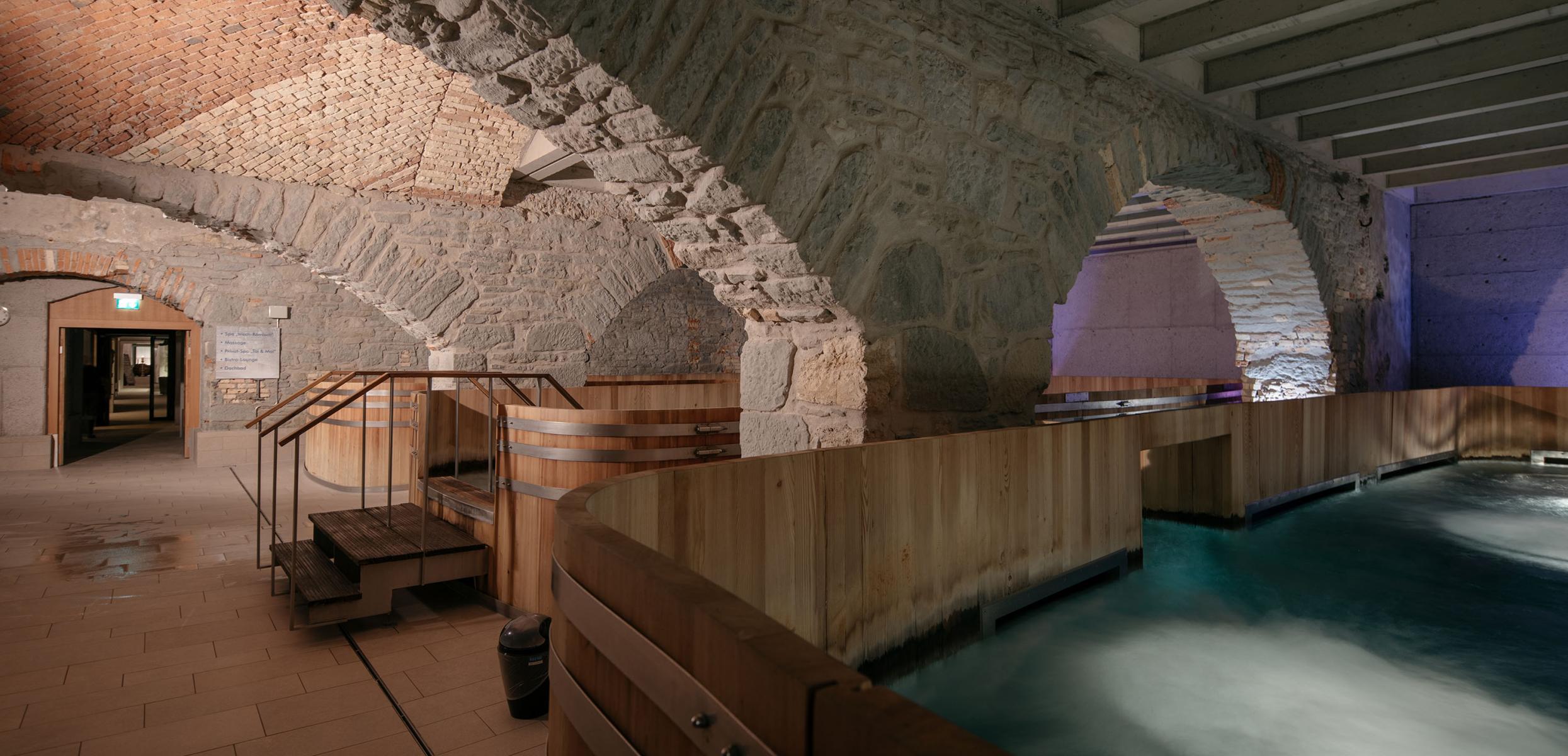 Authentic architecture
The Thermalbad & Spa Zurich offers a modern twist on ancient Roman bathing culture. The thermal spa is on the site of the former Hürlimann brewery, and its design reflects its history: in the barrel vaults, you can bathe in wooden casks that recall the coopers who worked here with their beer barrels and fermentation vats.